ॐ श्री गुरुभ्यो नमः ॐ श्री शिवानन्दाय नमः ॐ श्री चिदानन्दाय नमःॐ श्री दुर्गायै नमः
Source of all Images in this Blog-post : Google Images : 'Google Image Search' will reveal the multiple sources of every single image shared here. For more details, kindly see 'Disclaimer'
Shri Tirumala Tirupati Temple News
Among the galaxy of temples, which are also the architectural marvels located in our country, the hill shrine of Tirumala is accredited as being the most visited temple in India and also in the world as a whole.
Located on the picturesque Seshachalam Hill Ranges, this temple occupies a unique place in our great land of holy shrines.
To learn everything about Tirumala Tirupati Temple, visit the temple's Official Website
A YouTube Video : The Temple Tirumala Tirupati – The Largest Pilgrim Centre of India
A Few Images of the Temple :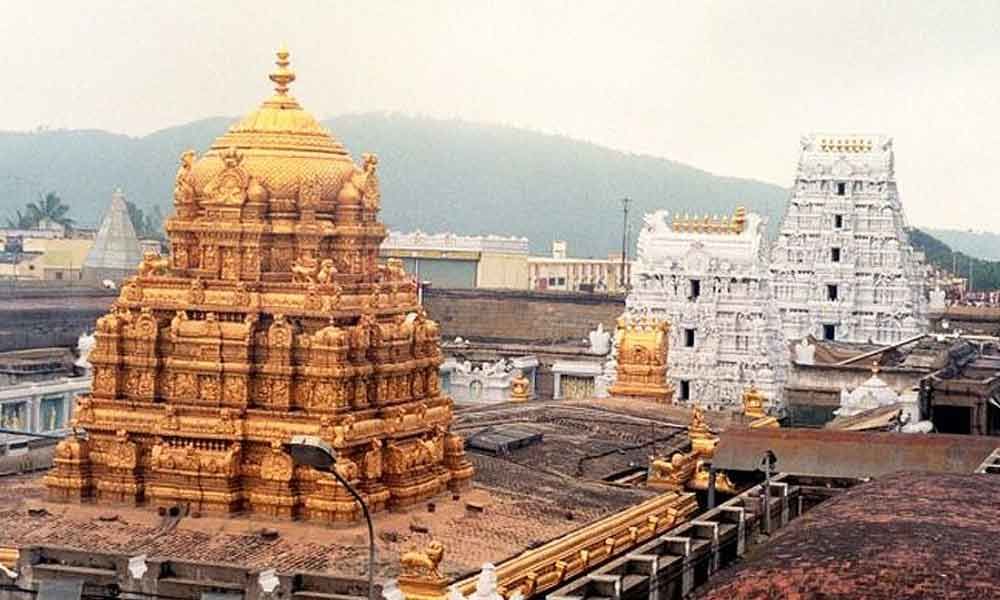 Venkateswara Temple is a Hindu temple situated in the hill town of Tirumala at Tirupati in Chittoor district of Andhra Pradesh, India.
The Temple is dedicated to Venkateswara, a form of Vishnu, who is believed to have appeared here to save mankind from trials and troubles of Kali Yuga.
Hence the place has also got the name Kaliyuga Vaikuntha and the Lord here is referred to as Kaliyuga Prathyaksha Daivam.
The temple is also known by other names like Tirumala Temple, Tirupati Temple, Tirupati Balaji Temple.
Venkateswara is known by many other names: Balaji, Govinda, and Srinivasa.
The temple is run by body Tirumala Tirupati Devasthanams (TTD) which is under control of Andhra Pradesh Government. The head of TTD is appointed by Andhra Pradesh Government. The revenue from this shrine is used by Andhra Pradesh government.
The Temple is constructed in Dravidian architecture and is believed to be constructed over a period of time starting from 300 AD.
The Garbagruha (Sanctum Sanctorum) is called AnandaNilayam. The presiding deity, Venkateswara, is in standing posture and faces east in Garbha Gruha.
To learn more about Tirumala Tirupati Temple, have a look at its Wikipedia Page