ॐ श्री गुरुभ्यो नमः ॐ श्री शिवानन्दाय नमः ॐ श्री चिदानन्दाय नमःॐ श्री दुर्गायै नमः
Source of all Images in this Blog-post : Google Images : 'Google Image Search' will reveal the multiple sources of every single image shared here. For more details, kindly see 'Disclaimer'
The craftsmen of Tripura are highly skilled in crafting excellent handicrafts. The different ethnic groups of the state are perfect in bamboo and cane work.
Some of the attractive handicrafts of the state are room divider, decorated wall panels, silver jewellery, lamps, furniture of cane, ornamental articles, bamboo dining table mats and floor mats.
Buy Cane & Bamboo Products Online on Amazon India
Buy Cane & Bamboo Baskets Online on Amazon India
Buy Cane & Bamboo Furniture Online on Amazon India
The artisans of Tripura weave wonderful fabrics with great designs. The typical handloom consists of vertical and horizontal stripes with colourful embroidery.
Each tribe of Tripura is famous for its own special handicrafts. Handloom and cane and bamboo are the oldest industries here.
The craftsmen pick up simple materials such as cane, bamboo, palm leaves and yarn and fashion extremely beautiful articles out of them.
Cane and Bamboo Handicrafts
The land of Tripura produces abundant bamboo and cane which are used to make different types of Handicrafts like chairs, tables, mats, hats, bags, hand fans, containers etc. These durable articles are exported to different countries where they are in great demand.
Handloom
The tribes of Tripura wear their own handmade clothes with great colour combinations and designs. Risa and Riha are the famous traditional items of Tripura. Here every tribal girl is expected to know the art of weaving. In fact, this art is an integral part of their lives.
You can buy great handloom products from Purbasha, a Government of Tripura undertaking Sales Emporium and other private emporium.
Handicrafts of Tripura
Buy Cane & Bamboo Products Online on Amazon India
Buy Cane & Bamboo Baskets Online on Amazon India
Buy Cane & Bamboo Furniture Online on Amazon India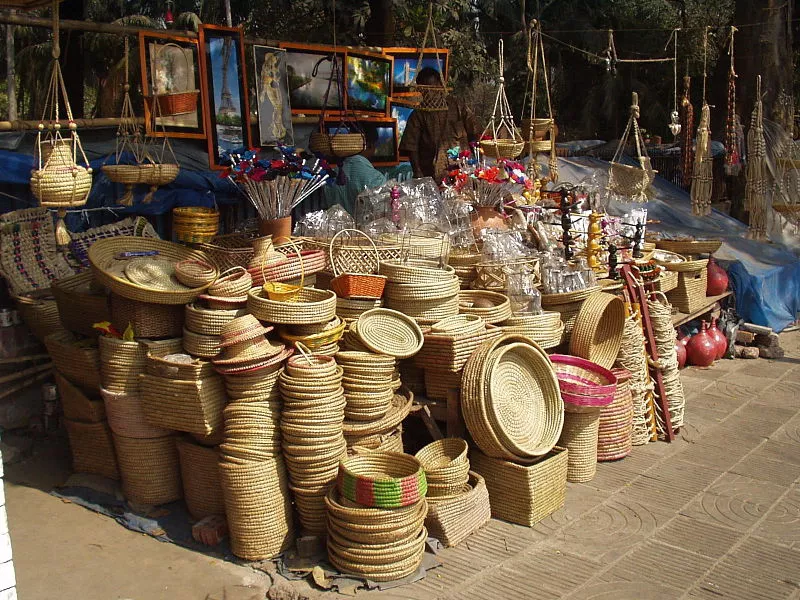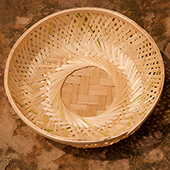 Textiles of Tripura
Tripura Handloom Sarees