ॐ श्री गणाधिपतये नमः
Source of all Images in this Blog-post : Google Images : 'Google Image Search' will reveal the multiple sources of every single image shared here. For more details, kindly see 'Disclaimer'
The Ajanta caves, a Buddhist cave complex in the state of Maharashtra, India, are a sequence of 29 caves dating back to 2nd century B.C.E. till 650 C.E.
Declared a UNESCO World Heritage site, the Ajanta is a horseshoe-shaped cave around the Waghur river.
Built with only hammer and chisel, the Ajanta caves are known for its stunning murals, paintings and sculptures, most of them depicting the day to day life of Buddha.
Buy Books on Ajanta Cave Paintings on Amazon India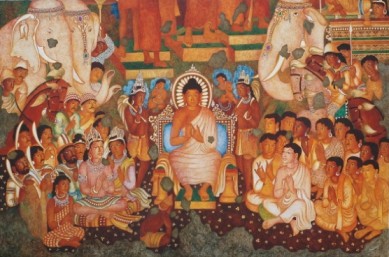 Being one of the top tourist spots of Maharashtra, the Ajanta cave paintings and the caves themselves have seen some decay over the years because of tourist invasion and some maintenance problems.
However, the paintings from ancient times, made using different materials like cow dung and clay, painted in different colours like brown, yellow, black and white using many different techniques, makes this site a perfect place to relive history.
The Ajanta cave paintings were done using a technique called Tempera. Most of the paintings tell stories of the Jataka tales involving the stages of becoming a Buddha and the life of Buddha.
Here are a few pictures of Ajanta Cave paintings for you to admire before you plan your trip:
A painting in cave number 1 of Ajanta caves, this is Buddha's former existence portrayed as a painting. Cave number 1 of Ajanta caves is known for some of the most elaborate carvings and sculptures from the life of Gautam Buddha.
This is a painting of King Janaka of Videha sitting in the palace with his wife. He is seen to be talking to her and discussing why he wants to renounce his worldly life, live a life of solitude and lead to salvation.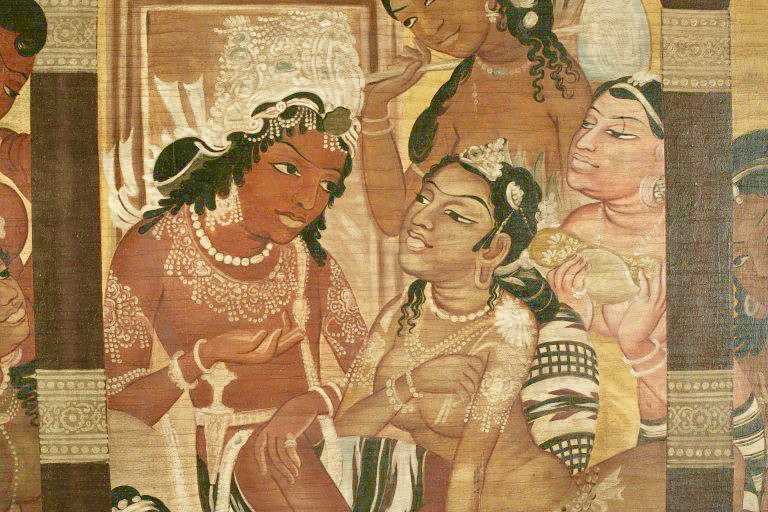 Buddha Paintings
With intricately beautiful paintings on the doorways, there are paintings in cave number 6 of Ajanta caves that depict different events in Buddha's life. This double storey cave was used as a home to monks, even when it was incomplete and not entirely built. There is also a Buddha figure seated in this cave.
Buy Books on Ajanta Cave Paintings on Amazon India
Doorway Painting
There are many doorway paintings in Ajanta caves, that depict scenes from kings and communities enjoying each others company eating dainties and drinking wine making merry.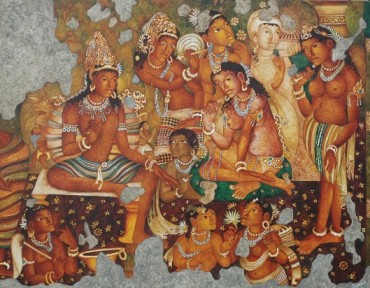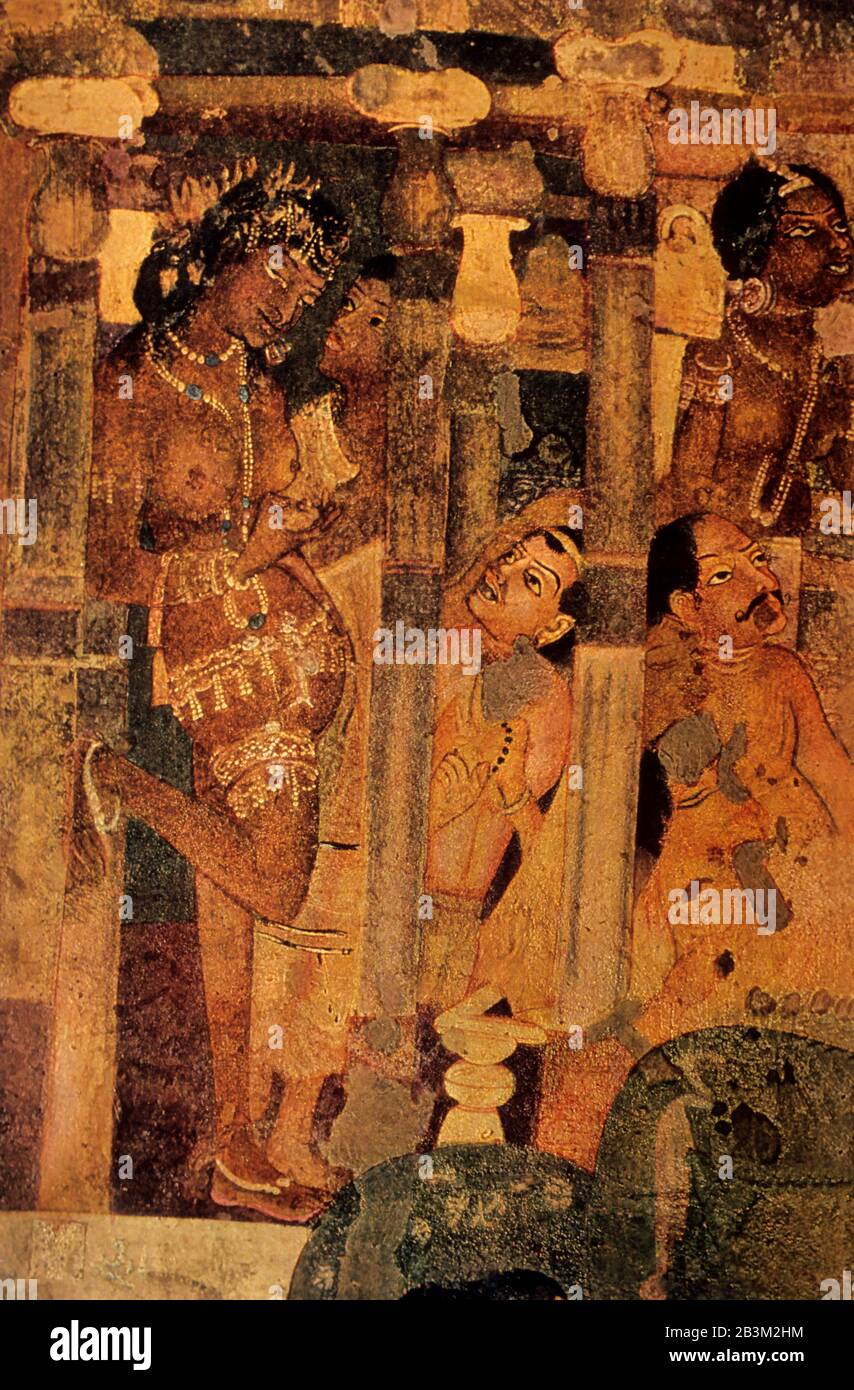 These manually excavated caves have survived for over 2,000 years now, and the paintings, murals and sculptures can still take you aback in wonder.
A haven for history buffs, photographers, architecture students, and tourists in general, the Ajanta caves are a perfect destination for one who wants to understand and indulge in ancient Indian art and culture.
Buy Books on Ajanta Cave Paintings on Amazon India
Click on the images below to buy the books online