Stay Tuned & Keep Visiting this Blog-Post for Frequent Updates
ॐ श्री गुरुभ्यो नमः ॐ श्री शिवानन्दाय नमः ॐ श्री चिदानन्दाय नमः
'Spiritual Knowledge' and 'Spiritual Wisdom' is of immense help and of inexpressible value in any field of human endeavour. It's more so in the lives and career – growth of the leaders of the the nation. Leaders like our political leaders, heads of organisations like civil service officers, foreign service officers, bank officers, executives of public and corporate sectors, academicians in educational institutions like the heads of the schools and teachers, and even our dedicated home-makers.
All these responsible individuals are going to set an example in the country, in the community, in the family to their subordinates, to the students, to the children, and to the citizens of the country through their sterling character, spiritual, moral and ethical values, and their irresistible magnetic personality.
Buy Swami Sivananda's Books Online on Amazon India
These worthwhile qualities and values grow and develop in a person not just through flashy, fanciful academic degrees, paltry worldly achievements, self – interest without regards for others, alluring glamour, and amassing and hoarding of perishable material wealth.
The exceptional and sterling values develop in a person as a result of genuine spiritual education, transcendental knowledge and divine wisdom along with of course the secular knowledge for the day-to-day satisfactory, comfortable living on this earth-plane.
Buy Swami Sivananda's Books Online on Amazon India
Down the ages, India has always been a mother & a great centre of True Spirituality, and the JagatGuru (the Spiritual Preceptor) to the whole world, to the whole of mankind. But today this most essential element of immense value to life, the spiritual knowledge and wisdom, is completely missing from our education and academics, not just in our own country India but all over the world.
Without this simple and crucial element known as spiritual education, we'll ever be bankrupt in life of all truly valuable things, be it robust mental and physical health, true wealth, real prosperity or the most essential ethical values, however flashy and glamorous could be our outward earthly achievements.
And specially in the field of healthcare, nothing will ever be as effective in the lives of critical illness patients, mental illness patients and trauma patients, as the gems of spiritual knowledge and spiritual wisdom to give meaning and to give quality to their lifeless existence.
This knowledge is non-sectarian, and is applicable universally, irrespective of caste, creed, nationality, race, gender, age and religious beliefs.
Without spiritual wisdom and divine illumination no joy and no achievement is going to be the real joy and real achievement of life. Any great worldly achievement then will be like a series of infinite number of zeroes without a proper, meaningful number before the zeroes, to give the zeroes a value.
Therefore spiritual education has to be the most important part of our school, college and university education and academic curriculum. And also this education has to be a crucial part of all regular organisational training programs of all the employees like the HRD programs of Management Training / Administrative Training and Behavioral Training, irrespective of the employee's position in the corporate hierarchy.
This training is for all private, public and government sectors, government departments, and educational institutions starting from the very Kindergarten stage of primary schools up till the advanced Doctoral and Post – Doctoral Programs of the universities.
Plus, this education has to be the most essential part of the rehabilitation programs for patients in hospitals and rehabilitation centres, for critical illness patients, mental illness patients, trauma patients, alcoholics, drug victims, destitute senior citizens, and children and members of broken homes.
Spiritual Education is the dire need of the hour today, not just in our own country India, but all over the utter chaotic and extreme stress – ridden world of this century, however developed and advanced the countries might outwardly appear to the onlookers.
Buy Swami Sivananda's Books Online on Amazon India
And particularly in women's education, where the small little school girls of today are going to become the mothers of tomorrow, and bring forth a new – born baby into the world, with the key responsibility of bringing up the children and guiding them through and through to become useful and able citizens of the world, nothing is more important in the education of school girls and women than spiritual education, along with of course their regular secular education.
Buy Swami Sivananda's Books Online on Amazon India
Let this not imply that secular education to make a living in the day-to-day world is absolutely unimportant and non-essential. It's very true that to survive on this mundane earth-plane, we can not overlook the role of secular education. But secular education never at the cost of spiritual values and spiritual education – because then it will be a total bankruptcy of everything that really matters in life. The great ones of this country India have always firmly believed in these ageless / timeless facts of life.
Buy Swami Sivananda's Books Online on Amazon India
Spiritual education, as emphatically declared by the wise Sages of this once sacred land, down the ages, in this land where spirituality has ever been the primary goal of life, has to be even today the most important aspect in any sphere of life, in any sphere of human endeavour, in any part of the globe, and in any period of time and history. There has never been two opinions on this in this land, in the minds of illumined souls.
Buy Swami Sivananda's Books Online on Amazon India
************************
Swami Sivananda Saraswathi of The Divine Life Society, Rishikesh is one of the greatest Saints of our nation; a nation known worldwide even today for its glorious spiritual heritage. A very successful medical doctor by profession in his pre-monastic life, Swami Sivananda was a modern Saint of the 20th century with very modern scientific ideas. But he never lost sight of the role of spiritual education, he never lost sight of the very primary goal of this mortal earthly existence, which is 'Realisation of the Divine' and seeing the 'Oneness of Life' all around, in the Great God's most colourful and kaleidoscopic creation.
A fully enlightened and illumined Sage, radiating Brahmic Bliss all around him through his presence, discourses, teachings and books, Swami Jee forcefully and lovingly shared and is still invisibly sharing his spiritual teachings and imperishable wisdom with people from all walks of life around the globe.
Gurudev Sivananda's able spiritual successor Swami Chidananda Saraswathi was also an equally great and fully enlightened Sage of this sacred soil of India. Both these Sages are known all over the world to citizens of the world with burning spiritual hunger, fervently trying to find the true meaning of life, and the very purpose of human life and existence.
The spiritual books authored by these two enlightened Mahapurushas of the modern times of the 20th-21st centuries are of immense value to anyone engaged in any field of human activity, whether secular activity or spiritual activity. But especially so to the modern day world, as these illuminating books have been written keeping us modern day humankind in mind. These books are written in extremely simple and lucid language, many of which even school children can conveniently understand.
Buy Books by Swami Chidananda Online on Amazon India
I am posting here a small list of some of these valuable books that will be very useful and extremely valuable to the corporates, academicians, political leaders, homemakers and the officers of all services in India as well as around the globe in their healthy professional career-growth, who come to the respective Officers Training Institutes every year for management training, administrative training and behavioral training. Wherever possible I have given the hyperlinks to these digital eBooks.
Kindly do have a look at some of the select books here authored by His Holiness Gurudev Swami Sivananda Saraswathi & revered Guru Maharaj Swami Chidananda Saraswathi :
1. Sure ways for success in life and God Realisation
2. Concentration and Meditation
3. Conquest of Mind
4. Thought Power
5. Mind, its mysteries, and control
6. Conquest of Anger
7. Conquest of Fear
8. World Peace
9. How to eradicate vices and develop virtues
10. Bhagavad Gita with commentary by Swami Sivananda
11. Bhagavad Gita for busy people
12. Science of Pranayama
13. Yogic Home Exercises
14. Kingly Science Kingly Secret
15. Forest Academy Lectures of Chidananda Jee
************************
Some of the Institutes of India & Institutions Abroad That Stand To Benefit Immensely Through Spiritual Education :
As an example, I am sharing here a small list of 'Officers Training Institutes' of India, that are bound to benefit immensely through these books without a shade of doubt, if the teachings of the sages are sincerely practised with devotion and faith.
The list shared here is just a small list. There are countless training institutes of this kind in the country offering training to their executives throughout the year, and the same thing applies to all of them.
Spiritual education and training will radically transform the outlook of every single one of us towards life and living. The only thing required, and the only qualification required, is 'faith' and 'practice with a fully focussed mind'. These two qualities will take care of the rest of the things.
Some of the well-known 'Officers Training Institutes' of India are listed down below :
Sardar Vallabhbhai Patel National Police Academy, Hyderabad
The Lal Bahadur Shastri National Academy of Administration, Mussoori
Administrative Staff College, Hyderabad
ONGC Academy, Dehradun
The Defence Services Staff College, Wellington
National Defence College, New Delhi
Sushma Swaraj Institute of Foreign Service, New Delhi
The National Academy of Direct Taxes, Nagpur
State Bank Institute of Consumer Banking, Hyderabad
Parliamentary and Administrative Research Institute (PARI)
Unilever Future Leaders Program
National Judicial Academy India
Not just in India, but in other parts of the world too, outside India, there are countless management programs and endless leadership programs that would benefit tremendously through these spiritual books and India's ageless, timeless spiritual wisdom helping the attendees to become powerful personalities impacting lives.
A few examples of such well-known programs would be Harvard Business School's Executive Education Program with its Programs for Individuals Programs for Organisations Comprehensive Leadership Programs etc.
Similarly, in Stanford Business School too they have high-end Executive Education Programs & Leadership Programs drawing in participants from around the globe. The company executives attending these management programs are bound to benefit exceptionally, through spiritual education, and through the sincere and dedicated practice of age-old Indian spiritual wisdom that has come to the whole of mankind, the whole of human family as a priceless gift from the Divine, irrespective of caste, creed, race, nationality and religion, as eternal spiritual heritage down the ages.
*************************
The Priceless Spiritual Books :
To the deserving organisations, that realise the value of spiritual education as the very basic foundation of phenomenal growth and all-round advancement, and to the organisations with genuine interest in these spiritual books, The Divine Life Society Rishikesh / Sivanandashram may even give these books as free-gifts to their in-house libraries, if the organisations write directly to Swami Padmanabhananda Jee Maharaj, General Secretary, The Divine Life Society, Sivanandashram Rishikesh, at the email id : generalsecretary@sivanandaonline.org
More digital books of Swami Sivananda & Swami Chidananda can be accessed by clicking here on this link : Free eBooks of Swami Sivananda & Swami Chidananda
Book-List of The Divine Life Society :
Online Book-Store of The Divine Life Society
I would like to share here the link to a 'Question Answer Session' of His Holiness Swami Chidananda Jee Maharaj on the unquestionably effective role of spiritual books in the lives and evolution of students. It wouldn't be inappropriate or out of place here to share the link to this session with the masses, as all of us at every single stage of our lives are students only, learning something new everyday, from everything, everywhere : STUDENTS, SPIRITUAL LITERATURE AND SIVANANDA :
*****************************
Dissemination of Spiritual Knowledge Imparted By The Enlightened Sages :
Today is 28th November 2020. Today is my son's birthday. A very special and a very memorable day for me indeed !!! Not just because it's dear son's birthday, but more so because this is the day I am sharing the sacred books of my loving spiritual preceptors, with the whole of our nation and the whole of human family for the first time, along with the forceful, emphatic, ageless, timeless message of how these spiritual treasures, these gems of wisdom of illumined sages can benefit the human-race in every walk of life, and make the life of man truly worth living along with of-course his healthy professional growth, irrespective of his position and circumstances in life, and the nature of his occupation and field of specialisation, and his biological age.
And this small article, this brief blog-post, written very passionately by me this morning, is my small attempt and my simple way of joyously celebrating my boy's birthday, offering these humble services at the feet of my Spiritual Gurus Swami Sivananda Jee Maharaj, and Swami Chidananda Jee Maharaj of The Divine Life Society, Rishikesh; the services of the dissemination of spiritual knowledge of India's Immortal Sages to every nook & corner of the globe, so that the whole of mankind from all walks of life benefits.
Let's give a place, a well-deserved place, to sacred, spiritual books as well in the long list of gifts, as birthday gifts, wedding gifts, anniversary gifts, Diwali gifts, Christmas gifts, New Year gifts, Thanks Giving gifts, Father's day, Mother's day, Teachers' Day, Prize-Distribution Ceremonies in schools and colleges, parting gifts / farewell gifts etc, and as return gifts too on all important occasions and joyous celebrations.
These kinds of gifts will truly be lasting gifts for the receiver till his or her sojourn on this planet, till his / her last breath in the physical body and even way beyond that with the knowledge and wisdom thus gained. A few gift-ideas :
Buy Swami Sivananda's Books Online on Amazon India
To place order for purchasing these books, readers may Click Here
***********************
Indian Spiritual Literature – A Treasure Trove of Spiritual Wisdom & Imperishable Wealth :
To show how powerful and impactful are the speeches and languages of fully illumined spiritual personalities, I would love to share here the whole goldmine of their eternal discourses. But unfortunately, today we don't have with us many high-quality audios and videos with perfect recording, of Swami Sivananda Saraswathi, who attained MahaSamadhi ( Final Emancipation ) way back in the year 1963, when the technology, not just in our country India but anywhere around the globe was not so advanced as it is today.
The number of Swamiji's audios and videos of good-quality available for us today is extremely insignificant. But we do have today the whole treasure of the gems of spiritual wisdom of this great Sage in the form of his ageless, timeless sacred books. And that itself is an unfathomable ocean of spiritual knowledge and wisdom for us, as well as for the posterity.
But we do have a significant number of good quality audios and videos of his able Spiritual Successor Swami Chidananda Saraswathi, and I am sharing here a few of those videos from YouTube to let the world see what a powerful spiritual orator Swami Chidananda Jee was, and what a memorable and impactful impression he leaves in the minds of his devoted audience after the discourse.
None of the readers, none of the listeners, and none of the viewers, will ever leave these books, audios and videos untransformed. Such is the irresistible, invincible power of the words of great enlightened Sages. Let the whole of mankind, the whole of our human family, eternally benefit from these gems of ageless, timeless spiritual wisdom of India's Immortal Sages.
Hari Om TatSat
******************************
A Few Videos For The Readers :
Ancient Wisdom of India : A Life-Transforming Discourse By Swami Chidananda Saraswathi : Click here to view the video
Ancient Wisdom of India – YouTube
**************************
Enlightening videos on 'Mind, its mysteries & control' By Swami Chidananda Saraswathi :
There are so many beautiful Audiobooks recorded by powerful voice over artists on spiritual subjects, that will be of immense help in the regular 'Spiritual Education & Spiritual Training' in today's academic institutions, government and quasi-government sectors, non-profits, corporate sectors and multifarious other organisations, and last but not the least our homes.
There are soul-elevating and life-transforming spiritual discourses as well, by world-renowned, illumined Sages of the modern times, that will be of tremendous help in a period of history like ours, in this utter chaotic and stress-ridden 21st century.
I will frequently keep sharing these treasures & gems of wisdom, on these pages, so that the whole of our human family irrespective of caste, creed, race, nationality, gender, biological age, religion, and time & period of history benefits. The benefits will indeed be immense and truly remarkable, generating more and more interest among the masses, and demanding more and more for such life-transforming sublime literature and recorded discourses.
All the academic institutions and all the organisations from all verticals and sectors, including our government departments, would do well if they have a regular spiritual session ( Satsanga ) everyday in their assembly halls, conference halls, auditoriums, and even gardens and outdoors, preferably in the sacred, relaxing, pleasant morning hours, and may be in the evening hours also, sharing these videos and audios on spiritual subjects, to build high- quality human resources everywhere – everywhere around the globe. Human resources with values, character, integrity and spiritual wisdom, who'll always work in this temporal, secular, mortal world as true Karma Yogis, as described in Lord Krishna's Srimad Bhagavad Gita. Working selflessly, in and through mundane worldly duties, with utmost dedication, with total devotion, with a mind fully focussed, without expecting any reward for the work done. Not even a simple thanks or a simple word of gratitude. And with a sublime purpose in life, never losing sight of the very ultimate goal of human-birth. Ultimate goal – that is 'Realisation of the Omniscient God, Almighty Lord, the All-Pervading Divinity', & 'Seeing the Oneness of Life', in every minutest speck of the Great God's Creation.
How Satsangs in India look like? A few pictures of such Indian Satsangs – Spiritual Sessions :
Audiobooks of Spiritual Literature :
Am sharing here a few videos / audios from the Audiobook based on the sayings of Shri Ramakrishna Paramahamsa, who was one of the greatest saints of the 19th century India. The title of this Audiobook is 'Shri Ramakrishna Amrit Vani, known as 'The Gospel of Shri Ramakrishna' in English.
The Audiobook shared below is in India's national language Hindi. The original book has been translated into several languages of the world, including many of India's regional languages.
In this blog-post, I will share some of the greatest Audiobooks, some of the widely known Audiobooks that have been translated into many languages. But I will clearly mention the language, wherever in this post the audios and videos are posted, for of course the convenience of the readers, listeners and viewers, who may belong to any region, any province, any country of the planet.
To begin with, I am sharing the life-transforming Audiobooks of Shri Ramakrishna Paramahamsa, Swami Vivekananda, Swami Sivananda Saraswathi, Swami Chidananda Saraswathi, Swami Yogananda & Ramana Maharishi. All these great saints from the sacred soil of India were saints of the modern era belonging to the 19th-20th century India. Their language is very lucid and simple, easily understandable to us, as they speak our very own language. Language that is extremely spiritual, but at the same time modern and scientific as well, that would easily appeal to the present day generation .
And this is what we too would love – wouldn't we??
Here's the first Audiobook in the form of multiple audios on 'Shri Ramakrishna Amrit Vani' from the YouTube Channel 'Yogesh Voice'
Next comes the Audiobook of Swami Vivekananda, who was the direct and principal disciple of Shri Ramakrishna Paramahamsa. Swami Vivekananda took the timeless, ageless ancient spiritual wisdom of India around the globe from door to door, and from shore to shore.
The title of the Audiobook shared here is 'Karma Yoga', and these audios are once again from the YouTube Channel 'Yogesh Voice', in the powerful, mesmerizing voice of perhaps Yogesh Patwal, whose email id is : yogeshvoice99@gmail.com
Here's the Audiobook 'Karma Yoga' By Swami Vivekananda & also the ones on Raja Yoga, Bhakti Yoga, & Gyana Yoga by the same Indian spiritual giant in India's national language Hindi:
An eye-opening eBook on 'Practical Steps to Inner Peace' in English By Swami Chidananda Saraswathi. Would be great if we can create a mesmerizing Audiobook in a powerful soul-stirring voice, like the voice of the voice-over artist Yogesh Patwal of YouTube Channel 'Yogesh Voice' :
A YouTube video on 'Srimad Bhagavad Gita' in the powerful voice of Shailendra Bharti ( A video made by Saregama Bhakti ) : श्रीमद भगवद गीता सार – संपूर्ण गीता | Bhagawad Geeta- All Chapters With Narration By Shailendra Bharti in India's national language Hindi :
*************************
Krishna imparting the sacred knowledge of Srimad Bhagavad Gita to Arjuna in the battlefield of Kurukshetra in the great Mahabharata War of ancient India. This was when the most destructive war of the era was just about to begin. Krishna the God Incarnate was the charioteer of the Pandava prince Arjuna in the war, and Arjuna's Spiritual Guru as well:
Bhagavad Gita By Swami Sivananda Saraswathi with full commentary in English : An eBook
********************
Swami Vivekananda's Inspiring Motivational Quotes – An Audiobook in the Powerful Voice of Yogesh Patwal from the YouTube Channel 'Yogeh Voice' :
स्वामी विवेकानंद के प्रेरक विचार | Swami Vivekananda Motivational quotes | PART 1 – YouTube
*********************************
The Steps To Self-Realisation – An Audiobook of Swami Vivekananda in Three Parts, from the YouTube Channel 'Yogesh Voice' in the Powerful Voice of Yogesh Patwal:
आत्मानुभूति की सीढियाँ | PART 1 | by Swami Vivekananda – YouTube
आत्मानुभूति की सीढियाँ | PART 2 | by Swami Vivekananda – YouTube
आत्मानुभूति की सीढियाँ | PART 3 | by Swami Vivekananda – YouTube
********************************
विभिन्न गीताएं : Manifold Varieties of Gita (Songs Celestial) from the ancient Indian Spiritual Literature : Audiobooks in the mesmerizing voice of Yogesh Patwal of YouTube Channel 'Yogesh Voice' :
******************************
Swami Yogananda of Bengal in eastern India too was a great saint who brought a revolution in the spiritual world, in the West first, & then around the globe, through the propagation of his 'Kriya Yoga' – the Yoga from the most hoary past of India – the Yoga that Krishna teaches Arjuna in His Gospel 'Srimad Bhagavad Gita'.
The Autobiography written by Swami Yogananda on his own life and his spiritual experiences is a renowned, global bestseller. Here's an Audiobook on his 'Autobiography of a Yogi' in English language : Click here to view and listen to this revolutionary video
*********************************
A few Audiobooks based on the teachings of the Great Sage Ramana Maharishi of Tiruvannamalai, of the early 20th century, from the YouTube Channel 'Yogesh Voice', once again in the powerful voice of Yogesh Patwal.
Ramana Maharshi (30 December 1879 – 14 April 1950) was an Indian Hindu Sage and a Jivanmukta (Liberated being). He was born Venkataraman Iyer, but is mostly known by the name Bhagavan Sri Ramana Maharshi.
He attracted devotees who regarded him as an Incarnation of God, and came to him for his Darshan (The Sight of God & the Great Ones).
In later years an Ashram known as Ramanasramam grew up around him in Tiruvannamalai, where visitors received spiritual instructions from him by sitting silently in his company. Since the 1930s his teachings have been popularized in the West, resulting in his worldwide recognition as an enlightened being.
Ramana Maharshi approved a number of paths and spiritual practices, but recommended Self-Enquiry as the principal means to remove ignorance and abide in Self-Awareness, together with Bhakti (Devotion) or surrender to the Self (Lord).
A few Audiobooks on the teachings of Maharishi Ramana in India's national language Hindi in the voice of Yogesh Patwal, from the YouTube Channel 'Yogesh Voice':
*******************************
Gems of Wisdom from Enlightened Sages :
Just wanted to share a few spiritual quotations of the great illumined sages, so that we get spiritually charged with these words of immense power. Let me start with the quotations of the spiritual giant 'Gurudev Swami Sivananda Saraswathi', Founder of 'The Divine Life Society', 'Sivanandashram', Rishikesh in The Himalayas :
A few quotable quotes of Swami Chidananda Saraswathi :
***********************************
A few selected quotes (Shlokas) from Srimad Bhagavad Gita :
We may use these sacred quotes from holy scriptures as posters in schools, colleges, universities, and in the reception halls of organisations, instead of using unusually expensive and meaningless modern paintings. Isn't this idea worth giving a serious thought? :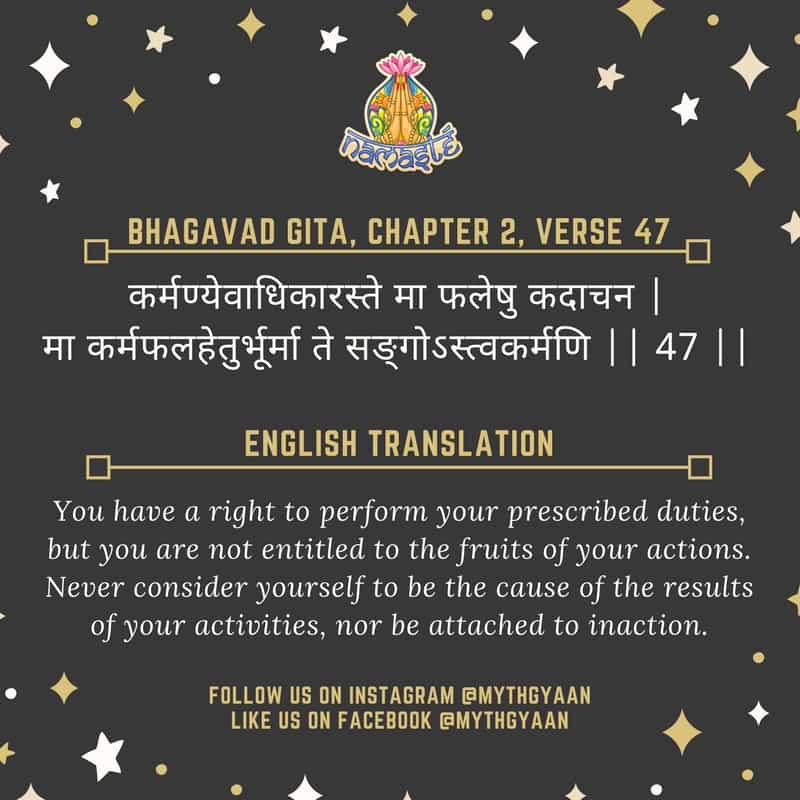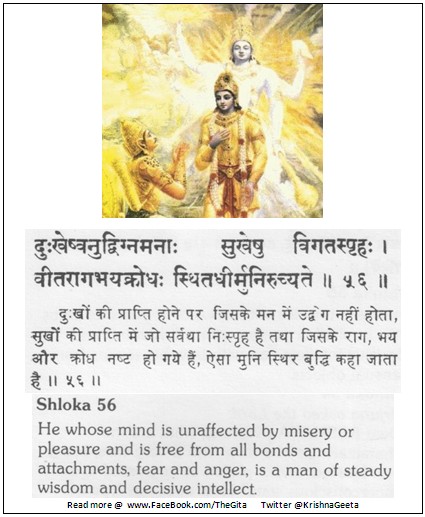 *********************************
Mahabharata :
Mahabharata – One of the greatest epics of the immortal Sanskrit literature : The very mention of the name 'mahabharata' gives a thrill of holy ideas to every single soul of Indian origin. This is a great epic heroic poem. It contains one hundred thousand verses. It contains the essence of all scriptures. It is an encyclopaedia of ethics, knowledge, politics, religion, philosophy and Dharma.
If you cannot find anything here, you cannot find it anywhere else. It's considered to be the fifth Veda, along with Rig, Yajur, Sama & Atharva Veda – The most ancient scriptures of India and the planet.
Swami Sivananda Saraswathi on the Mahakaavya Mahabharata in brief : This brief eBooklet covers :
The Greatness of the Epic
The Epic in a Nutshell
Heroic Characters
The Message of the Mahabharata
Gurudev Sivananda Jee Maharaj has written one more book on Mahabharata. Would be a lovely book especially for school children. These wonderful stories from this renowned Indian epic are both entertaining and highly instructive. The teachings of these stories will guide us through life. The Mahabharata is said to produce a moral awakening in its readers. Narrated in a homely and lucid style in this book.
Here's the paperback 'Stories from the Mahabharata' :
*********************************
Quotes from India's Immortal Vedas :
We may use these sacred quotes from holy scriptures as posters in schools, colleges, universities, and in the reception halls of organisations, instead of using meaningless and unusually expensive modern paintings. Isn't this idea worth giving a serious thought? :
**************************
Universal Prayer :
'Universal Prayer' By Gurudev Swami Sivananda Saraswathi is one of the main prayers in Sivananda Ashrams around the globe :
Written by Swami Sivananda, the Universal Prayer in the Sivananda Tradition is a recitation of inspiring, uplifting and humbling verses that acknowledge and praise the Higher Power within each individual. It calls for integrity, proper character and divine virtues and affirms the art of right living. In fact, every facet of Yoga and Yogic philosophy is encompassed within these words. The supplications are relevant to every religion, culture, creed and system of belief. Hence the title, 'Universal.'
Words and affirmations, when recited with feeling and attention, become stronger with each repetition and saturate the essence of their meaning into the subconscious mind, eventually manifesting into reality. This is why prayers, psalms, hymns and Mantras are so powerful. It is because they materialize the intention of the words being spoken.
The Universal Prayer is usually proclaimed in unison during Satsang (spiritual gatherings), but can also be delivered during the Yoga session or as part of one's own personal practice. Be sure to speak the words with awareness and feeling and allow their vibrations to set the intention for inner peace, self-improvement and the well-being of the whole world. Read this write up from its original source by clicking this link.
*************************
Shanti Mantras From The Vedas In Sivananda Ashrams :
Other regular prayers in the Satsangas of Sivananda Ashrams around the globe are the 'Shanti Mantras' from the Vedas. All these Vedic chants in India's classical language Sanskrit are universal in nature. These chants are completely non-sectarian. Hence applicable universally, and therefore anyone and everyone can recite these chants – especially the schools, colleges and universities should give a sacred place to these chants in their regular prayers.
Here are the 'Shanti Mantras' – 'Peace Chants', from the Immortal Vedas. Vedas are believed by the devout Hindus to be the 'WORDS of GOD' – The Words of Divine Origin. At least in the academic institutions of our country India, these peace chants of the Divine Vedas should find a well-deserved place.
ॐ सर्वेषां स्वस्तिर्भवतु ।
सर्वेषां शान्तिर्भवतु ।
सर्वेषां पूर्णंभवतु ।
सर्वेषां मङ्गलंभवतु ।
ॐ शान्तिः शान्तिः शान्तिः ॥
Om Sarveshaam Svastir-Bhavatu |
Sarveshaam Shaantir-Bhavatu |
Sarveshaam Puurnnam-Bhavatu |
Sarveshaam Manggalam-Bhavatu |
Om Shaantih Shaantih Shaantih ||
Meaning:
1: May there be Well-Being in All,
2: May there be Peace in All,
3: May there be Fulfilment in All,
4: May there be Auspiciousness in All,
5: Om Peace, Peace, Peace.
Origin of this Mantra is believed to be from the 'Bṛhadāraṇyaka Upaniṣads' of the ancient 'Yajur Veda' of India.
लोकाः समस्ताः सुखिनोभवंतु ॥
Let the entire creation of God be happy and blissful.
ॐ सर्वे भवन्तु सुखिनः
सर्वे सन्तु निरामयाः ।
सर्वे भद्राणि पश्यन्तु
मा कश्चिद्दुःखभाग्भवेत् ।
ॐ शान्तिः शान्तिः शान्तिः ॥
Om Sarve Bhavantu Sukhinah
Sarve Santu Niraamayaah |
Sarve Bhadraanni Pashyantu
Maa Kashcid-Duhkha-Bhaag-Bhavet |
Om Shaantih Shaantih Shaantih ||
Om, May All be Prosperous and Happy,
May All be Free from Illness.
May All See what is Auspicious,
May no one Suffer.
Om Peace, Peace, Peace.
ॐ असतो मा सद्गमय ।
तमसो मा ज्योतिर्गमय ।
मृत्योर्मा अमृतं गमय ।
ॐ शान्तिः शान्तिः शान्तिः ॥
Om Asato Maa Sad-Gamaya |
Tamaso Maa Jyotir-Gamaya |
Mrityor-Maa Amritam Gamaya |
Om Shaantih Shaantih Shaantih ||
Meaning:
1: Om, (O Lord) Keep me not in (the Phenomenal World of) Unreality, but make me go towards the Reality (of Eternal Self),
2: Keep me not in (the Ignorant State of) Darkness, but make me go towards the Light (of Spiritual Knowledge),
3: Keep me not in (the World of) Mortality, but make me go towards the World of Immortality (of Self-Realization),
4: Om, Peace, Peace, Peace.
ॐ पूर्णमदः पूर्णमिदं पूर्णात्पूर्णमुदच्यते ।
पूर्णस्य पूर्णमादाय पूर्णमेवावशिष्यते ॥
ॐ शान्तिः शान्तिः शान्तिः ॥
Om Puurnnam-Adah Puurnnam-Idam Puurnnaat-Puurnnam-Udacyate |
Puurnnasya Puurnnam-Aadaaya Puurnnam-Eva-Avashissyate ||
Om Shaantih Shaantih Shaantih ||
Meaning:
1: Om, That (Outer World) is Purna (Full with Divine Consciousness); This (Inner World) is also Purna (Full with Divine Consciousness); From Purna is manifested Purna (From the Fullness of Divine Consciousness the World is manifested),
2: Taking Purna from Purna, Purna indeed remains (Because Divine Consciousness is Non-Dual and Infinite),
3: Om, Peace, Peace, Peace.
************************
Where The Mind is Without Fear :
A thought-provoking poem on living a fearless life- 'Where the Mind is Without Fear', by the Nobel Laureate Gurudev Rabindranath Tagore of Bengal in eastern India, from his poetic work Gitanjali (Song Offerings ) that won him the prestigious Nobel Prize :
'Where the mind is Without Fear' is one of the most powerful and vastly read poem, composed by Rabindranath Tagore in the 1900s. The poem was composed under the title "Prarthana".
It was originally published in Bengali as "চিত্ত যেথা ভয়শূন্য" pronounced as "Chitto Jetha Bhoyshunyo" in the midst of protests and demonstrations against British rule. The Bengali version was translated into English by the author himself in 1911 and was the 35th Poem in his famous Noble winning collection the "Gitanjali" (Song Offerings) published in 1912.
The poem is written in the form of a prayer to God, the Almighty for true freedom for his country. Motherland in India is considered no less than 'The Divine' :
************************
PRAYER FOR WORLD-PEACE – By Gurudev Swami Sivananda Saraswathi :
Says Gurudev,
"When you sit for meditation in the morning hours, send out currents of your love and peace to all living beings. Say – Sarvesham Swasti Bhavatu – May auspiciousness be unto all; Sarvesham Santir Bhavatu – May peace be unto all; Sarvesham Purnam Bhavatu – May fullness be unto all; Sarvesham mangalam bhavhtu – May prosperity be unto all; Lokah Samastah Sukhino Bhavantu – May happiness be unto the whole world.
Let us all pray for the peace of all. May absolute peace reign over the whole world. May all nations and communities be united by the bond of pure love. May all enjoy peace and prosperity. May there be deep abiding peace, throughout the universe! O All-compassionate, Adorable Lord! Grant us eternal peace, purity, strength to serve our country and the humanity and the Mahatmas and preceptors! May we all work together harmoniously with the spirit of self-sacrifice for the well-being of the world. May we all develop cosmic love and universal brotherhood. May we see God in all faces. May we all possess an understanding and forgiving heart, broad tolerance and adaptability. Grant us the inner eye of wisdom, O Lord, with which we will behold Oneness of the Self everywhere!" – Read this full write-up by Swami Sivananda Saraswathi by Clicking Here
****************
WORLD PEACE :
A Book on 'World Peace' By Swami Sivananda Saraswathi – All the schools, colleges, universities, business establishments, and government departments must possess this book as part of the curriculum, and as part of the training :
MESSAGE OF PEACE (71st Birthday Message of Swami Sivananda) :
All the problems facing mankind today hinge around Peace. Given the secret of securing peace, man will be able to build up a sane civilisation, prosperous society, happy home, and intelligent individual.
Groping blindfolded in the dark, man lays hold only on a series of destructive media—the atomic bomb, the most "effective" ways of using them, and the hateful ideologies of political self-aggrandisement, economic monopoly, national glory and individual power.
The "peace" that prevails today is the peace of fear and the peace of preparation. Ignoring the sincere advice of men of wisdom, the great nations of the world are intent upon demonstrating their destructive strength. That way lies war, not peace.
People belonging to different religions, different nations, and different classes or castes, stir up jealousy, ill-will and hatred towards others, in the fair name of religion, patriotism, and various other 'isms'. Forgetting for the moment that what divisions exist in the structure of society today are there for the convenience of Man and for the promotion of commonweal.
This disharmony arises in the heart of man, infects the household first and gradually spreads to the society, and then the nation and the world at large. No amount of readjustment of the social structure and revolutionisation of political set-up will bring permanent peace. Even where these are necessary they should spring from the heart of man, for the sake of humanity.
Peace is the nature of the innermost Self of man Shanto Ayam Atma: He who even strives to realise this Self, who has begun to direct his attention towards this Self, enjoys this peace that prevails in the Self. Even as the nuclear explosion spreads destructions for miles around, this superphenomenal experience of the Peace of the Self generates the powerful current of Peace that dispels the darkness of ignorance and disharmony from the heart of everyone who attunes oneself to the Yogi of such experience. Even a few Yogins of Inner Spiritual Experience of Self-realisation can transform the whole world and bring peace, plenty and prosperity. For, millions devoted to them will share the spiritual treasures acquired by them. They will begin to feel that the One Self dwells in all. One Life lives in all, and One Cosmic Will expresses Itself through countless beings. They will begin to see that all distinctions are man-made and that all boundaries are imaginary. They will begin to think in terms of humanity, to practise the universal religion of cosmic love. This is the road to peace.
Therefore, turn the gaze within. Shut the doors of the senses. Restrain the turbulent mind. Slay the doubting intellect. Fill your heart with the nectar of faith and devotion. Serve humanity selflessly. Do Japa. Concentrate. Meditate. Pray and wait. Seek the Peace within. Realise the Self. Shine as a Yogi, the greatest benefactor of humanity. May God bless you all with health, long life, peace, prosperity and Self-realisation. Click Here to read more of what Gurudev Sivananda has to say on 'World Peace'.
**********************************
Some more Audiobooks By Swami Vivekananda – this time in English, on Raja Yoga & Maharshi Patanjali's Yoga Aphorisms :
(3) Swami Vivekananda, Raja Yoga Chapter 1 – YouTube
******************************
Now, Swami Vivekananda's Audiobook on Patanjali Maharshi's Yoga Aphorisms (In English) :
**********************************
A Few Audiobooks of Advaita Ashrama On India's Spiritual Wisdom :
***************************
Music: A Unique Means for God-Realisation / Music as Yoga By Sri Swami Vidyananda of Sivananda Ashram, Rishikesh
Yoga Music Of India Volume One Sung With Veena Accompaniment By Swami Vidyananda of Sivananda Ashram
Says Swami Vidyananda,
Sarvam Kalvidam Brahmah – This is, indeed, Brahman or the Supreme Reality – Thus proclaims the gospel of Vedanta, the all-encompassing, eternal lore of the ancient Indian seers. Everything in this universe is pervaded by the Reality. Realization of this Reality is the goal of life. Different means lead to the same goal, as do all rivers to the ocean. All forms of art, in their pure aspects, are different means intended, ultimately, to enable one to realize the goal of life. Of all arts, the main five arts or the fine arts, have been evolved by the ancient seers of India, to particularly help us in this process.
Among the fine arts, music seems to exert a generally stirring influence on all. The five arts are painting, sculpture, dancing, literature and music. Their importance also is in the ascending order. How is it so? First, let us take painting. It shows a beautiful form or a landscape on a plain surface. Painting is an instrument of expression through an image on the canvas. In the second art, namely sculpture, which seems to be a further development on painting, we can see all the details of the contours or the shape of the form, from all sides. The nature of the form is now complete in all aspects.
But the form being static, there is a dearth of life in it, as it were. Movement is indicative of a form being really animate. For a graceful movement, there should be some regulation or discipline of motion, which is called rhythm. Dancing is thus a further development on sculpture. It is full of life with rhythmical movements of the limbs and expression of emotions in the face. At this stage ideas begin to crystallise in the mind. Then they seek their expression. Words flow out. But there should also be some regulation and aptness in the word-structure, in order to properly express one痴 ideas. Only then will they be easily understood and appealing to the mind. Literature serves this purpose. Now ideas are expressed very well, so as to help the understanding of man, as well as provide an intellectual stimulus and entertainment.
A still further development is found in music. This is more vibrant, penetrating and could induce a universal response. If we repeat, "Rama, Rama, Rama, Rama, Rama Nama Tarakam", we understand that the name of Rama enables one to cross the ocean of earthly existence, to the other shore of immortality. But it is a mental understanding. Whereas, if we set the same words in a tune and sing or hear them, there is an emotional experience of the depth of the meaning of these words. Not only does the mind understand them, but the heart vibrates with the feelings pertaining to them. Thus, music has more depth and profundity and is of the foremost importance. That is why it is said that music occupies the first place among all the arts. It is the easiest, surest, sweetest and the best means of God-realization.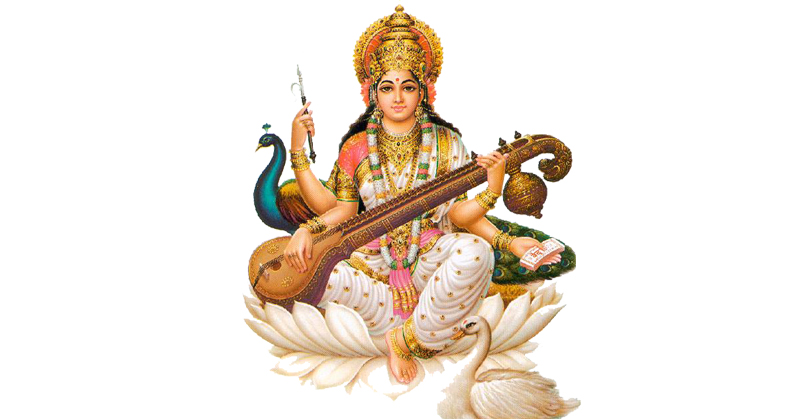 Music gives enjoyment to the performer as well as to the listener. It gives a higher type of emotional enjoyment and infuses in all the ecstatic state of Bhava Samadhi or superconsciousness through dissolution in pure feeling. Music can be universally enjoyed. If a Japanese sings in his own language or plays an instrument of his country, the Englishman can enjoy the music without understanding a word of it or without being familiar with that instrument. A German can likewise enjoy the Indian music. Such is not the case with literature. It has its linguistic limitation. Only the English-knowing people can enjoy English literature; only the French-knowing people can enjoy French literature.
Music is Divine. It draws one nearer to God. It is God Himself. We call it Nada Brahman or the Reality that is symbolized in music. As a means, it is called Nada Upasana or spiritual practice through singing. Sarasvati, the Goddess of Learning, inclusive of music and the other fine arts, is represented with a musical instrument, called Veena, in Her hands. Veena symbolizes Nada or music. The eternal song of Om emanates from it. Lord Krishna also holds a flute in His hands. It is also symbolic in the sense that it produces the music of the soul. Many saints like Mira, Gauranga, Surdas, Kabirdas, Ramdas, Tukaram, Tyagaraja and others attained God-realization through music.
Music melts the hearts of all. It sets into motion the divine vibrations that gradually unite the individual soul with the Supreme Soul. This is the end and aim of all spiritual practices. The summum bonum of human existence is achieved through music very easily.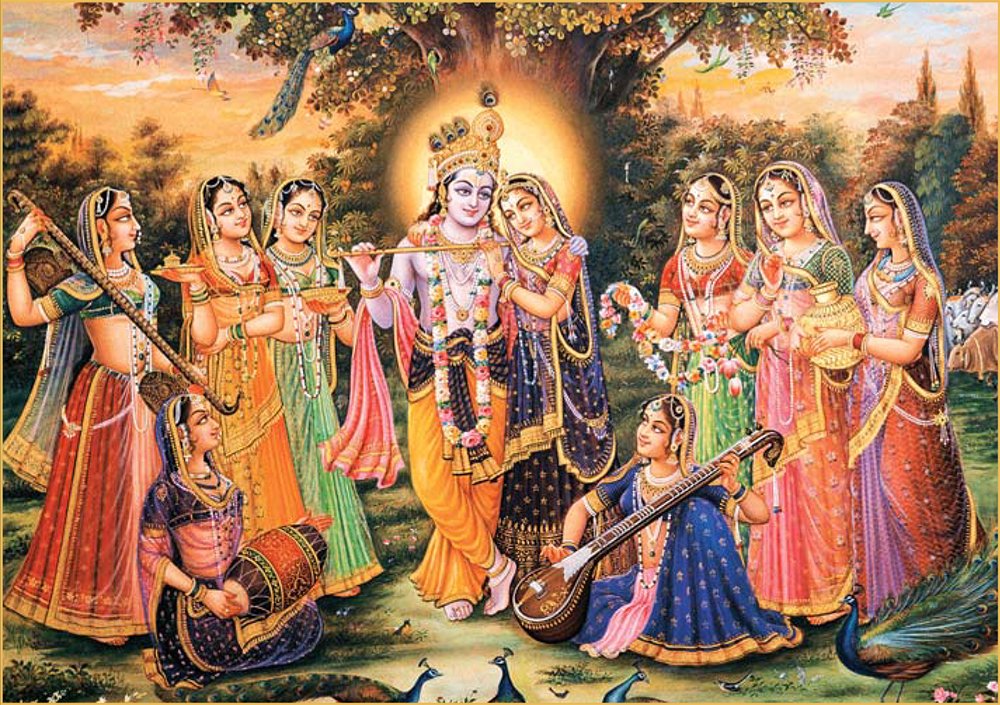 Singing the nectarine Names of the Lord and His glories, with proper accompaniments, if possible, will purify the heart, extinguish the fire of earthly suffering and free one from the cycle of births and deaths. It will lead one along the path of the Sreyas or that which is good, bring fulfilment to Vidya or knowledge, infuse grace and felicity in life, and enable the singer as well as the listener to commune with God.
It is in this light that His Holiness Swami Sivananda classifies music as a Yoga by itself. He encourages Bhajan and Sankirtan to serve as easy means to quick spiritual progress. The Yoga-Vedanta Forest Academy has a Department of Music, where musically-inclined spiritual aspirants are helped and encouraged to learn this unique means of finding solace and inspiration in life. Many seekers from Eastern and Western countries have been trained here in classical music, vocal as well as instrumental.
**********************
Indian Classical Music As Spiritual Sadhana- Both Hindustani & Carnatic Style :
A few soul-stirring music recitals by some of India's greatest musicians, based on the Raga-Raginis of ageless, timeless Indian Classical Music, are being shared here.
We should have such Divine Music echoing softly in the background anywhere and everywhere, whether home, office, schools, shopping arcades and malls, public buses, trains, planes, hotels, restaurants or for that matter anywhere. These kinds of vibrations are bound to generate a sublime, positive environment wherever they are played.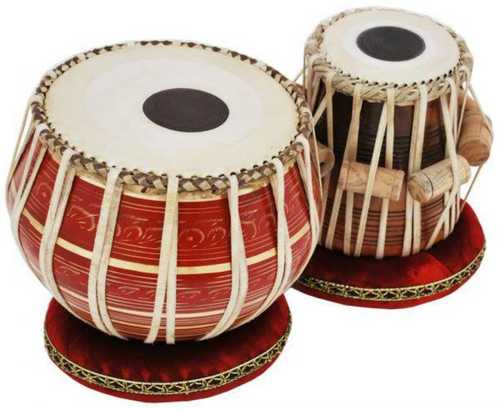 Not just Indian Classical Music, but sublime music of any region, any part of the world will have the same soothing, calming, soul-elevating effect wherever they are echoing. Every sound vibration has got its own effect on the environment. We should therefore be mindful of all kinds of vibrations that we are generating in the space :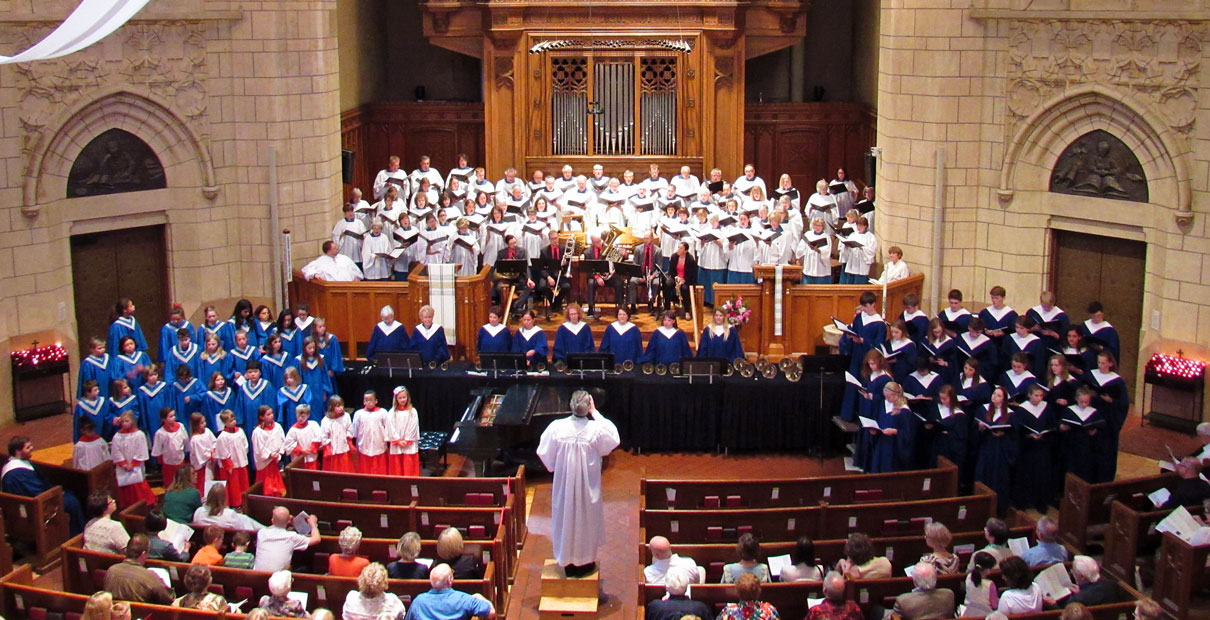 *********************
Veena Recital By One of India's Renowned Veena-Maestro Shri Mysore Doraiswaamy Iyengar
Sangeeta Kalanidhi V Doreswamy Iyengar Instrumental Classical | Music Today – YouTube
A Mandolin Recital By the Renowned Mandolin-Maestro U. Srinivas of India :
Flute Recited By The Maestro Dr. N. Ramani :
One More Recital By Dr. Ramani
Violin Recital By The Violin-Maestro Dr. T.N. Krishnan :
A Violin Recital By The Maestro Lalgudi Jayaraman :
A Recital By the Genius N. Ravikiran – An Indian Slide Instrumentalist, Vocalist, Composer & Orator
A Krishna Bhajan ( Madhurashtakam ) By Ashwini Bhide Deshpande :
A Bansuri Recital By The Maestro Hariprasad Chaurasia :
The Last Word In Flute By Pandit Hariprasad Chaurasia : A YouTube Video
A Carnatic Music Vocal Rendition By The Maestro M.S. Subbalakshmi :
***********************
More On Music As A Spiritual Practise ( From SpeakingTree):
Music is more than entertainment. It is also a blissful spiritual Sadhana or practice. Guru Nanak and other spiritual Gurus and seekers have expressed their devotion to God through singing songs, often to the accompaniment of musical instruments.
Music performed in places of worship, and in private or public gatherings anywhere could be very different in content and style. However, an accomplished musician is one who loses himself in the music, becoming one with the music. This kind of self-negation or absence of ego is believed to be the mark of the truly evolved musician, for whom there is no difference between the Divine and the music.
Good music uplifts – it is a kind of spiritual Sadhana. Delving deep within, the evolved musician transports listeners to another realm, and the experience is like that of a transforming prayer. Music is then an offering, a thanksgiving to the Divine.
Through the ages, music has served as one of the portals for spiritual enlightenment. According to eastern spiritual traditions, the soul separated from the Supreme Beloved pines for a reunion.
The soul's agony has often been expressed in spontaneous poetry set to music. The original composers as well as devout seekers who sang those compositions lost themselves in the rhythmic expressions of love and devotion. It was not only Sufi Saints who danced to the tune of music, but also Saints like Chaitanya Mahaprabhu, Sur Das and Mira Bai who sang their hearts out to win their Divine Beloved's love. At Dargahs like Ajmer Sharif, devotional Qawallees soulfully seek benediction of Gharib Nawaz, the Sufi Saint of the Dargah. It is often through music that a saint relates his mystical experiences.
It is difficult to imagine expression of intense devotion at hallowed places like the Golden Temple of Amritsar without the aid of divine music, the universal language of devotion.
The musician Tansen, one of the Navratnas or nine jewels in Mughal Emperor Akbar's court, was so talented and popular that there are several legends and fables about his music, like when he sang the Raga Malhar, it is said that clouds would get heavy with rain, when he sang the Deepak Raga, earthen lamps would begin to glow with light etc. Akbar one day expressed a desire to meet Tansen's Guru and hear him sing.
Tansen said to Akbar: "My Guru, Swami Haridas, will not come to your court. He is not employed by you like I am. He lives in a hut in the jungle. He sings only when he feels like. So no one can command him to sing.
'If he will not come, we will go to meet him', said Akbar. When Akbar and Tansen reached Swami Haridas's hut, they found him sitting outside, silent, with his musical instruments beside him. Tansen requested Akbar to wait while he himself started singing. After a while, he deliberately made a mistake, at which Swami Haridas said benignly, "Don't sing like this, Tansen".
" Then Swami Haridas began to sing, casting a magic spell all around. Akbar was in a trance, transported to a realm of spiritual bliss, broken only by the cessation of the melody. The emperor left for his palace but the song haunted him throughout the journey. Akbar asked Tansen: "Why don't you sing as well as Haridas does?" Tansen folded his hands and said, "Your Lordship! Between Guru Haridas and me there is vast difference. I sing for my king while he sings for the Lord of the Universe. He is a musician of the highest court".
A Sufi Song By The Sufi Queen Abida Parveen, Based On The Compositions of The Sufi Saint Sant Kabir :
Gurbani – The Sacred Devotional Music Of The Sikhs :
The Soul-Stirring, Soul-Elevating Music Of The Saxophone Maestro Kenni G :
***********************
Sanskrit Stutis, Stotras & Vedic Chants From India's Spiritual Literature :
Shiva Mahimna Stotram in India's Classical Language Sanskrit :
Rudrashtakam – A Sanskrit Stotra on Hindu God of Destruction 'Lord Shiva' – Composed by Goswami Tulsidas, In The Soul-Stirring Voice of Shri Ramesh Bhai Oza :
Madhurashtam : A Sanskrit Stotra On Hindu God Krishna With Rendition By India's Nightingale M.S. Subbalakshmi :
Sri Rudram Chanting In Group In The United States :
Vedic Chant 'Sri Suktam' In Group Conducted By Challakere Brothers :
*******************************
Tevaram & Thiruvachakam ( Tamil Devotional ) : Ancient Sacred Songs On Hindu God Shiva In Indian Classical Language Tamil :
***************************
Sound Health – Health, Vigour & Vitality – The Most Important Requisite :
A life with good health is indeed a great blessing, says the enlightened Sage & a full-blown Yogi Swami Sivananda Saraswathi, who was a very successful medical doctor in his pre-monastic life. Good health is of utmost importance in any field of human endeavour. And the most essential thing for spiritual practices, says Gurudev repeatedly in all his writings and discourses. Nothing can be achieved without good health. No iota of success even in the spiritual field possible without sound health, without health, vigour and vitality, says Guru Maharaj, never ever forgetting to remind this crucial point to the mankind.
Swami Sivananda on Health & Yoga :
What is health? It is a state of equilibrium of the three humours of the body, viz., Vata, Pitta and Kapha (wind, bile and phlegm), wherein the mind and all the organs of the body work in harmony and concord, and the man enjoys peace and happiness, and performs his duties of life with comfort and ease. It is that condition in which man has a good digestion and a good appetite, normal breathing and pulse, a good quantity and quality of blood, strong nerves and a calm mind, a sound mind in a sound body, a free movement of bowels, normal state of urine, rosy cheeks, shining face and sparkling eyes. It is that state in which a man jumps, sings, smiles, laughs, whistles and moves about hither and thither with joy and ecstasy. It is that condition in which he can think properly, speak properly and act with alacrity, nimbleness and vigilance.
This desirable state is coveted by all. A life with good health is a great blessing indeed. What is the earthly use of wealth and possession, if a man cannot eat well on account of disease of his stomach, if he cannot walk on account of rheumatism or paralysis, if he cannot see the beautiful scenery, of nature on account of cataract or any defective vision, if he cannot copulate on account of impotency. A great thinker says: "Give me health and a day: I will make the pomp of emperors ridiculous." Life without good health is a miserable condition, even if one is the Lord of the whole earth.
Man enjoys good health on account of good Karmas done in his previous birth. He who has done meritorious services in his previous incarnation, he who has shared what he had with others, he who has helped the poor and the needy, he who has done worship, meditation, Yogic Kriyas and Pranayama in his previous birth, enjoys sound health in this birth. The law of causation is inexorable and unrelenting.
What is the greatest thing that a man can achieve in this world? It is Self-realisation. What are the advantages or benefits of Self-realisation? Why should we attempt Self-realisation at all? The attainment of Atma Jnana or realisation of the identity of the Jiva (individual soul) and Brahman (supreme soul) can alone put an end to the wheel of birth and death with its concomitant evils of disease, old age, pain, suffering, worries and various other sorts of trouble. It is Atma Jnana alone that can give you unalloyed eternal bliss, supreme peace, highest knowledge and immortality.
The next question is, why should we have good health? We should have good health in order that we may achieve the four kinds of Purushartha-Dharma, Artha, Kama and Moksha (righteousness, wealth, desires and liberation). If you do virtuous deeds, you will get wealth and you can gratify your worldly desires. Then you can attempt realisation of the Self. Without good health you cannot achieve anything.
Without good health you cannot perform any service of Nishkamya Karma Yoga. Without good health you cannot do Asanas and Pranayama. That is the reason why scriptures declare that this body is a boat to cross the ocean of Samsara, an instrument for doing virtuous deeds and attaining Moksha. That is the reason why, in Charaka Samhita you will find: Dharmartha Kamamokshanam Arogyam moolam uttamam—health is the best thing in this world.
An aspirant should be free from Adhi and Vyadhi (diseases of the mind and the body), if he wants to do Karma Yoga and attain knowledge of the Self. According to the science of Yoga all physical diseases take their origin in the diseases of the mind, from an unhealthy state of mind. The Western psychologists also corroborate this fact. They say that the diseases of the body are attributable to hatred, anger, worry, depression, etc., which corrode the mind and react on the body and bring about various physical diseases by destroying the cells of the body.
A student of Karma Yoga should have an elementary knowledge of Raja Yoga, psychology, Ayurveda, physiology, family medicine, hygiene, Sankhya and Vedanta. Then he will be able to turn out more real work easily. He can have a knowledge of the laws of the mind, also the nature, habits and ways of the mind. He will be in a position to keep a calm and healthy mind always. No one can work smoothly with a ruffled mind. A ruffled mind disturbs the three humours of the body and brings diseases in its turn. This is the theory of Ayurveda which quite tallies with the theory of Raja Yoga and the theory of Western psychologists. He can have an understanding of the laws of the universe and the operation of the world by having a knowledge of the Sankhya philosophy of Kapila Muni. An elementary knowledge of astrology is of immense value. The various Ritus or seasons are brought about by the movement of the earth round the sun. The atmospheric conditions affect the body of man. The planets have an influence on the mind and body of a man. They exercise benign or malevolent influence on him in accordance with their position in the various houses. He who has some knowledge of astrology can ward off the evil effects of unfavourable planets.
At every second various kinds of vibrations from the various kinds of objects of the physical universe outside enter the mind of a man and produce various influences. The body is part of the universe. So is the mind. What is called world is only mind. The mind of a man is affected by the thoughts and opinions of others. There is pressure of thought from outside. All people entertain personal thoughts and the Karma Yogi should have immense strength to act against these outside thoughts. He should have courage. He should have patience and perseverance. Even if he fails twenty times he should stick to his work with determination and leech-like tenacity, adamantine will and asinine patience. Then only will he have perfect success in the end. He will come out of the field with spiritual laurels, Atmic victory and Atmic Svarajya.
Study of Sankhya philosophy will give you a knowledge of the creation of the universe, how the mind is formed, how the organs of action and sensation are formed, what are Tanmatras or rudimentary root elements, what is Mahat-tattva, what is Purusha and Prakriti, what are the three Gunas, how they operate and influence a man, how they affect the health and mentality of a man and how to get knowledge of the Purusha. Sankhya and Yoga of Patanjali are complimentary. Vedanta is only an amplification and fulfilment of Sankhya.
Good physical health can be achieved and also maintained by observing rigidly the laws of health and the rules of hygiene, by taking wholesome, light, substantial, easily digestible, nutritious, bland food or Sattvic diet, and by inhaling pure air, by regular exercise, by daily cold bath, by observing moderation in eating, drinking, sexual intercourse, etc. Good mental health can be attained and maintained by Japa, meditation, Brahmacharya, practice of Yama and Niyama and right conduct, right thinking, right speaking and right action, Atma Vichara, change of thought, relaxation of mind by dwelling the mind on pleasant thoughts, mental recreation and the practice of cheerfulness.
May we all work unselfishly with perfect harmony and healthy co-operation for the well-being of the world and for our own uplift! May our limbs and organs grow strong and healthy! May we live to the normal length of our earthly days-a hundred years-doing selfless service, studying the Vedas and developing all Sattvic virtues! May we shine with the knowledge of Brahman, radiating joy, peace, bliss and knowledge to the different corners of the world!
Some of Swami Sivananda's Books on Health, Hygiene, Diet, Yoga, Pranayama & Dhyana (Meditation) for perfect mental and physical health :
**********************************
Practical Guide to Yoga By Swami Chidananda Saraswathi ( The Spiritual Successor of Swami Sivananda Saraswathi) – A 1 Hour YouTube Video :
A Practical Guide to Yoga by Swami Yoga Swaroopananda Jee Maharaj of Sivananda Ashram, Rishikesh : A 1 Hour YouTube Video
One More Practical Guide To Yoga By Swami Chidananda Jee Maharaj & A Yoga Class by Swami Jee in Italy
***************************
Documentary Film – Sivananda Yoga For Health, Peace & Unity – By The Renowned Yoga Guru Swami Vishnudevananda ( A Direct Disciple of Swami Sivananda :
********************************
Gurudev Swami Sivananda on Hatha Yoga -Yogic System of Exercise :
Says Gurudev,
"Brother! Attain good health. Without health how can you live? Without health, how can you earn? Without health how can you get success in Yoga or any undertaking? Possess wonderful health through the practice of Hatha Yoga. Drink the nectar in Sahasrara and live in the immortal abode of Siva.
Yoga Asanas
Health is wealth. Health is indeed a covetable possession. Good health is a valuable asset to one and all. It can be achieved by the regular practice of Yoga Asanas.
The practice of Asanas controls the emotions, produces mental peace, distributes Prana evenly throughout the body and different systems, helps in maintaining healthy functioning of the internal organs, gives internal massage to the various abdominal organs. Physical exercises draw the Prana (energy) out but the Asanas send the Prana in. The practice of Asanas cures many diseases and awakens Kundalini Sakti. These are the chief advantages in the Yogic system of exercises which no other systems have.
Practise a few Asanas daily at least for a period of fifteen minutes. You will possess wonderful health. Be regular in your practice. Regularity is of paramount importance. Practise Bhujang, Salabh, Dhanur, Sarvang, Hala and Paschimottasan Asanas. Bhujang, Salabh and Dhanur will remove constipation and muscular pain of the back. Sirsh, Sarvang and Hala will help you in maintaining Brahmacharya, rendering the spine elastic and curing all diseases. Paschimottasan will reduce fat in the belly and help digestion. Relax all muscles in Savasana in the end.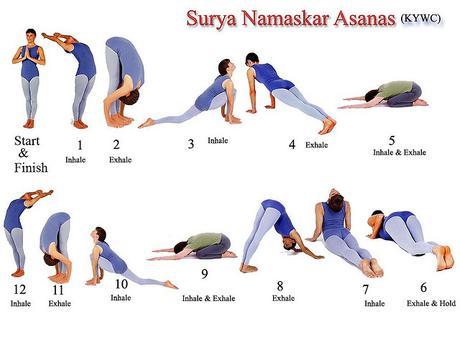 Asanas should be done on empty stomach in the morning or at least three hours after food. Morning time is best for doing Asanas. Do not wear spectacles when you do Asanas. Wear a singlet if necessary and a Langotee. Be moderate in your diet. Practice of Brahmacharya is very important for success in Yoga Asanas. Start with minimum time for each Asana and then gradually increase the period. Answer the calls of nature before you start the practice. Boys and girls over ten years of age as well as women can practise Asanas.
The world needs good, healthy, strong boys and girls. What do we find in these days in India? India, the land of Rishis and sages, the land which produced Bhishma, Bhima, Arjuna, Drona, Asvatthama, Kripa, Parasurama and countless other chivalrous warriors, the soil which contained numberless Rajput chiefs of undaunted courage and matchless strength, now abounds in weak and timid persons. Children beget children. The laws of health are ignored and neglected. The nation is suffering and dying. The world requires numberless brave, moral, Adhyatmic soldiers who are equipped with the five virtues, viz., Ahimsa, Satyam, Asteya, Brahmacharya and Aparigraha.
Pranayama is an exact science. It is the fourth Anga or limb of Ashtanga Yoga. It is the regulation of breath or control of Prana.
Pranayama steadies the mind, augments the gastric fire, energises digestion, invigorates the nerves, destroys the Rajas, destroys all diseases, removes all laziness, makes the body light and healthy and awakens Kundalini.
Pranayama should be practised when the stomach is empty. Be regular in your practice. Do not take bath immediately after the practice. Do not practise Kumbhaka or retention of breath in the beginning. Have only slow and mild Puraka (inhalation) and Rechaka (exhalation). Do not strain the breath beyond your capacity. Keep the ratio for Puraka, Kumbhaka and Rechaka as 1:4:2. Exhale very very slowly.
Sit on Padma, Siddha or Sukha Asana. Keep the head, neck and trunk in a straight line. Inhale slowly through the left nostril and retain the breath according to the ratio, then exhale slowly through the right nostril. This is half process of Pranayama. Then inhale through the right nostril, retain and exhale through the left nostril. Do not retain the breath for more than one or two minutes.
Do ten or twenty Pranayamas according to your capacity. Do not fatigue yourself. Increase the number gradually. You can go up to 16:64:32. This is Sukhapurvaka or easy comfortable Pranayama.
Practise Sitali in summer. This will purify your blood and cool the system too. Practise Bhastrika in winter. This will cure asthma and consumption. Repeat 'Om' or 'Rama' mentally during the practice. Observe Brahmacharya and diet-control. You will derive maximum benefits and will quickly purify the Nadis or nerves.
Prana and mind are intimately related to each other. If you control Prana, the mind will also be controlled. If you control the mind, the Prana will be automatically controlled. Prana is related to mind, and through it to will and through will to the individual soul and through individual soul to the Supreme Soul.
Start the practice this very second in right earnest. Control the breath and calm the mind. Steady the breath and enter Samadhi. Restrain the breath and lengthen the life. Subdue the breath and become a Yogi, a dynamo of power, peace, bliss and happiness."
*************************
Benefits of Yogic Exercises By Swami Sivananda Saraswathi :
Good health is the greatest asset. Without good health one can hardly expect success in any walk of life. To keep up good health, there are numerous modern physical culture systems designed to develop the muscles. The physical culturist develops them by mechanical movements and exercises. In such physical exercises, there is a fast movement of the muscles resulting in the rapid functioning of the heart and lungs. The practitioner becomes exhausted very quickly. There may also be anxiety, psychological tension and fear. Some exercises develop the chest and the arms only, which becomes lopsided and results in disharmony in the personality.
In Yogic exercises, there is harmonious development of all the muscles of the body, internal organs, nerves and the frame. There are no rapid movements and hence there is no waste of energy. In Yoga exercise movements are gentle and rhythmic. On the other hand, they conserve energy.
The three important organs viz., heart, lungs and brain with its cerebro-spinal system, are kept in a healthy condition by regular practice of a few important Asanas and one or two breathing exercises. Sound functioning of the organs depends upon good healthy nerves. The tripod of life are the brain, heart and the lungs. The heart and the lungs are under the control of the brain. These three important organs along with the cerebro-spinal system are kept in a healthy condition by regular Yogic exercises.
If the muscles are not given proper exercises, they will tend to contract and there will be stiffness and heaviness in the body. Blood circulation and nerve force will consequently be impeded. Their malfunctioning will disturb the organs. Some of the Yogic exercises concentrate on the development of the muscle also, consistent with the development of other parts as well.
These Yogic exercises are both preventive and curative in their nature. On the whole, they prevent diseases attacking the body by maintaining the natural health. Some exercises also cure existing diseases like cold, cough, constipation and gastric troubles.
Some Yogic exercises involve forward and backward motions, others help the lateral movement of the spine. Some clean the lungs, throat, etc. Thus the body as a whole is developed, toned up and strengthened. The entire body becomes flexible, thereby preventing stagnation of blood in any part of the body. Another unique feature of these exercises is, however, their influence upon the endocrine system of glands, the ductless glands as they are called. The malfunctioning of the thyroid, pituitary and pineal glands is corrected by a course of selected postures. Besides all this, some the exercises have great effect upon man's mind, his power of concentration and memory. They also wake up his dormant spiritual faculty. The Prana or the vital force is externalised in modern physical exercises, whereas the Yogic exercises make the Pranic current flow inwards. These Yogic exercises help to improve the health by regulating the functioning of the internal organs. Their regular practice brings to every practitioner, good health, longevity, strength, vim and vitality. By practising the Yoga Asanas regularly with care and caution, the personality as a whole will become pleasing and attractive.
This system is simple, exact, efficacious, economical and capable of being practised without any extraneous help when once a preliminary knowledge about it is obtained.
**************************
Some of The Great & Renowned Yoga Institutes of India With Branches Around The Globe :
Bihar School of Yoga, Munger
Sivananda Yoga Vedanta Centres
BKS Iyengar Yoga
Patanjali YogPeeth, Haridwar
The Yoga Institute, Mum
Sivananda Yoga Vedanta Forest Academy, Rishikesh
Bihar School of Yoga, Munger :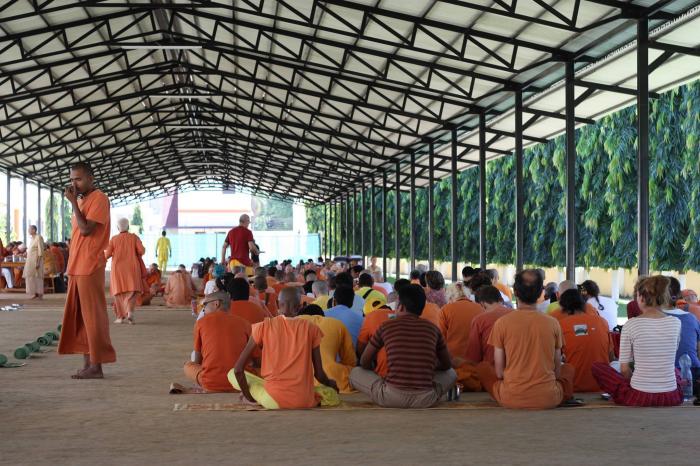 The International Sivananda Yoga Vedanta Centres :
Patanjali YogPeeth, Haridwar :
**********************************
Sivananda Yoga-Vedanta Centers around the globe :
Kirtana ( Singing the Glories of Lord ) as a Spiritual Practice :
by Swami Sivananda
Kirtana is singing of Lord's glories. The devotee is thrilled with Divine Emotion. He loses himself in the love of God. He gets horripilation in the body due to extreme love for God. He weeps in the middle when thinking of the glory of God. His voice becomes choked and he flies into a state of divine Bhavana. The devotee is ever engaged in Japa of the Lord's Name and in describing His glories to one and all. Wherever he goes he begins to sing and praise God. He requests all to join his Kirtana. He sings and dances in ecstasy. He makes others also dance.
Such practices should be the outcome of a pure heart, and they should not be merely a show. God knows the inner secret of all and none can cheat Him. There should be perfect straightforwardness and all his actions should be the natural outpouring from the heart. This is the easiest of all modes of approach to God. In Kali Yuga, iron age, Kirtana alone is the best Yoga. 'Kalau Kesava Kirtanam.' This is the prescribed method of devotion for this age. The mind is ever intent upon singing Lord's Names and glories and it has no occasion to take interest in things of the world. Day and night the devotee feels the presence of God and thins out his ego. He becomes Sattvic and pure at heart.
Great divine persons like Narada, Valmiki, Sukadeva, in ancient times, Gouranga, Nanak, Tulsidas, Surdas, etc., in comparatively recent times, have all attained perfection through Kirtana Bhakti alone. Even the great sinner Ajamila crossed the ocean of Samsara by repetition of Lord's Name. Japa and Kirtana are the most potent methods of realising God in this Kali Yuga. If even sinners can cross this Maya through devotion to God, what to speak of good persons who have a pure heart, who have served their Guru, and the country, and who are nearer to God than sinners?
Kirtana is a very effective method of devotion for another reason. Man is an erotic being. He loves and loves. He cannot but love things of the world. But his love is only passion and is not pure divine love. He wants to hear sweet music, wants to see beautiful objects, and wants to witness a dance. Music melts the heart of even the stone-hearted man. If at all there is anything in this world which can change the heart of a man in a very quick time, that is music and dance. This very method is made use of in Kirtana-Bhakti, but it is directed towards God instead of towards sensual enjoyments. Man's emotion of erotism is directed towards Divinity and his love for music and singing is not destroyed; because sudden destruction of such a sentiment which he holds as very dear will not prove successful in making him perfect. Kirtana is sweet and pleasant and easily changes the heart. Suka-Maharshi is an example of a Kirtana-Bhakta. He told the Srimad-Bhagavata to Parikshit. He was fully in the state of Bhava-Samadhi at the time of reciting the Bhagavata. It is told in the Bhagavata Mahatmya that, when Sri Suka was singing the glories of the Lord, the Devas themselves came down from heaven and took part in the Kirtana with various musical instruments. Narada played his Vina and Indra played the Mridanga. Prahlada danced with his cymbals and Lord Siva Himself began His Nritya. Lord Vishnu was present. All those assembled there were thrilled by the occasional dance of Sri Suka himself. Kirtana is the most suitable method even for householders. This gives pleasure to the mind and at the same time purifies the heart. This has double effect. Kirtana is, perhaps, the best method suited for all people without distinction.
A Few Devotional Songs / Kirtanas / Bhajans on the Lord :
First in the Indian Classical Language Tamil :
***********************************
Reaching the Divine Through Sacred Dance – Dance as a Form of Spiritual Practise :
Says Swami Vidyananda of Sivananda Ashram Rishikesh,
Everything in this universe is pervaded by the Divine. Realization of this Reality is the goal of life. Different means lead to the same goal, as do all rivers to the ocean. All forms of art, in their pure aspects, are different means intended, ultimately, to enable one to realize the ultimate goal of life. Of all forms of arts, the main five arts also known as the fine-arts, have been evolved by the ancient seers of India, to particularly help us in this process of Evolution & Self Realization.
Among the fine-arts, music seems to exert an extremely stirring influence on all. The five arts of fine-arts are painting, sculpture, dancing, literature and music.
Indian Classical Dance-Forms like Bharataanatyam, Kuchipudi, Odissi, Mohiniaattam, Kathak etc were believed by the ancient Indians to be some of the divine ways to reach the penultimate goal of life.
Here are some of these spiritual dance-forms of India. We should encourage such art-forms at least in our country India among the lovers of fine-arts. The training may start right from the Kindergarten stage in schools.
Some of the Classical Dance-Forms of India :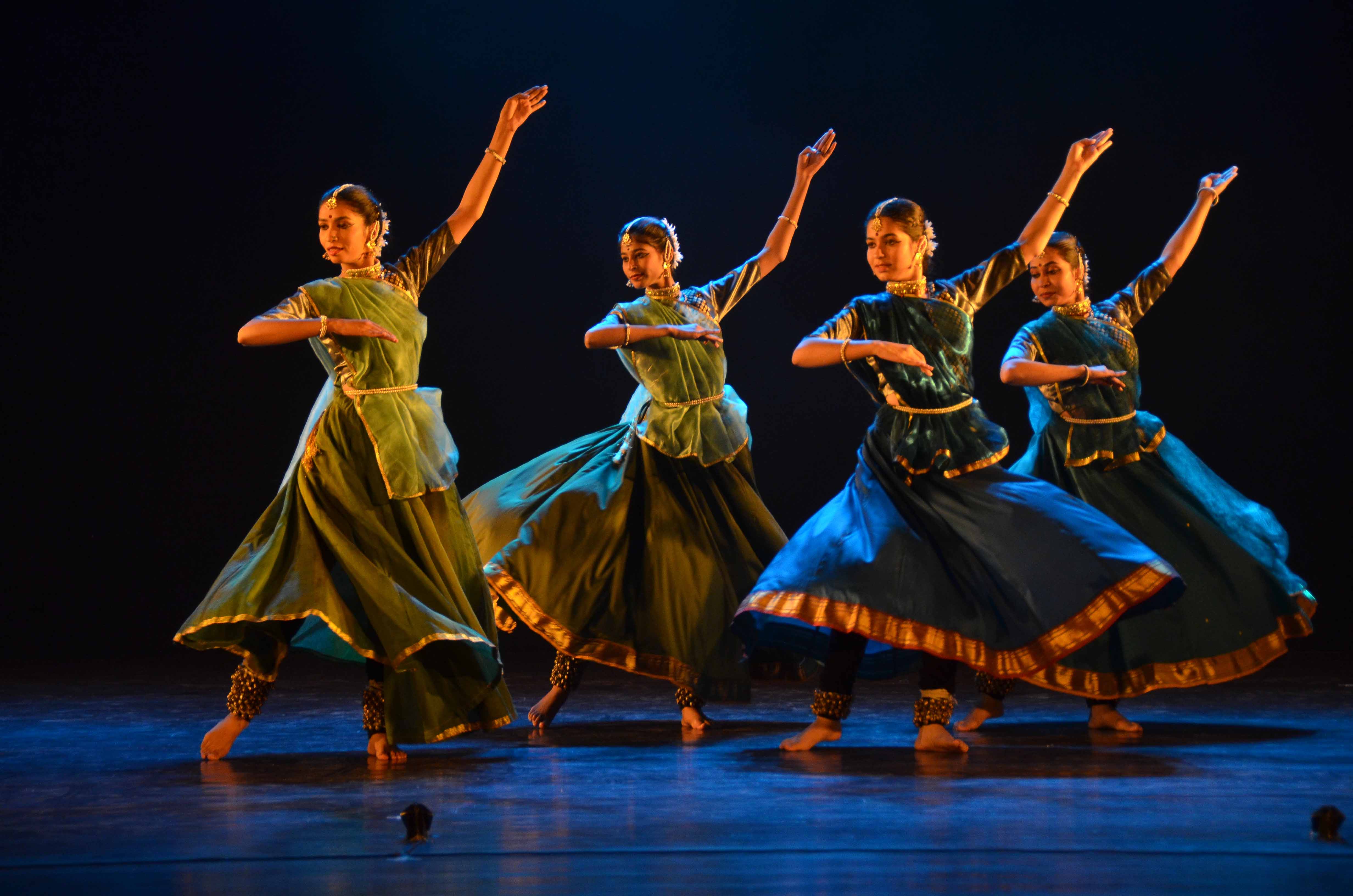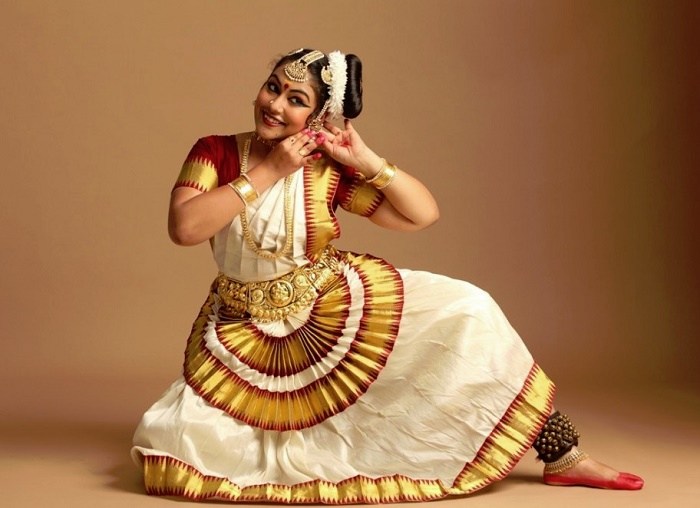 ****************************
Touring the country visiting the ancient temples, heritage monuments, and architectural & arheological wonders of the country as part of curriculum in schools, colleges and universities :
This will help the visiting students and the other citizens of the country to know their country in and out, and to see how and in what all ways they can contribute to the country, as a practise of Karma Yoga, as a selfless service, in preventing these sacred places of worship, and the ageless, timeless archeological marvels of the country from going permanently extinct from the surface of the planet.
Karma Yoga in Hinduism means, offering our dedicated, wholehearted services to others, to the society, without expectation of any rewards for the services offered. It is selfless service, where the service is offered just for the joy of it, with no other expectations in return, not even a simple thanks or a simple word of gratitude. This is how the great Hindu scripture 'Srimad Bhagavad Gita' asks us to work in the world. It subtly conveys to us that this kind of attitude towards the work is the secret of sure success in any endeavour, any undertaking, even though success or failure were never our goal when we started the work.
Some of the architectural and archeological marvels of India :
*******************************
Compulsory Community Service / Karma Yoga :
Community service and Karma Yoga in schools, colleges and universities as an essential part of curriculum, and also as CSR activity in commercial establishments, by 1.helping the craftsmen and weavers of the country in whatever ways possible, 2. cleaning the sacred Temples, Mazjids, Gurudwaras, Churches and other heritage and archeological sites and monuments, to keep them spic and span and holy, 3. planting of trees everywhere to keep the environment green and clean, 4. helping in the maintenance of public parks and gardens, 5. helping the charitable and government-run hospitals, patients and 'homes for destitutes' and under priviledged senior citizens homes, in whatever way possible, 6. teaching the basic 3Rs to the uneducated adults, 7.keeping one's own school and college premises clean and green etc etc.
The list of community service, offering selfless service, as real Karma Yogis of Srimad Bhagavad Gita, is an endless list. If we have the earnest desire, the opportunities for Karma Yoga in the world are plenty. Hinduism says that Karma Yoga cleans the mind and heart of all its impurities like anger, hatred, jealousy, egoism, arrogance, vanity, crookedness, selfishness etc. In ancient Hinduism Karma Yoga is one of the greatest of all spiritual Sadhanas, and the easiest of all ways for mind-cleansing, without which no spiritual progress is even remotely possible.
Swami Sivananda's book on Karma Yoga :
Click here to read the eBook of 'Practise of Karma Yoga' By Swami Sivananda
*****************************
Says Gurudev Swami Sivananda in his book 'Kingly Science Kingly Secret',
"Speech which causes no excitement, truthful, pleasant and beneficial, the practice of the study of the Vedas, are called austerity of speech."
(Bhagavad Gita XVII-15)
The words of a man who practises austerity of speech cannot cause pain to others. His words will bring cheer and solace to others. His words will prove beneficial to all.
The control of speech is a difficult discipline but you will have to practise it if you want to attain supreme peace. Nothing is impossible for a man who has firm determination, sincerity of purpose, iron will, patience and perseverance.
Manu says: "One should speak what is true; one should speak what is sweet; one should not speak what is true if it is not sweet, or what is sweet if it is false; this is the ancient Dharma".
Speech, to be austere, must form an invariable combination of all the four attributes mentioned in this utterance of Manu. That is to say, it must be non-exciting and non-painful, truthful, pleasant and beneficial at the same time. If it is wanting in one or the other of these attributes, it cannot form austerity of speech. A speech may be pleasant, but if it is lacking in the other three attributes, it will no longer be considered austere.
Words possess tremendous power. By words you can encourage and cheer others. By words you can give the greatest happiness to others. By words you can ruin and displease others. By words the Guru imparts his knowledge to his students. By words the mother trains her children. By words the orator keeps his audience spellbound. Word is Brahman or God in manifestation. So be careful in the selection of your words. Use sweet words and conquer the hearts of others. Never use harsh words. Understand and realise the power of words and become wise.
You must practise austerity of speech if you really wish to attain quick progress in meditation. You must always utter sweet, loving words. You must speak the truth at any cost. You must not speak any harsh or indecent word that is calculated to hurt the feelings of others. You should weigh your words before they are spoken. You must speak a few words only. This is austerity of speech that will conserve energy and give you peace of mind and inner strength.
Uttering harsh words, uttering falsehood, speaking ill of another at his back, and idle gossiping, are the four evil actions of the tongue. If you guard your tongue, you will be safe. You will have peace.
Before you speak, think carefully of the influence which every word will produce on the feelings of others. If it is likely to hurt the feelings of others, avoid those words. Do not bring them into expression.
Discipline the tongue properly. Think thrice before you speak, before you utter a word. Know the power of each word that you utter and the effect it will produce on the minds of others. Do not allow the tongue to run riot. Do not be garrulous. Speak a few words. Speak sweet and loving words. A word spoken once cannot be taken back, like a shot sent at a target. Be careful in your speech. It is the speech that wounds a person more than the action. A harsh speech bleeds the heart and not the body. The wound in the body heals quickly but the wound in the heart caused by offensive speech never heals. The sufferings of the body are transitory and easily forgotten but not the sufferings of the heart. Speak measured words. Make this a habit through protracted practice. You can then talk cautiously without thinking.
Avoid superfluity in words and be considerate in speech. Think before you talk. Never utter such words as may wound the feelings of others. Watch carefully the thoughts that arise in your mind when you move in society. Avoid impulsive speeches, emotional utterances and boisterous, bubbling expressions. Be calm, cool, serene and tranquil. Manifest a dignified personality or a magnanimous attitude.
The organ of speech produces a great deal of distraction and various sorts of quarrels. It is a restless sense. People generally talk at random whatever comes out of their lips, without any thought and care. They jest at the expense of others. In the end they fight with one another over nothing at all, over a little play of words.
Weigh every word in your inner, mental balance before it comes out. Every word is filled with Shakti or power. That man who possesses the faculty of weighing his words before expressing them will have great peace of mind. All his words will be powerful. They will produce a tremendous impression on his hearers.
The control over speech is as important as control over thought. Use measured words in writing and in speech. Lord Jesus was the only sage who used measured words in his speech. Mahatma Gandhiji was another example.
Too much talking is a bad habit which lessens the spiritual power. If a man talks too much he suffers from diarrhoea of the tongue. Quiet people cannot sit even for a second in the company of these loquacious or garrulous people. They will talk five hundred words per minute! There is an electric talking-dynamo in their tongue. They are restless people. If you lock these people for a day in a solitary room, they will die.
An enormous amount of energy is wasted by excessive talking. The energy that is spent in talking should be carefully and vigilantly conserved and utilised for spiritual practices and in divine contemplation. The organ of speech distracts the mind considerably. A talkative man cannot dream of having peace even for a short time. Therefore, an aspirant should speak only a few words when necessary and that too on spiritual matters only. A talkative man is unfit for the spiritual path.
*************************
Will keep updating this blog-post as frequently as possible. Interested readers may please stay tuned to learn more about ancient India's spiritual treasures and spiritual wisdom, and its undeniable role in the day-to-day practical life of the whole of our human family.