ॐ श्री गुरुभ्यो नमः ॐ श्री शिवानन्दाय नमः ॐ श्री चिदानन्दाय नमः ॐ श्री दुर्गायै नमः
Source of all Images in this Blog-post : Google Images : 'Google Image Search' will reveal the multiple sources of every single image shared in this Blog. For more details, kindly see 'Disclaimer'
Buy Cane & Bamboo Products Online on Amazon India
Buy Cane & Bamboo Baskets Online on Amazon India
Buy Cane & Bamboo Furniture Online on Amazon India
Let's adopt these eco-friendly items made of cane and bamboo in our daily lives, and permanently say 'Bye – Bye' to all synthetics, that have flooded every corner of the world today, disturbing and ruining the ecology, and destroying the pristine purity of the ecology.
On top of all this, we must unanimously admit that it's a wonderful way to recognize the extraordinary creativity of our tribes in every corner of India, and EMPOWER them in an unprecedented way.
Please join hands with me in this sincere effort and noble cause, & widely share this blog-post worldwide to save our planet, and to create employment for our brilliant tribes, fully utilizing their age-old inherent talent. JAI HIND !!!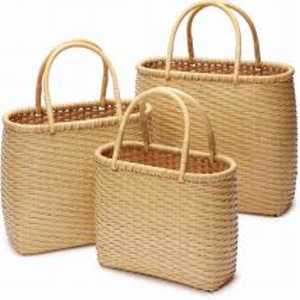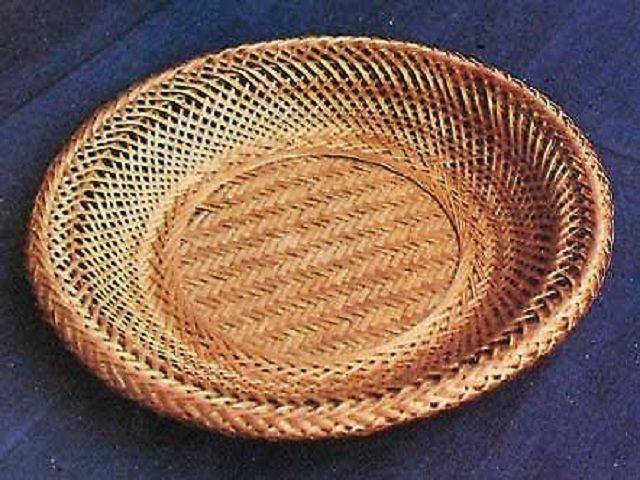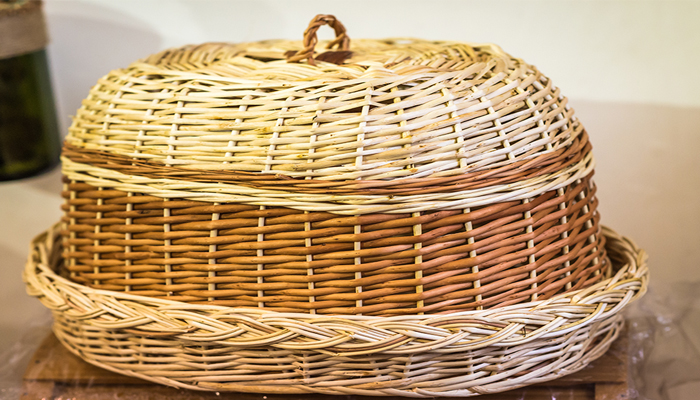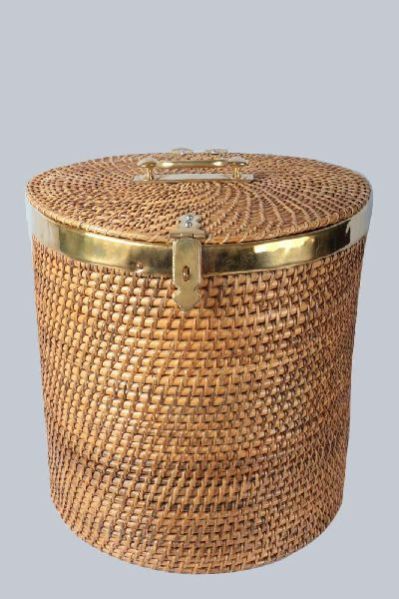 Buy Cane & Bamboo Products Online on Amazon India
Buy Cane & Bamboo Baskets Online on Amazon India
Buy Cane & Bamboo Furniture Online on Amazon India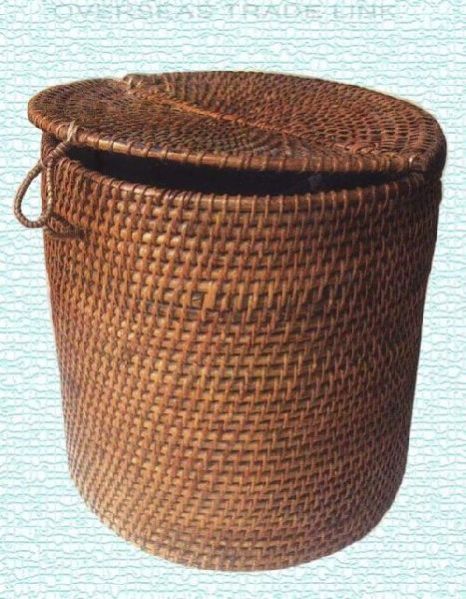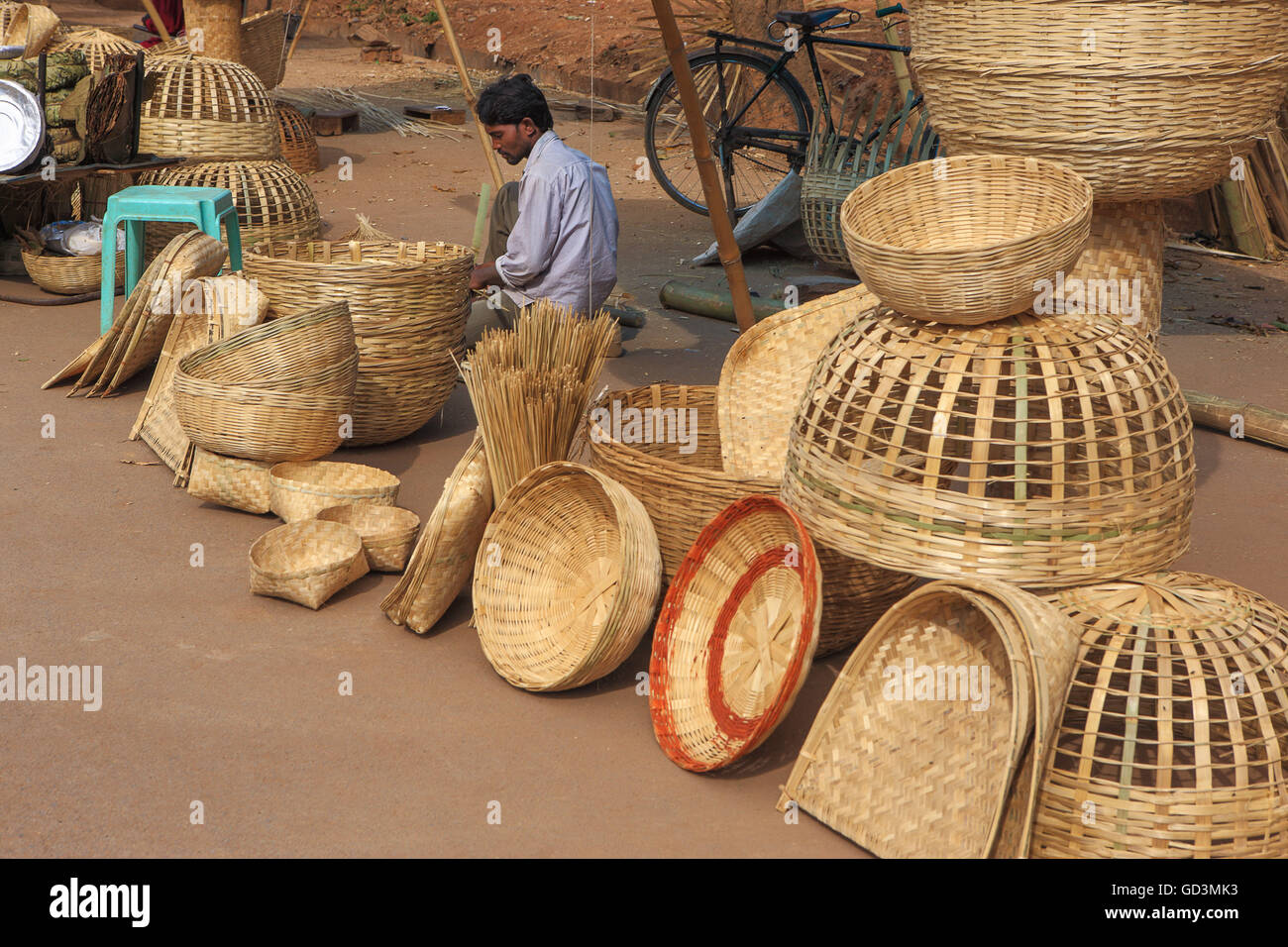 ********************************************
Shopping : Click on the following images to buy online
Shopping : Click on the above images to buy online
**************************************************************
Tamil Nadu :
The bamboo and cane crafts of Tamil Nadu predominantly carry the variations of house hold items and some items are made for home décor and other purposes.
The bamboo and cane crafts of Tamil Nadu include the usage of the fibres of cane or rattan and Tamil reed bamboo. These fibres are used largely for making furniture, bowls, baskets and other house hold items.
Tamil Nadu is a place where the raw materials for bamboo and cane crafts can be found in profusion. The dexterous artisans of this land are an added advantage to accelerate the crafts.
One of the major products that are made from bamboo and cane is basket. Apart from basketry the local artisans create items like dolls, toys, mats, trays, flower baskets, shopping bags, folding fans etc. with bamboo, cane, grasses, reeds and fibres. Contemporary craftsmen also make utility items like baskets and trays.
Another popular item of bamboo and cane crafts of Tamil Nadu include window screens made of bamboo slats and tied with plain or coloured string in designs all over northern India. These are named as 'chiks' by the local people.
The main centers of bamboo and cane crafts are to be found in Dharampuri, Salem, Coimbatore, South Arcot and Tiruchirapalli districts of Tamil Nadu.
Other centres that are widely known for manufacturing bamboo and cane items involve at Thanjavur and Arcot.
Toys and dolls are also produced from grass, bamboo and cane. This craft is mainly centered at Dharampuri, Salem, Coimbatore, South Arcot and Tiruchirapalli Districts.
Mat weaving is a distinct art form of bamboo and cane crafts of Tamil Nadu.
Apart from these, the craftsmen create fodder containers, fish baskets, trinket boxes, modhas (stools), chattais (mats) and grain-threshing trays for regular usage.
The bamboo and cane crafts of Tamil Nadu are getting foreground in the local market through various exhibitions and Indian trade scheme.
The government is planning to promote this craft which has a bright future by providing aids and encouraging the artisans to occupy the local as well as the market of the country.
Buy Cane & Bamboo Products Online on Amazon India
Buy Cane & Bamboo Baskets Online on Amazon India
Buy Cane & Bamboo Furniture Online on Amazon India
Manipur
The bamboo and cane crafts of Manipur have a huge variety that range from traditional from modern creations. The raw materials required for the bamboo and cane crafts of Manipur are amply found from the forest resources that are grown in Churachandpur, Jiribam, Tamenglong and Imphal districts.
Some of the bamboo and cane items that are hugely prepared in Manipur are sofa sets, Murhas, mats, basketry, tray, chair, table, flower vase, ashtray and other decorative and utility articles.
The screens of Manipur consist of beautiful room dividers stage and 'mandap' backdrops. They are delicately woven and crafted out of bamboo and cane.
Moreover, Manipur is also well known for its beautiful baskets created by the tribal people for their own use. Intricate patterns with dyed bamboo are worked on these baskets.
The basketry of Manipur has a special feature that includes bamboo fish traps, which are so exquisitely crafted as to be almost sculptural.
Another variety of baskets, the chengbon (a square body of checks and squares in black and white, and rest on four prominent legs and are used for storing clothes) have a domed lid made of bamboo.
Excellent reed mats and cushions are also woven in Manipur, locally known as 'kounaphak'. Another type of double-weave mat known as 'phak' is woven in the state. These as well as the mats and baskets are in much demand outside Manipur.
The bamboo and cane crafts of Manipur include making exclusive baskets. Among them baskets that are widely used in Manipur as well as other states are measuring baskets, Miruk, Filtering Baskets, Container Baskets, Conical Baskets etc.
In the remote areas of Manipur, long bamboo tubes hollowed out sufficiently, are used for containing drinking water. These are stored inside the house, often piling one upon another.
The tribal people of Manipur and the adjacent areas use a container basket called 'Rashakok'. This basket is finely woven in the open weave style with thin bamboo splits.
The womenfolk in the valley use a bowl-shaped fishing basket named as 'Long' to catch fish in shallow water. The body of 'Long' is woven with bamboo splits. Baskets woven in the pattern of diagonals filled in to the texture of the open hexagonal weave are represented as effigies of fowl in death rituals, which the people in the hills conduct in the memory of their forefathers.
Apart from the utilitarian items, the craftsmen create headgears and ornaments out of bamboo and cane splits. Tribal people use a headgear, woven with cane splits, which is made to fit neatly like a cap which is worn while performing tribal dance.
The bamboo and cane crafts of Manipur include making 'Khudangyai' or wristlet and 'Khubomyai' or anklet respectively. The anklets and wristlets, besides being a form of decorative ornament, serve as protective gear in battles, fights, etc.
Another popular craft made out of bamboo and cane is the basket-effigies that are used on the occasion of a "Feast of Merit" to inaugurate a newly-built house, and also in rituals performed to drive away evil spirits. Some of the tribal groups put up effigies made of bamboo that represent human skulls.
These are placed on the verandah of the house among the inhabitants of Manipur. The local people at the time of the Umanglai Haroaba (Festivities of the Sylvan Deities) place brass masks, representing the Umanglais inside baskets made of bamboo splits. The baskets with brass masks are worshipped as images of the Deities.
The bamboo and cane crafts of Manipur incorporate making musical instruments.
The Lambang tribals contrive cut tubes of a small variety of bamboo to make a flute-like-wind musical instrument called 'Puleh'. The Maring tribals use a similar musical instrument called 'Toutri' which is called 'Theibe' among the Koms.
The Thadou tribs of Manipur cut three tubes of different lengths from the same bamboo stem and the tubes are separately blown with the mouth to produce different musical notes.
Another musical instrument is 'Relru'. Many of the tribal groups configure fine bamboo splits or Paya to make an interesting musical instrument that is played with the mouth.
Another distinct style of the Bamboo and cane crafts of Manipur is the bamboo-umbrella or 'yenpak', worn or borne on the head to ward off heat and rain while going to work and even when working in the paddy-fields.
The types of 'Yenpak' varies from 'Yenkhrung,' 'Salaitep' and 'Yengoi'. Totems in the form of tall bamboo poles decorated with three to nine circular bamboo rings, draped with cloth cut in geometrical shapes, are a marked feature of a tribal society of Manipur.
These totems are known as Shattra. These exclusive totems are also used in rituals connected with "shifting of ponds, "shifting" of temples, etc., and in death ceremonies and "Phiroi"(first death anniversary), etc.
Still the combs offered to the Deities for rituals, ceremonies, etc are still made of bamboo, a distinct example of bamboo and cane craft of Manipur.
In the hills, some of the tribals groups still use bows and arrows made of bamboo. Cut bamboo pieces are used for making smoking pipes.
Tables, chairs, seats, etc made of cane are used profusely. Apart from these items certain toys such as Pichkari or toy water-pump, toy wind sails, etc. are also made of bamboo.
The bamboo and cane crafts of Manipur has an exclusive style and the items created range from utilitarian to stylish décor items from musical instruments to effigies. An array of variety is observed in the creation of the artisans of Manipur.
Bamboo and Cane crafts of Tripura :
Bamboo and cane crafts of Tripura stand as the icon for its elegant handicrafts with beautiful weaving and attractive designs. The styles are unique and are practiced by different tribes and communities belonging to the area.
The crafts spread all over the state with concentrations in the sub-divisions of Kailasahar, Dharmanagar, Khowai, Sadar, Sooamura and Belonia besides Agartala town, the capital of Tripura.
Bamboo and cane are used for making many items in Tripura, such as furniture, pencil holders, lamp shades, trays, stools, baskets, vases, hand fans, decorations fans, window and door screens, shopping bags, purses, hats, tablemats, mugs, and many other articles.
The people of Tripura are skilled in making exclusive crafts out of bamboo and cane as different part of the state masters in creating different crafts out of bamboo and cane.
Weaving the 'kula', vegetable baskets and 'dala' are created by the folkmen of western Tripura. The items are made in such a way that they are last for a long time.
The particular weaving of the Tripura craftsmen makes them tuff and strong. The artisans give evenness to cane and bamboo by splitting them vertically into very fine uniform strips and then cut to the preferred length by using simple tools.
The bamboo and cane crafts of Tripura are famous for the rare artistic skill of elegant baskets, small-framed mirrors, hair clips, powder cases, decorative trays and decorations are made.
'Dulla' is a commonly used fish basket while 'Pathee' is a rain shield. Small woven animals, 'moorahs' which is a low stool made of bamboo and split cane, cane ornaments, mats, bags, fruit-baskets, basketry, vases and many other items are made from bamboo and cane in Tripura.
The designs are intricate and exquisite that catches the fancy.
The State Government has set up The Craft Teacher's Institute (CTTI) which has done commendable work in this field of bamboo and cane crafts of Tripura.
The State Department of Industries runs a Design Extension Centre at Agartala and the All India Handicrafts Board had established a Bamboo and Cane Development Institute, which has taken up research in the chemical treatment of bamboo.
The institute also provides an advanced course of training in bamboo work, seasoning, preservation and craft design. A private registered society and several other units have taken up the production of popular handicraft items in the capital of Tripura with the specialisation in bamboo screens, lamp stands and table-mats.
Bamboo and cane craft of Tripura includes creating structures of houses, granaries, shops, workspaces or even large warehouses.
The bamboo and cane craft of Tripura is famous for creating bamboo screens made from split bamboo. They are so finely woven and delicately appliquéd with coloured bamboo chips that they look almost like ivory.
Bamboo matting is a booming industry in Tripura. An array of products such as fans, lampshades, handbags and various decorative items are made from converting bamboo matting.
The simplest item that is made out of bamboo mat is a wall-hanging with a picture painted on it in oil colours. Bamboo splints stiffen the ends of the hanging. Another decorative product made from waste strips of matting are flower sticks.
Bamboo table-mats are other most popular products. Some sets of mats have decorative oil paintings that are executed by the local artists.
Bamboo and cane craft of Tripura include tea cozy and tray. Other items such as semi-circular and circular fans, beautifully designed lampshades, handbags of various shapes and sizes etc are also made from bamboo matting. These generally have stiff sides with rigid construction.
In addition to products made from woven bamboo mats, several other products are made in Tripura which include turned bamboo vases and lamp stands, carved and shaped containers such as mugs and pencil holders as well as a host other novelty fabricated from shaped bamboo splints.
Bamboo and cane craft of Tripura puts emphasis on fabricating decorative products meant for sale in upcountry markets through various handicrafts emporia.
The exclusive craft has developed and flourished by achieving governmental support and education provided to the artisans on the pros and cons about the bamboo and cane craft and hence increased its demand in the entire market scenario.
Bamboo and Cane Crafts of Southern India :
Bamboo and cane products of Southern India are very common due to the abundant growth of bamboo plants in this portion of India.
The South Indian states of Andhra Pradesh, Karnataka, Tamil Nadu and Kerala possess expert artisans who are capable of crafting various kinds of cane and bamboo products. Mostly these items are meant for regular utility in households, though several such items are also used for home decor.
The popularity of the bamboo and cane crafts of this region is immense and has found favour even amongst innumerable tourists who visit Southern India.
Bamboo and Cane Crafts of Andhra Pradesh
The districts of Khammam, West Godavari, Kurnool, Mahabubanagar, East Godavari, Vishakhapatnam and Adilabad are the major centres of production of bamboo and cane crafts in Andhra Pradesh.
Prakasham, Srikakulam, Chittoor and Warangal boast of vast stretches of forests which comprise rich growth of bamboo plantations. Different types of bamboo and cane handicrafts are made in this state.
Bamboo and Cane Crafts of Karnataka
Coasters, wall hangings, mats, lamp shades and baskets are some of the several bamboo items manufactured in Karnataka.
Artisans carefully select the best quality of bamboo plants to create the artefacts. Plaited and coiled designs are adopted by the bamboo craftsmen while making the baskets.
Today, the markets of Karnataka are flooded with bamboo products which have encouraged the local artisans to take up bamboo crafting as lucrative job opportunities.
Bamboo and Cane Crafts of Tamil Nadu
Baskets, bowls, furniture, mats, ropes, shopping bags, toys and dolls and trays are among the many exclusive cane and bamboo crafts of Tamil Nadu.
Tiruchirapalli, Thanjavur, Salem, Coimbatore, South Arcot and Dharampuri are the various districts of this Indian state which specialise in the production of such items.
Utilitarian products, as well as cane and bamboo crafts of household d'cor are crafted here. Bamboo slats are used as window screens, which are locally termed as 'chiks'. Other items are fodder containers, fish baskets, trinket boxes, 'modhas' or stools.
Bamboo and Cane Crafts of Kerala
Various types of baskets, mats, bowls, teapots, tiffin boxes, chairs and bamboo shades are the many forms of bamboo crafts that are existent in Kerala. All these products are hand-made.
Irinjalakuda in Kerala is well-known for its beautifully painted bamboo mats. The mat paintings are the depiction of attractive and beautiful scenes, birds, animals, human as well as religious figures that carry the tradition of the state as well as India.
The paintings are done in diverse dimensions and eye-catching colours with a streak of finishing touch by way of beautiful bamboo reed frames both at the top and the bottom. These are extensively used as decorative items that suit any stylish interior.
The bamboo and cane crafts of Southern India are gaining foreground in the local market through various exhibitions and Indian trade scheme.
The government is planning to promote this craft which has a bright future by providing aids and encouraging the artisans to occupy the local as well as the other markets of the country.
Bamboo and Cane Crafts of Nagaland :
Bamboo and cane crafts of Nagaland have retained their popularity and utility even today, despite being an ancient traditional art.
Residents of Nagaland utilize bamboo and cane for a variety of purposes which include household items for daily use, construction and multiple other products.
There are no professional bamboo or cane weavers in Nagaland as every common man is capable of creating his own bamboo merchandise.
Bamboo products are so intrinsically attached to the lives of Naga tribes that is stated that they start their lives 'in a cradle of bamboo and end their lives in a coffin of bamboo'.
Bamboo and cane crafts of Nagaland is restricted to men. Naga women who carry beautifully woven bamboo baskets are held in high esteem in Nagaland.
These handicrafts are not only renowned in India, but have also won international admiration. The Khonoma village in Nagaland is particularly well known for their intricate weaves and designs that carry the tradition of bamboo and cane crafts of Nagaland.
The baskets of Khiamngan weavers in the Tuensang district are also known for their finesse and delicacy of work that gives it a lace-like appearance in creating cane baskets and containers.
Folklore of Bamboo and Cane Crafts of Nagaland
There exists an ancient story which connects the age-old tradition of basketry in Nagaland to the remote past. This account is based on an 'Ao' folk tribe tale.
According to Ao tribes there was once a magician named Changkichanglangba. During his lifetime he used to entertain people through his different magical tricks and miracles. Prior to his death, he had instructed his people to open his grave on the sixth day after his burial.
He had added that if they did as directed, they would discover some brand new objects. When the magician died and everyone opened his grave, they obtained various kinds of designs and motifs related to the art of basketry.
Impressed by the new patterns of the basketry work, the people started imitating those styles and introduced those very techniques while making their baskets. This craft was widely practised and passed onto future generations of the Nagas.
Cane Crafts of Nagaland
Cane Craft is used extensively by the Nagas to make coarse baskets, furniture, utensils and dress materials. They are expert craftsmen when it comes to making mugs, bowls, containers, haversacks, and mats, with colourful inscriptions upon them.
The haversacks are made of thick clothes, which are sewn by cane frames and embellished with shells and beads. Naga artisans also employ cane to make jewelleries like necklace, armlets, bangles, leg-guards and head bangles.
Cane neckbands and leggings (known as 'phipha' and worn by Ao and Angami Naga men) are dyed red and worn by Naga tribals, in combination with orchid stems and cowrie shells.
Konyak tribal men wear cane belts around their waists in about eight loops, throughout their lives. They absorb the body oils and consequently transform into golden yellow coloured accessories.
Cane chairs, tables and sofas are the other products quite popular among the natives. Other variations are cane helmets, hat frames, cane-rain proof hats etc. Mats woven of cane strings with fine texture have decorative value in the recent market.
Bamboo Craft products of Nagaland
Nagas utilize bamboo for manufacturing various types of products like baskets, mats, furniture, musical instruments, weapons, costumes and utensils.
Bamboo Baskets of Nagaland
Baskets are the most common products composed of bamboo. The 'Angami' tribe of the Nagas is proficient in the craft of basket weaving. Baskets used by Nagas are available in different designs, shapes and sizes, depending on the kind of purpose they serve.
All the Naga womenfolk carry a 'khopi' basket, irrespective of their ages. Khopi baskets consist of a footstool, with a jute belt and a leather strap for attaching it to their foreheads. Some baskets are devoid of the footrest and are called 'koshi'.
Generally, baskets of Nagaland fall into two distinct categories, the ones used for storage purposes in households and the others which are exclusively used for regular daily activities like carrying goods from one place to another, on the shoulders.
The residents of Nagaland use many kinds of baskets, each built uniquely and bearing a symbolic meaning. The type of basket also varies from tribe to tribe in this state. For instance, the baskets carried by Ao tribals are conical in shape, while those transported by Angami tribals are cylindrically shaped with its mouth comparatively wider than its base.
Conical baskets are termed as 'akhi' and 'akha', and are made from split of bamboo. They are interconnected in a technique similar to threads which are interwoven during weaving.
Cylindrical baskets are usually flat-bottomed, twill-patterned and very water-tight as they are woven quite tightly. Nagas use these products to strain the rice beer. 'Chang' women often use decorative baskets for carrying their thread while they knit.
'Konyak' baskets are ornamental baskets, with figures and hairs are also carried by Naga women. The Nagas use little repositories which are used for purposes like stashing an alive chicken into them for journeys, or carrying loads of rice grains or other crops from the fields.
Hexagonal baskets, with lids on top are known as 'japas' in the native tongue of the Nagas. There are certain types of baskets, woven in complicated designs, used as wine bottles. 'Mpua' is a kind of basket used by 'Zeme' Nagas for carrying paddy.
Domestic Bamboo Crafts of Nagaland
Splits of bamboo are developed into several forms of utensils like dishes, saucers, Angami Naga bamboo spoons, Chang bamboo mugs and hayforks termed as 'kedzu'. These are very advanced form of crafts, made by skilled artisans of Nagaland.
Each domestic item is created by cutting and processing bamboos in various manners. The Changs make attractive 'chungas' or drinking cups. These cups are sometimes designed with painted stylized floral patterns or with human figures done in relief, greatly enhancing the shape and the texture of the items.
'Lithuo' is a fishing tray made of bamboo that is used by the tribal people in Nagaland. Nagas prepare twilled bamboo mats out of finely split bamboo. Bamboo cradles, tables, chairs and sofas are utilized extensively in Nagaland.
Bamboo Weapons of Nagaland
Chang Naga cross-bow is made from a combination of bamboo, wood fibre and bone. This weapon can be called a replica of the ordinary bow and arrow, though shooting a bamboo cross bow is tougher as compared to the former mainly due to the thickness of the bamboo bow.
Bamboo shields are frequently used by the tribal as effective weapons and as protection from enemy attacks.
Bamboo Headgears of Nagaland
Ao tribesmen wear elaborately decorated ceremonial headgears which are conical. Some of the natives also prefer wearing hats made of cane strips.
These hats are of two layers. The inner layer defines its structure and the external layer flaunts the adornments like yellow or black strips, boar tusks or hornbill feathers.
Bamboo Musical Instruments of Nagaland
Nagas are passionate about music and produce all kinds of music with the aide of many instruments, which are pleasant to the ears. Flutes, trumpets, mouth organs and the cup violin are the multiple musical equipments manufactured by the Nagas. The natives of Nagaland also make harps.
Bamboo Costume Accessories of Nagaland
Beautiful, little combs are manufactured by Naga men. They are meant to be presented as gifts to the Naga girls.
Bamboo for Construction Purposes in Nagaland
Naga men use bamboo for constructing houses and also the floors of houses.
The bamboo and cane crafts of Nagaland are an inseparable part of the tradition and culture of the region.
As the bamboo and cane crafts have absorbed a major part of the tradition and established the craft as a hallmark of the consummate skill, expertise, talent and creativity of the tribal craftsmen.
Buy Cane & Bamboo Products Online on Amazon India
Buy Cane & Bamboo Baskets Online on Amazon India
Buy Cane & Bamboo Furniture Online on Amazon India