ॐ श्री गुरुभ्यो नमः ॐ श्री शिवानन्दाय नमः ॐ श्री चिदानन्दाय नमः ॐ श्री दुर्गायै नमः
Source of all Images in this Blog-post : Google Images : 'Google Image Search' will reveal the multiple sources of every single image shared in this Blog. For more details, kindly see 'Disclaimer'
The Dargah of Saint Khwaja Moinuddin Chishti ( Gharib Nawaz : Benefactor of the Poor), commonly known as Ajmer Sharief Dargah or simply Ajmer Sharief, is an international Waqf, an Islamic Mortmain , managed by the Government of India.
Ajmer Sharif Dargah consists of several white marble buildings arranged around two courtyards, including a massive gate donated by the Nizam of Hyderabad.
The Akbari Mosque, inside the Dargah was built by the Mughal Emperor Shah Jahan. This Mosque contains the tomb of the Saint.
The great Mughal Emperor Akbar and his queen, used to come here by foot on pilgrimage, from Agra every year, in observance of a vow when they prayed for a son.
A YouTube Video on Ajmer Sharif : https://www.youtube.com/watch?v=RIpsiEAAFb0
There is an old saying, that people who visit Ajmer Sharif and pray with pure faith and loyalty at his Dargah, will be eternally liberated from the miseries of this world.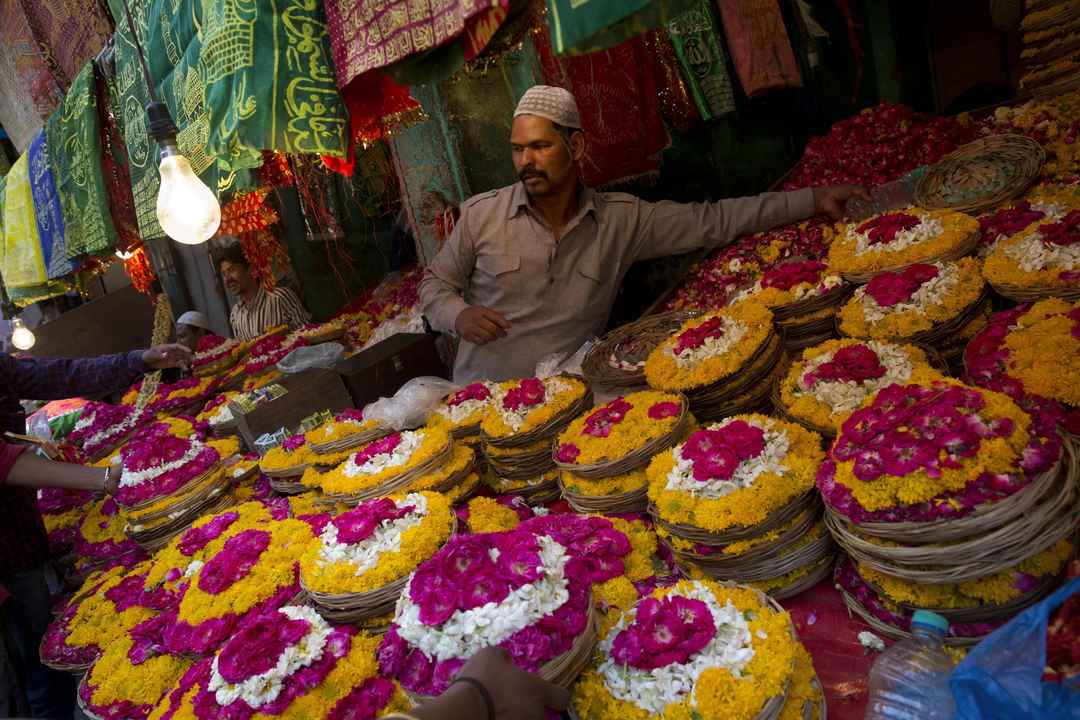 Devotees from all Faiths in India visit this Dargah with utmost devotion.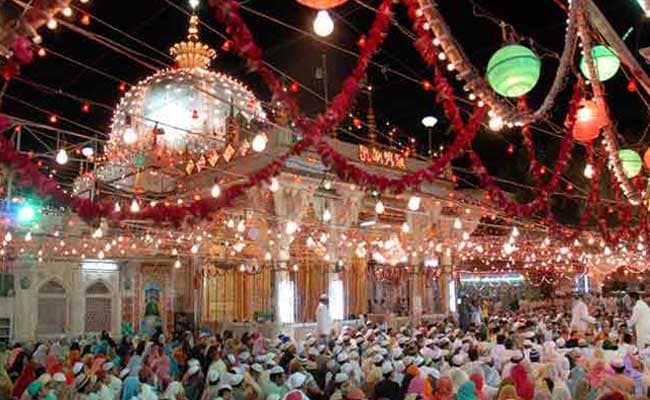 More information on Ajmer Sharif Dargah of Rajasthan in Northern India, with web-links to the sources of the following awe-inspiring, sacred images of Saint Khwaja Moinuddin Chishthi's Dargah, will follow soon.
Stay tuned, & please don't miss the joy of exploring the countless, marvelous Holy Temples, Shrines, Churches, Gurudwaras, Mazjids, Dargaas, Monastries and Fire-Temples (dar-e mehr ) of different Religions, of Secular India, at least virtually first, to begin with.
India, The Motherland of Sanathana Dharma / सनातन धर्म / Universal Religion is truly a mystery, an enigma for every single visitor from around the globe.
The more we dive into Indian culture, Indian heritage, Indian spirituality, Indian secularism, the more firm & more solid becomes our inner realization, that 'The Great God Almighty' is truly beginningless, endless with unfathomable, unexplorable, unimaginable, infinite glory.
And the enlightened ancients of this most ancient oriental civilization firmly believed, that at the root of this 'Infinity' and 'Infinite Names', 'He', 'She', or 'It' or 'The Ultimate Reality' is Just One & One Alone.