ॐ श्री गुरुभ्यो नमः ॐ श्री शिवानन्दाय नमः ॐ श्री चिदानन्दाय नमःॐ श्री दुर्गायै नमः
Source of all Images in this Blog-post : Google Images : 'Google Image Search' will reveal the multiple sources of every single image shared here. For more details, kindly see 'Disclaimer'
Once known as Utkala, which means the land of excellence in art, Odisha is a treasure trove of exquisite handicrafts and traditional arts & crafts, a rich legacy of an aesthetically advanced ancient culture.
Evolved slowly and gradually through generations of disciplined efforts, hanicrafts of Odisha have retained their beautiful traditional values along with the freshness and unique charm of their own.
All the artifacts are a lovely blend of beauty and utility. Dedicated labour of the talented artisans scattered all over the state has made Odisha a fabulous market of souvenirs and mementoes.
Odisha offers a striking selection of decorative and utilitarian arts and crafts. Applique embroidery is one such crafts, which has beauty & utility both.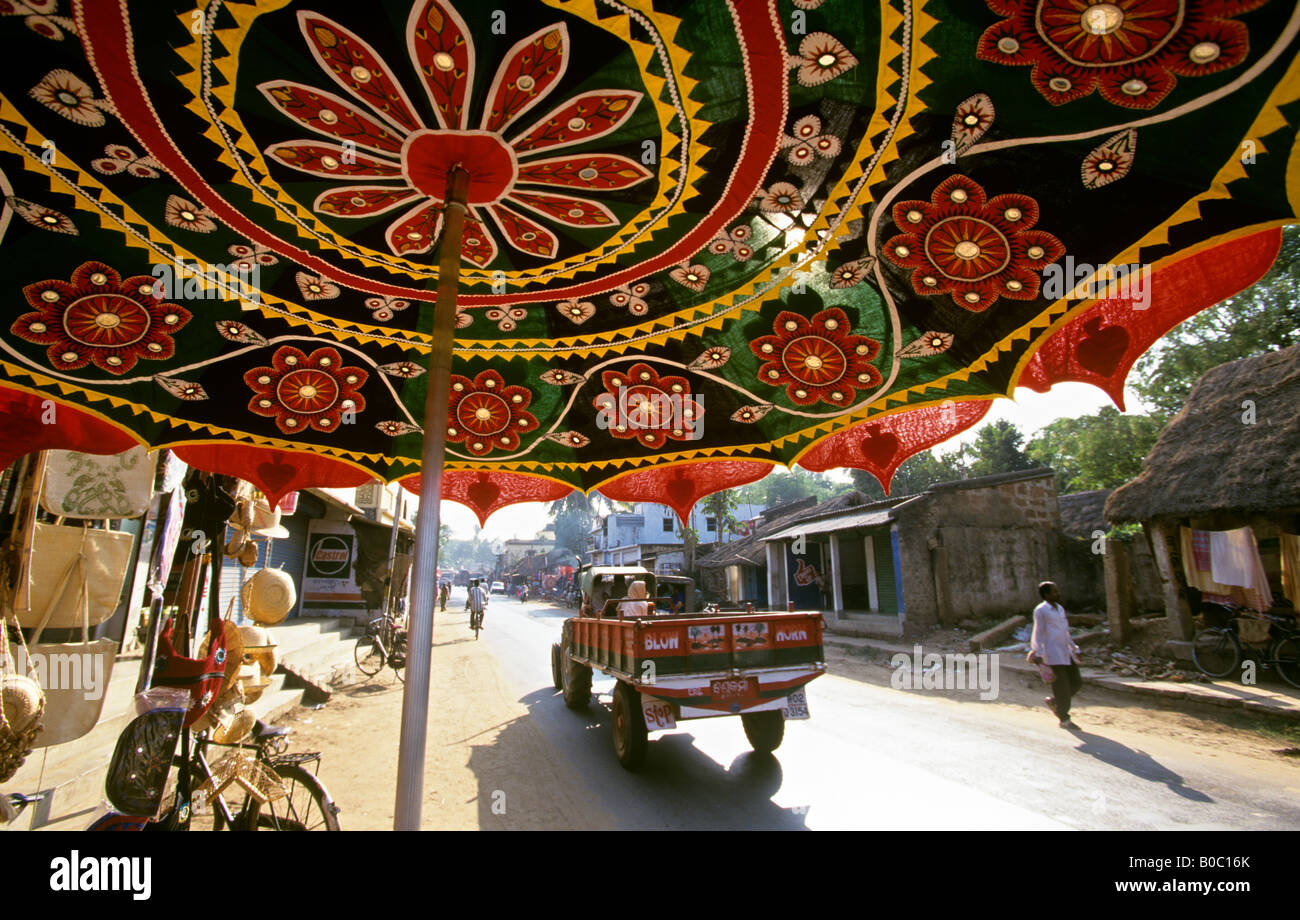 Appliqué work originated in Odisha as a temple art. Coloured cloth, after being cut and shaped into the forms of birds, animals, flowers, leaves, and other decorative motifs is stitched onto a cloth piece designed as a wall hanging, canopy, garden or beach umbrella, lamp shade, cushion cover and other utility items.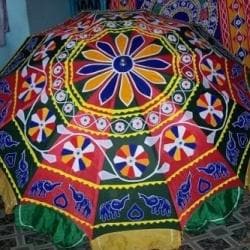 Tiny mirrors in a whole range of geometrical shapes and designs are then encapsulated by thread embroidery to create a striking work of captivating art-piece.
Though the craft of applique work is not unknown in other parts of India, it is in Odisha and especially in Pipli(20 kms from Bhubaneswar and 40 kms from Puri) that the craft has a living and active tradition that has continued for centuries.
As with many other handicrafts of Odisha, the roots of the applique art-form is intertwined with the rituals and traditions of Lord Jagannath, the presiding deity of the Puri Jagannath Temple.