ॐ श्री गुरुभ्यो नमः ॐ श्री शिवानन्दाय नमः ॐ श्री चिदानन्दाय नमः ॐ श्री दुर्गायै नमः
Source of all Images in this Blog-post : Google Images : 'Google Image Search' will reveal the multiple sources of every single image shared in this Blog. For more details, kindly see 'Disclaimer'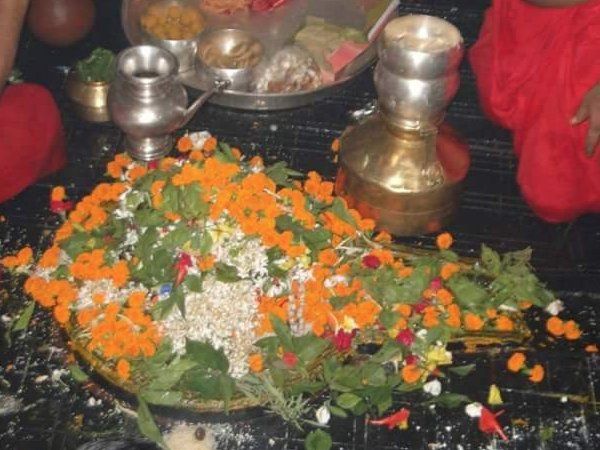 Vaidyanatha Jyotirlinga Temple, also known as Baba Baidyanath Dham is one of the twelve Jyotirlingas, the most sacred abodes of Hindu God Shiva in India.
It is located in Deoghar in the indian state of Jharkhand. It is a temple complex consisting of the main temple of Baba Baidyanath, where the Jyotirlinga is installed, and 21 other temples.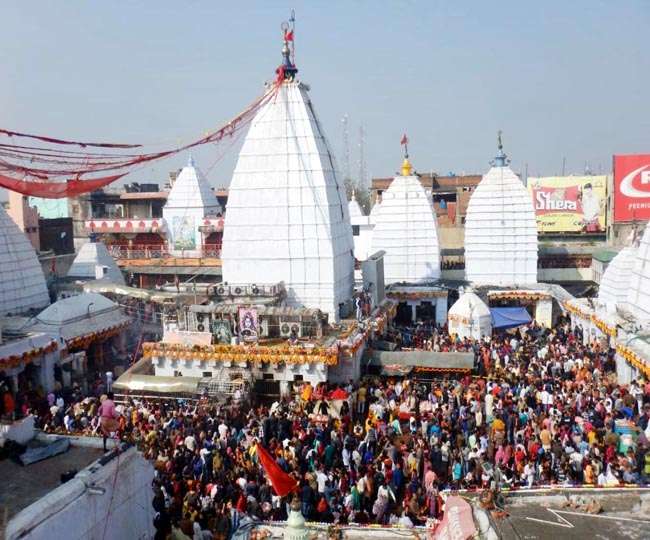 According to Hindu beliefs, the demon king Ravana worshipped Shiva at the current site of the temple to get the boons that he later used to wreak havoc in the world.
Ravana offered his ten heads one after another to Shiva as a sacrifice. Pleased with this, Shiva descended to cure Ravana who was injured.
As he acted as a doctor here, he is referred to as Vaidhya (Doctor), the aspect of Shiva, the temple derives its name from.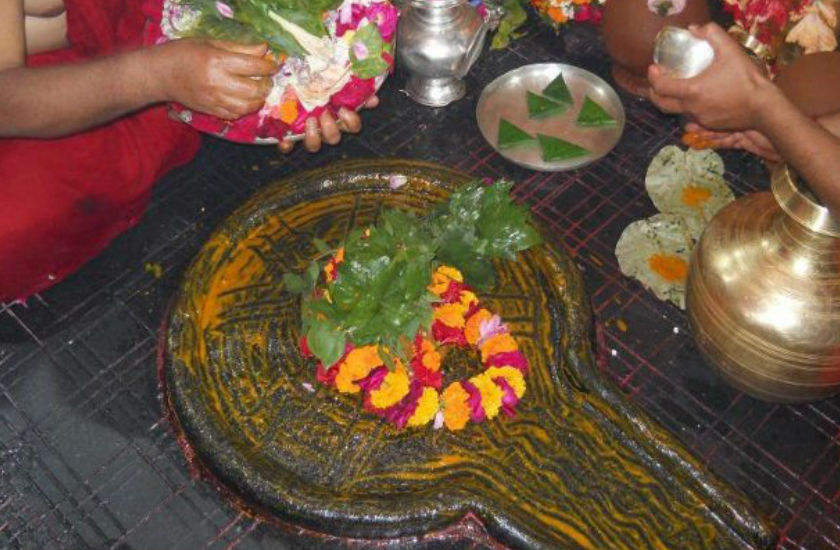 Millions of pilgrims gather holy water from River Ganga and carry it across hundreds of miles to dispense as offerings in Baidyanath Temple in Jharkhand.
Location of Baidyanath Jyotirlinga :
According to ancient Hindu scriptures Baidyantham is in 'Chidabhoomi', which is the ancient name for Deoghar. In Dwadasha Jyothirlinga Stotram, Adi Sankaracharya has soulfully praised Vaidyanath Jyothirlinga.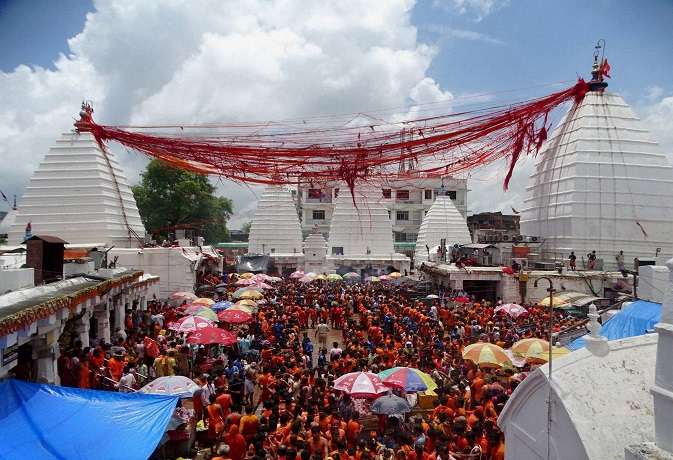 The three temples claiming their shrines as real Jyotirlinga of Vaidyanath are
Baidyanath temple at Deoghar, Jharkhand,
Vaidyanath temple at Parli, Maharashtra and
Baijnath temple at Baijnath, Himachal Pradesh
It is believed that, Shiva first manifested himself as a Jyotirlinga on the night of the Aridra Nakshatra, thus the special reverence for the Jyotirlinga. The same shrine of Vaidyanath is considered as one of 51 Shakti Peethas too, where the heart of Sati /Parvathi fell.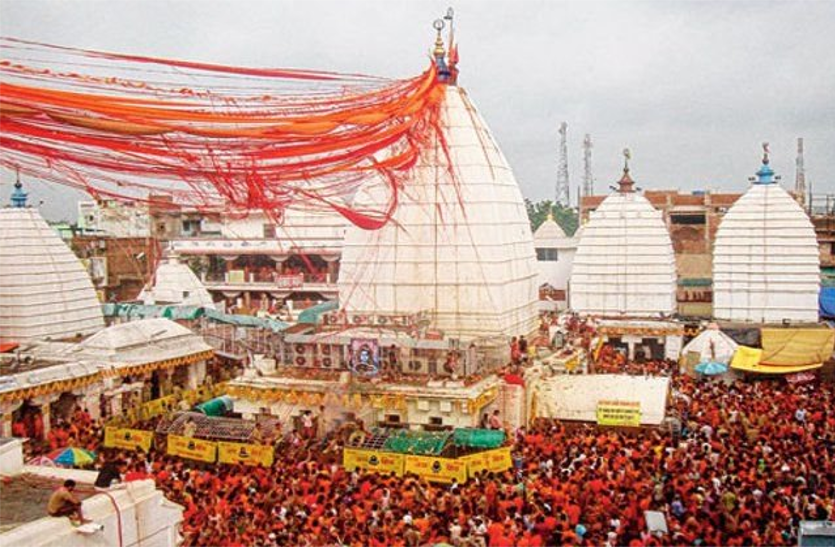 JyotirLinga :
As per Shiv Mahapuran, once Brahma (the Hindu God of creation) and Vishnu (the Hindu God of preservation) had an argument in terms of supremacy of creation. To test them, Shiva pierced the three worlds as a huge endless pillar of light, the Jyotirlinga.
Vishnu and Brahma split their ways to downwards and upwards respectively to find the end of the light in either direction.
Brahma lied that he found out the end, while Vishnu conceded his defeat. Shiva appeared as the second pillar of light and cursed Brahma that he would have no place in ceremonies while Vishnu would be worshipped till the end of eternity.
The Jyotirlinga is the supreme partless reality, out of which Shiva partly appears. The Jyothirlinga shrines, thus are places where Shiva appeared as a fiery column of light.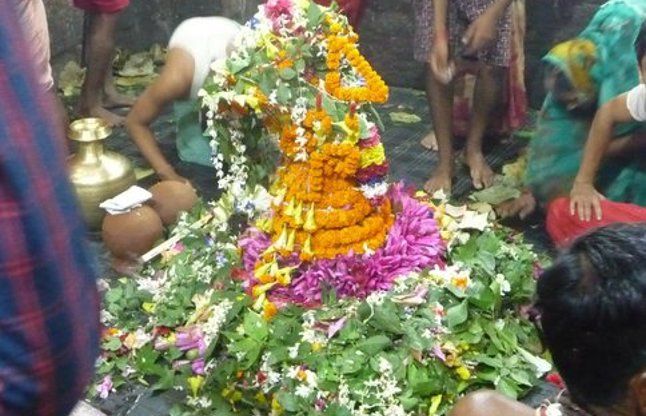 Originally there were believed to be 64 Jyothirlingas while 12 of them are considered to be very auspicious and holy. Each of the twelve Jyothirlinga sites take the name of the presiding deity – each considered a different manifestation of Lord Shiva.
At all these sites, the primary image is a Lingam representing the beginningless and endless Stambha pillar, symbolizing the infinite nature of Shiva.
The twelve Jyothirlingas of India are Somnath in Gujarat, Mallikarjuna at Srisailam in Andhra Pradesh, Mahakaleswar at Ujjain in Madhya Pradesh, Omkareshwar in Madhya Pradesh, Kedarnath in Uttarakhand, Bhimashankar in Maharashtra, Viswanath at Varanasi in Uttar Pradesh, Triambakeshwar in Maharashtra, Vaidyanath Jyotirlinga at Parli, Maharashtra, Baidyanath at Deoghar in Jharkhand, Nageswar at Dwarka in Gujarat, Ramanatha Swamy at Rameswaram in Tamil Nadu and Ghushmeshwar at Maharashtra.
Shravana Mela (Religious Fair) and Yatra :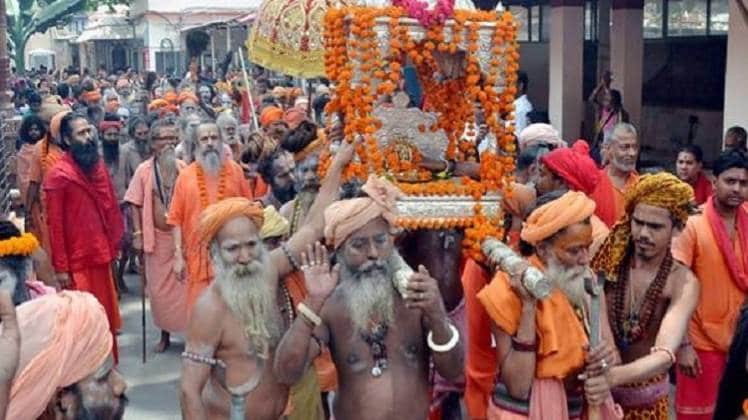 Enjoy a Stream of YouTube Videos on Baidyanath Dham Shravani Mela
Millions of pilgrims visit this shrine every year. It is famous for the Mela of Shraavana, a month of the Hindu calendar between July and August.
About 8 to 10 million devotees visit the place from various parts of India and offer holy water of Ganges to the deity collected from Sultanganj, which is almost 108 km from Deoghar and Baidyanath.
One will find large crowds walking several miles all the way carrying Ganges water. An unbroken line of people in saffron-dyed clothes stretches over the full 108 km during this holy month.
Read more about this JyotirLinga temple on its Wikipedia page by clicking here