ॐ श्री गुरुभ्यो नमः ॐ श्री शिवानन्दाय नमः ॐ श्री चिदानन्दाय नमःॐ श्री दुर्गायै नमः
Source of all Images in this Blog-post : Google Images : 'Google Image Search' will reveal the multiple sources of every single image shared here. For more details, kindly see 'Disclaimer'
Swami Vishnudevananda was the founder of Sivananda Yoga Vedanta Centres & Ashrams around the globe.
Vishnudevananda Saraswati (1927 – 1993) was a direct disciple of Gurudev Swami Sivananda Saraswati, of The Divine Life Society, Rishikesh , and founder of the International Sivananda Yoga Vedanta Centres and Ashrams.
He established the Sivananda Yoga Teachers' Training Course, one of the first Yoga teacher training programs in the West.
His books The Complete Illustrated Book of Yoga (1959) and Meditation and Mantras (1978) established him as an authority on Hatha Yoga and Raja Yoga.
The International Sivananda Yoga Vedanta Centres is a non-profit organization, named after Swami Sivananda and founded by Swami Vishnu-devananda.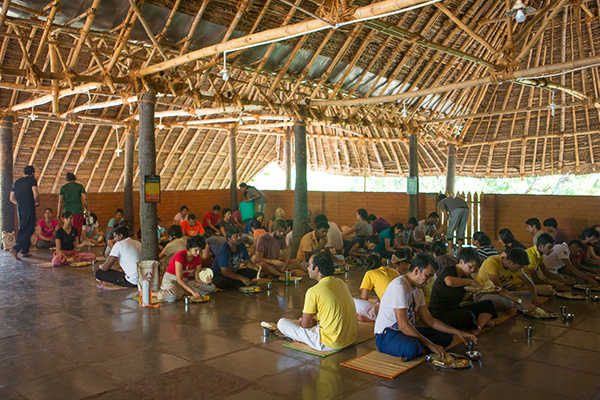 Its purpose is to propagate the teachings of Yoga and Vedanta as a means of achieving physical, mental and spiritual well being and Self-Realization.
Gurudev Swami Sivananda Saraswathi's books are bound to transform even atheists, agnostics and absolute non-believers.
Here are a few books of Gurudev, presented right underneath, for the readers to purchase, explore and assimilate. Every single sentence of Gurudev is bound to get indelibly impressed on any reader's mind
Have a look here at Amazon India, with the books of Swami Sivananda Saraswathi, listed for purchase
Explore Amazon USA to purchase Swami Sivananda's soul-elevating spiritual books, by clicking here
Click here to buy Swami Sivananda's life-transforming books, listed on Amazon Germany
The style of Yoga taught in these Centres and Ashrams is referred to as Sivananda Yoga. It is a non-proprietary form of Hatha Yoga.
Teachers are all graduates of the Sivananda Yoga Teacher Training Course, which is an intensive month-long immersion course.
Classes emphasize proper breathing (Pranayama), exercise (Asanas), relaxation (Shavasana), diet (Vegetarian) and positive thinking and meditation (Vedanta and Dhyana).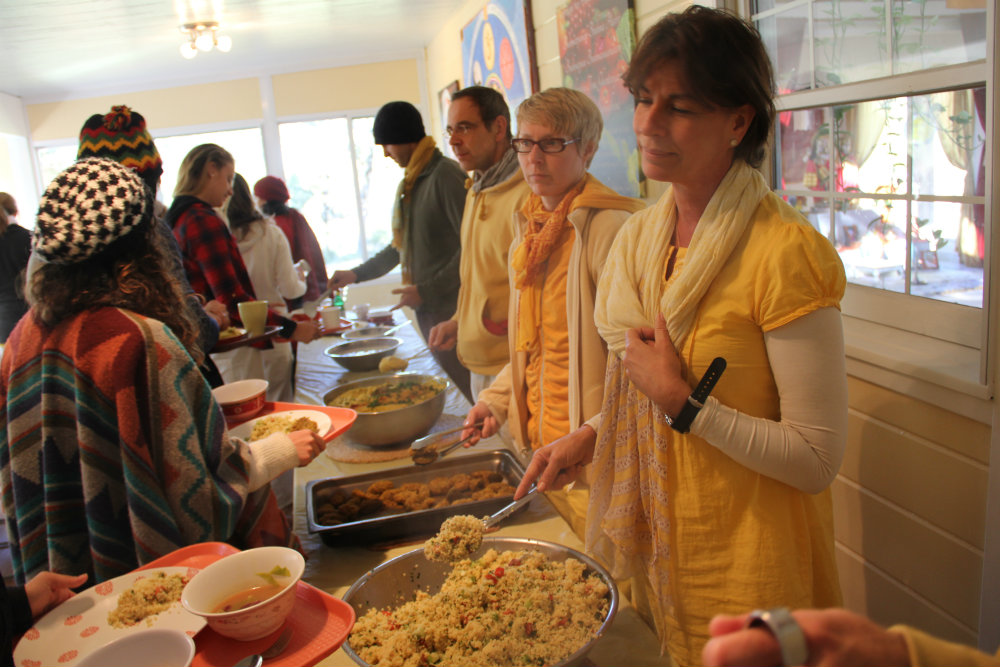 The mission of this Institution is to spread peace, health and joy through the practise of Yoga.
All are welcome to these Ashrams and Centres, to learn not only about how Yoga can help maintain a healthy body, but also how Indian Yogic philosophy, applied in daily life, can help maintain an extremely peaceful mind and spirit.
In 1957, Swami Vishnudevananda on instructions from his Spiritual Guru, Swami Sivananda Saraswathi of Rishikesh, came to the West, to bring the teachings of Indian Yoga to the West.
He established the first Sivananda Yoga Vedanta Centre in Montreal, Canada, in 1959 and to date there are close to 60 Sivananda Locations (Ashrams, Yoga Centres and Affiliated Centres) around the globe.
Over 26,000 teachers have been trained so far in this Institution.
The Sivananda Yoga Vedanta Ashrams and Centres are recognized worldwide, for teaching Yoga very authentically, preserving its purity and tradition, dating back several thousand years of India's Spiritual History.
Have a look here at Amazon India, with the books of Swami Sivananda Saraswathi, listed for purchase
Explore Amazon USA to purchase Swami Sivananda's soul-elevating spiritual books, by clicking here
Click here to buy Swami Sivananda's life-transforming books, listed on Amazon Germany