ॐ श्री गुरुभ्यो नमः ॐ श्री शिवानन्दाय नमः ॐ श्री चिदानन्दाय नमःॐ श्री दुर्गायै नमः
Source of all Images in this Blog-post : Google Images : 'Google Image Search' will reveal the multiple sources of every single image shared here. For more details, kindly see 'Disclaimer'
Sanchi is a Buddhist complex, famous for its Great Stupa, on a hilltop at Sanchi Town in Raisen District of the State of Madhya Pradesh in India. It is located 46 kilometres north-east of Bhopal – state capital of Madhya Pradesh.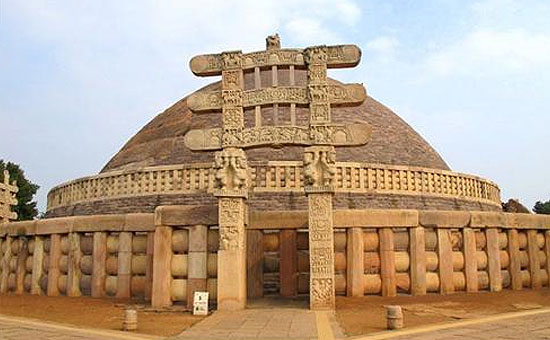 The Great Stupa at Sanchi is one of the oldest stone structures in India, and an important monument of ancient Indian Architecture.
The Stupa was originally commissioned by the Mauryan Emperor Ashoka in the 3rd century BCE. Its nucleus was a simple hemispherical brick structure built over the relics of Lord Buddha.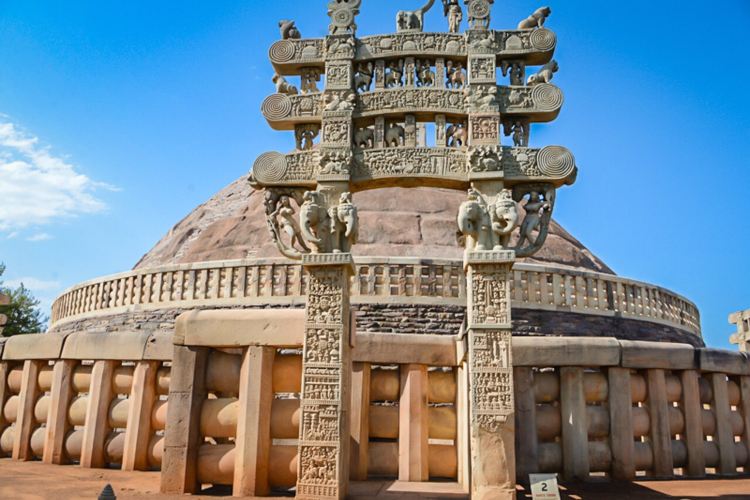 It was crowned by the Chhatri – a parasol-like structure – symbolising high rank, which was intended for honouring and sheltering the relics.
The original construction work of this stupa was overseen by Mauryan Emperor Ashoka, whose wife Devi was the daughter of a merchant of the nearby Vidisha. Sanchi was also her birthplace as well as the venue of her wedding with Ashoka.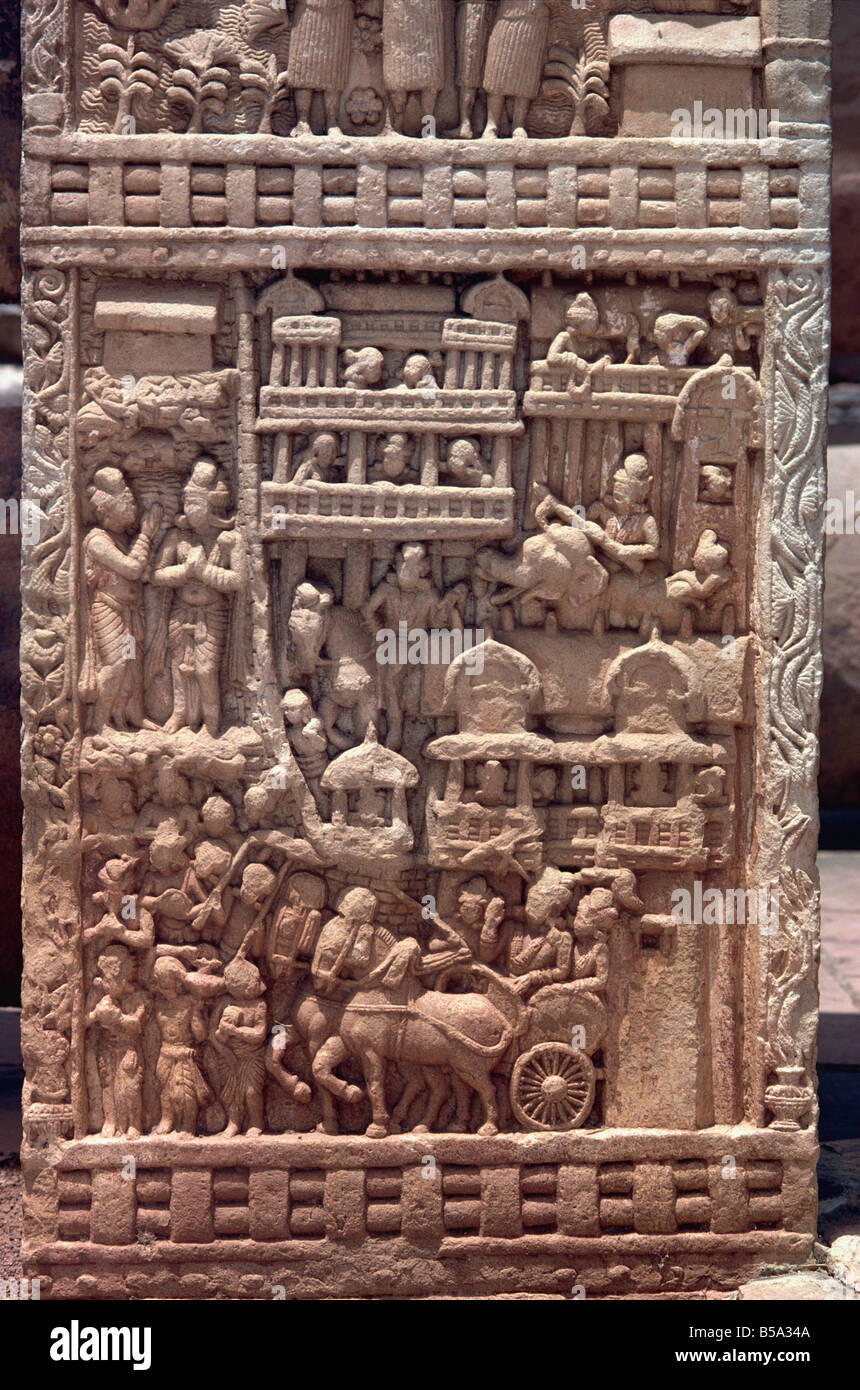 In the 1st century BCE, four elaborately carved Toranas (Ornamental Gateways) and a balustrade encircling the entire structure were added.
The Sanchi Stupa built during the Mauryan period was made of bricks. The composite flourished until the 11th century.
Sanchi is the center of a region with a number of Stupas, all within a few miles of Sanchi.
This includes Satdhara 9 km to the west of Sanchi (40 Stupas, the Relics of Sariputra and Mahamoggallana, now enshrined in the new Vihara, were unearthed there).
Then there is Bhojpur also known as Morel Khurd (a fortified hilltop with 60 stupas) and Andher, 11 km and 17 km respectively south east of Sanchi, as well as Sonari (10 km south west of Sanchi).
Further south, about 100 km away, is Saru Maru. Bharhut is 300 km to the north east.
Sanchi Stupa is depicted on the reverse side of the Indian currency note of Rs 200 to signify its importance to India's cultural heritage.
Ashoka Pillar :
A pillar of finely polished sandstone, one of the Pillars of Ashoka, was also erected on the side of the main Torana gateway. The bottom part of the pillar still stands erect. The upper parts of the pillar are at the nearby Sanchi Archaeological Museum.
Jataka Tales of Buddhism :
Various Jatakas tales are illustrated on the walls. These are Buddhist moral tales relating edifying events of the former lives of Gautama Buddha.
Among the Jatakas that have been depicted are the Syama Jataka, the Vessantara Jataka and the Mahakapi Jataka.