ॐ श्री गुरुभ्यो नमः ॐ श्री शिवानन्दाय नमः ॐ श्री चिदानन्दाय नमःॐ श्री दुर्गायै नमः
Source of all Images in this Blog-post : Google Images : 'Google Image Search' will reveal the multiple sources of every single image shared here. For more details, kindly see 'Disclaimer'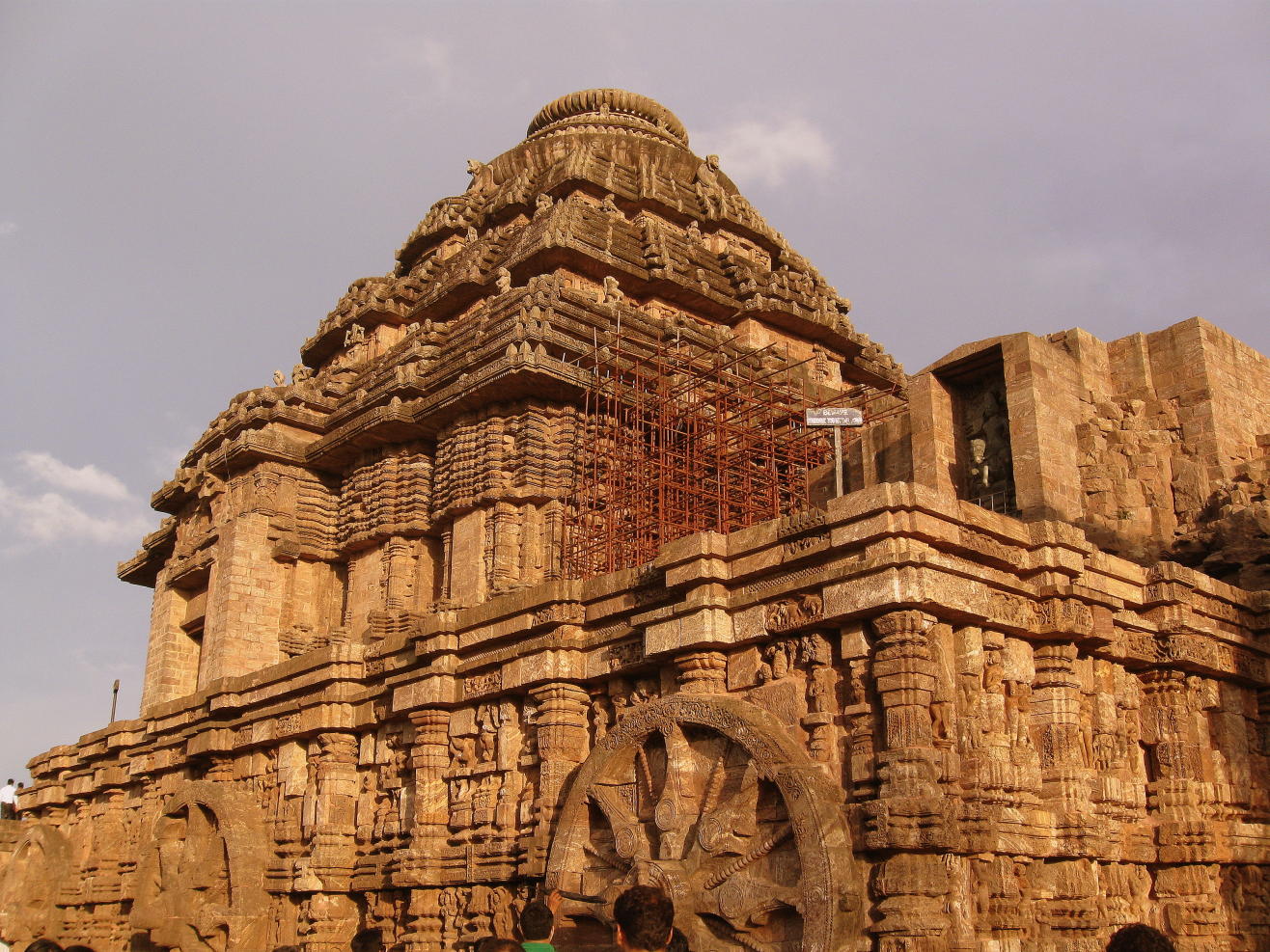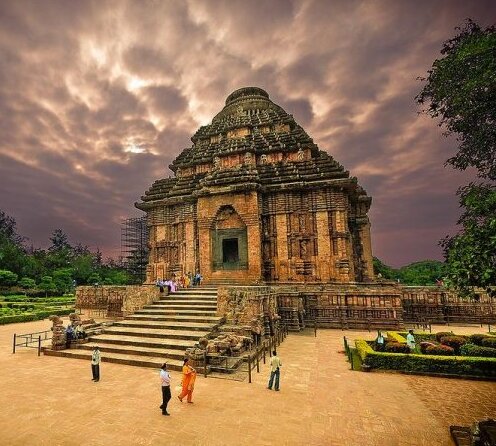 Konark Sun Temple is a 13th-century (year 1250) Sun temple at Konark about 35 kilometres (22 mi) northeast from Puri on the coastline of Odisha, India.
The temple is attributed to king Narasimhadeva I of the Eastern Ganga dynasty about 1250 CE.
Dedicated to the Hindu Sun God Surya, what remains of the temple complex has the appearance of a 100-foot high chariot with immense wheels and horses, all carved from stone.
Once over 200 feet high, much of the temple is now in ruins, in particular the large Shikara tower over the sanctuary. At one time this rose much higher than the Mandapa that remains.
The structures and elements that have survived the onslaught of time are renowned for their intricate artwork, iconography, and themes, including erotic Kama and Mithuna scenes.
Also called the Surya Devalaya, it is a classic illustration of the Odisha style of Architecture or Kalinga architecture. Read more about Konark Sun Temple on its Wikipedia Page
The magnificent Sun Temple at Konark is the culmination of Odisha temple architecture, and one of the most stunning monuments of religious architecture in the world.
Built by the King Narasimhadeva in the thirteenth century, the entire temple was designed in the shape of a colossal chariot with seven horses and twentyfour wheels , carrying the sun god, Surya, across the heavens.
Surya has been a popular deity in India since the Vedic period. Read more about Konark Sun Temple on its Official Website
Sculptures abound in Orissa's Konark Temple, built in the 13th century to commemorate Surya the Sun God. However, the temple itself is actually a giant sculpture of the Sun God riding his chariot and is deemed a UNESCO World Heritage Site because of the unfathomable intricacy of the carvings.
From the gigantic chariot wheels to the detailed depictions of every aspect of life in Orissa at the time, the Konark Temple is unparall in its architecture anywhere in the world.
Konark dance festival of Odisha