ॐ श्री गुरुभ्यो नमः ॐ श्री शिवानन्दाय नमः ॐ श्री चिदानन्दाय नमःॐ श्री दुर्गायै नमः
Source of all Images in this Blog-post : Google Images : 'Google Image Search' will reveal the multiple sources of every single image shared here. For more details, kindly see 'Disclaimer'
Located on the banks of the river Varaha in Vishakhapatnam district of AP, is a small village called Etikoppaka. Made in the Etikoppaka region of Andhra Pradesh, these toys are made with lacquer color and are traditionally known as Etikoppaka toys or Etikoppaka Bommalu.
The village is very famous for its toys made of wood. The toys are also called as lacquer toys because of application of lacquer coating.
The village has a glorious history where the local jamindars started recognizing the possibility of making splendid and attractive toys much before independence. These are well known for canon toys, lord Ganesha form and bullock etc.
The toys are made out of wood and are coloured with natural dyes derived from seeds, lacquer, bark, roots and leaves.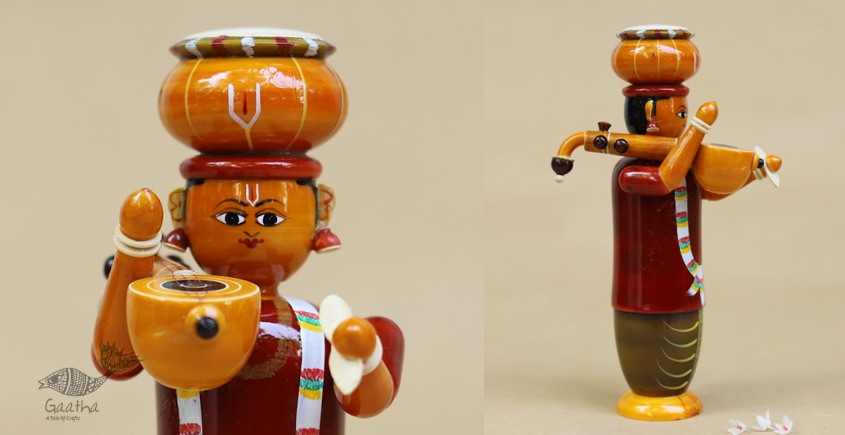 The wood used to make the toys is soft in nature and the art of toy making is also known as Turned wood Lacquer craft. While making the Etikoppaka toys, lac, a colourless resinous secretion of numerous insects, is used.
The already prepared vegetable dyes are further mixed to the lac, during the process of oxidation. After this process, the end product obtained is rich and colored lacquer. The lac dye is used for decorating the Etikoppaka toys, which are exported all over the world.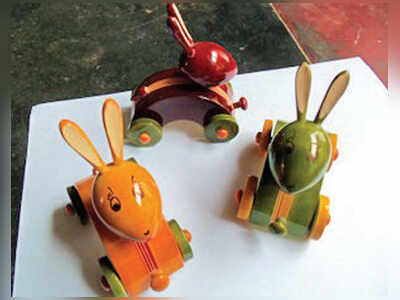 Online Shopping
Visit Lepakshi Emporium of Andhra Pradesh Government to buy Etikoppaka Toys Online & Offline
Click on the images below to buy online