ॐ श्री गणाधिपतये नमः
Source of all Images in this Blog-post : Google Images : 'Google Image Search' will reveal the multiple sources of every single image shared in this Blog. For more details, kindly see 'Disclaimer'
Official Website of Lepakshi Handicrafts Emporium
History of Lepakshi Emporium :
An enterprise of Andhra Pradesh Government, Lepakshi Emporium was set up in the year 1982 for the promotion, development and marketing of handicrafts of Andhra Pradesh besides implementing schemes for the welfare of artisans.
Brand Lepakshi has in fact become synonymous with Brand Andhra Pradesh and represents the cultural and artistic heritage of the state.
True to its vision, Lepakshi has been at the forefront of promoting arts and crafts through its retail showrooms and expos all over, thereby earning a distinct identity for the brand.
Intricate designs, amazing carvings, unparalleled finish and one of its kind attractive handicrafts, Lepakshi is the brand that one can identify as the much-cherished destination of arts and crafts hand-made by the skilled artisans of Andhra Pradesh.
For more than three decades, Lepakshi has endeared itself to lovers of art and crafts and has introduced varied art forms of AP to the world and created a market for the products, that has economically benefited the artisans and craftsmen who are involved in creating exclusive masterpieces of the art.
Musical instruments, paintings, jewellery, depictions of our Puranas, Lepakshi is the place that appeals soulfully to your inner senses with novel pieces of art.
Quality Handlooms, bags, delightful sarees and a host of other household items, thy destination is Lepakshi Handicrafts Emporium.
Showcasing a range of art forms, right from Kondapalli Toys to wood carvings, Kalamkari paintings, Sandalwood products and Bobbili Veena and several other craft traditions, Lepakshi has highlighted the cultural milieu of Andhra Pradesh.
About Lepakshi Emporium :
Lepakshi Handicrafts, an Andhra Pradesh Government Undertaking is a treasure-trove of a fascinating range of art forms and traditional crafts, each unique in style, concept, theme, form and expression.
These crafts and arts display innate flexibility and durability without exception, and maintain an enriching and endearing freshness.
Endowed with rich forests, Andhra Pradesh is a rich resource for woodcarvings, practiced in many parts of the State. In addition to carving idols and mythological forms, the art has also adapted itself to creating utility items.
The intricate depiction of gods and goddesses through various art forms and the liveliness of the art is a hallmark of Lepakshi.
Kalamkari, Udayagiri, Kondappali, brassware, red sander idols, Lepakshi is one stop destination where right from trinkets to large life-sized idols, one can witness the fine splendour of the rich artisans and craftsmen from Andhra Pradesh.
Objective of Lepakshi :
The main objective of Lepakshi is to develop and promote handicrafts, support marketing of handicraft, establish showrooms, organize exhibitions and take up wide publicity of Handicrafts and welfare activities for the benefit of the artisans.
The promotion and development activities of Lepakshi include working with artisans for upgrading their skills, increasing production base and revival of languishing crafts and organize technical workshops to provide design and technological inputs to the artisans.
There is extensive marketing undertaken through 'Lepakshi' Retail Showrooms, Craft Bazaars, Exhibitions, Craft Melas and EXPOs, participation in domestic & international trade fairs as well as opening of new sales outlets etc.
There are reciprocal arrangements with other State Handicrafts Development Corporations. This has made the products of Lepakshi highly popular and there is an impressive customer patronage and demand for them.
The brand has been leveraging these unique strengths and is poised to deliver more value for the arts and crafts of Andhra Pradesh, and has been working in tandem with the government in realizing the potential for these products.
The promotion & development initiatives include training of artisans for upgrading their skills, increasing production base and revival of languishing crafts as well as providing infrastructural facilities in the form of tool, machinery& design inputs to the artisans.
Lepakshi also organizes design and technical workshops to provide design and technological inputs to the artisans and takes up publicity through Electronic and Print Media, Brochures, Hoardings, Ad. Films, Website, etc.
Lepakshi is utilizing various arenas in the domain of technology to bring more mileage to the brand and making it more appealing to the users and customers in a digital era by adopting new platforms in showcasing and also selling its impressive product line-up.
Handicrafts and Ethnic Textiles :
Kalamkari Prints :
Kalamkari is a highly popular form of hand-painted or block-printed cotton textile and paintings, practised in Andhra Pradesh. It is a form of painting cotton fabrics with a kalam i.e. pen, which involves a sharp-pointed pierced bamboo regulating the flow of colour on the fabric.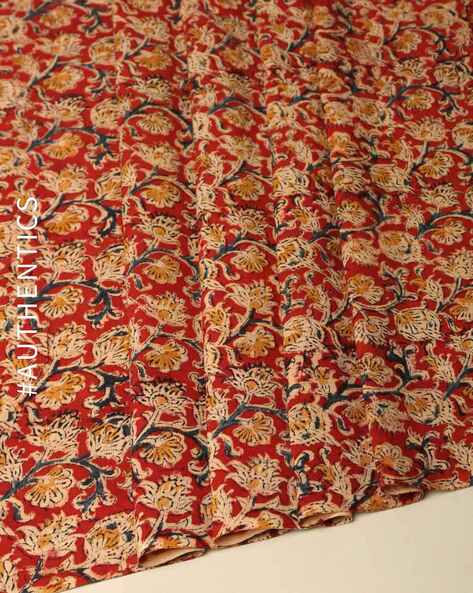 The name originates from Persian words qalam (pen) and kari (craftmanship). Andhra Pradesh is famous all over for this form of art.
Google Shopping : Buy Kalamkari Print Saree Online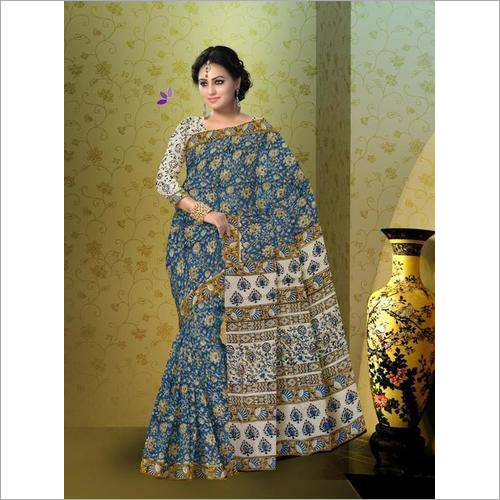 The major forms are Srikalahasthi from Chittoor district, and Machilipatnam Kalamkari of Krishna district.
Machilipatnam Kalamkari involves the use of vegetable dyed block-painting of fabrics and it is produced in the town of Pedana, near Machilipatnam in Krishna district of Andhra Pradesh.
This form of painting was registered for geographical indication under handicraft goods. This style initially evolved during the period of Mughal Dynasty and later it was practiced by Golconda Sultanate.
Google Shopping : Buy Kalamkari Print Dress Online
There are different textile products produced from this style like bedsheets, wall hangings and clothing, curtains, Saris etc. This region in Coastal AP is renowned for producing some of the finest quality Kalamkari prints of export quality.
Crochet Lace of Narsapur :
The state of Andhra Pradesh is home to numerous skills and crafts developed over generations and some of these crafts are home-based vocations like crochet lace making.
Originated in Narsapur, West Godavari district of Andhra Pradesh, Crochets are beautifully crafted with cotton thread.
Google Shopping : Buy Handmade Crochet Lace Table Cloth Online
Narsapur is situated on the bank of Godavari River and it is believed that the women of the farming community of this region started creating highly attractive artefacts from colourful lace, about 150 years ago.
In the year 2004, the first of its kind lace park in India was established here where thousands of crochet lace makers can market their products.
The lace work is done using thin threads and these are again woven with thin crochet needles of varying sizes. Narsapur's famed hand-made crochet industry produces doilies, pillow covers, cushion covers, bed spreads, table-runners, and table cloths etc.
The products are available in vibrant colors like orange, green, blue, whitered, and beige. The artefacts also vary, right from hand purses to caps, to mobile phone covers, tops and also stoles.
There are also attractive lampshades and wall hangings made from lace. The crochet lace products are also exported to countries like UK, USA, France, etc.These artistically woven lace products are gifted as souvenirs.
Google Shopping : Buy Handmade Crochet Lace Table Cloth Online
Applique & Embroidery :
Attractive bags are always in demand. Despite advances in modern era, the customer preferences towards objects that are classy and old, are always chosen for their antiquity, unique appeal and appearance.
Hand bags, especially for women represent their special taste and therefore, they always choose bags which go down well with their attire and presence. Bags are also chosen based on the occasion.
Embroidery bags are among the most popular bags used by customers and Lepakshi handicrafts offers a wide variety of bags that are hand-made with colourful patterns, thread work, mirror works, stripes and other features.
These come in various shapes and sizes that are not only attractive but blend perfectly, according to the occasion.
The embroidery work is done by skilled men and women and usually the nomadic tribes of Banjaras, are quite skilful in creating bags of unbeatable quality and appearance.
The sheer look of these bags makes them quite appealing for those who use them, regularly and also during events like weddings, and special festivals.
The mirror works and the shape decides their purpose and Lepakshi is the destination for customers who prefer high quality hand-made bags for different purposes.
Kalamkari Paintings :
The name Kalamkari originates from Persian words qalam (pen) and kari (craftmanship). Andhra Pradesh is famous all over for this form of art. The major forms are Srikalahasthi from Chittoor district, and Machilipatnam Kalamkari of Krishna district.
The whole process of Srikalahasthi Kalamkari involves seventeen steps such as block making followed by cloth treating, printing, and washing etc.
The Srikalahasthi style of Kalamkari is used mostly for narrating the religious myths and also epics on fabric while the saris of this particular style are renowned for its classy and artistic borders and pallu.
Kalamkari colours are made mostly from vegetable dyes. The popularity of this exquisite form of painting has earned international repute for the state of Andhra Pradesh. It is promoted widely by Lepakshi, and always enjoys great demand from customers.
Srikalahasthi Kalamkari represents a style of Kalamkari work, related to the dyed hand-painting of fabrics. It is produced mainly in Srikalahasthi town of Chittoor district in Andhra Pradesh. It was registered for geographical indication from the state, under handicraft goods.
Kondapalli Wooden Painted Toys :
Wooden Painted Toys locally known as Kondapalli toys are world-famous for their special wood that adds a touch of aesthetics to drawing rooms with their finely created figurines.
Shopping : Buy Kondapalli Toys Online on Artsytribe
These toys have carved a niche of their own in the world of handicrafts. Nimble fingered artisans carve with aplomb, as characters emerge and evolve from light soft wood.
The wooden piece is heated to make it moisture-free. Different parts of the image are carved separately. They are then glued together with an adhesive made of crushed tamarind seeds.
Buy Kondapalli Toys Online on Google Shopping
Both water and oil colours are used to paint the toy or figurine. Painting is done with soft and thin paint brushes made of goat's hair. The toys depict scenes from actual life, animals, rural folks, deities and characters from the epics.
Kondapalli soldiers, pen stand, Dasavatar set and the Ambari elephants are among the famous items produced by the artisans here.
Google Shopping : Buy Kondapalli Toys & Dolls Online
The small wonders, made of white Poniki and painted with natural colors like vegetable dyes, are a collector's delight.
Vegetable dyes are used for painting the toys which are of export quality while Oil paints are used for colouring the toys sold within India and enamel paints are applied for the toys made for the purpose of special occasions.
Silver Filigree :
Filigree, is also called as filigrann or filigrene. This is a very unique craft form representing a delicate jewellery metalwork. It is usually made of gold and silver. The pieces of the craft work also constitute tiny beads or twisted threads, or both of these in an artistic combination.
Google Shopping : Buy Silver Filigree Handicrafts & Jewellery Online
This is soldered together onto the surface of a similar metal object and then arranged as artistic motifs. Filigree work is often traced back to the Italian and French metal works of 17th to 19th century. It is derived from the Latin word called "filum" meaning thread and "granum" which means grain or small bead.
Karimnagar district in Telangana is world-famous for the highly skilled artists who practise this delicate craftsmanship of filigree.
Buy Silver Filigree Jewellery & Home Decor Online on Google Shopping
Many items like Spoons, cigarette buttons, boxes, ashtrays, cases, jewellery, buttons, paandaans and perfume containers are created in this form. The twisted silver wire used in Filigree renders a rare charm.
The Silver Filigree also received the Geographical Indication (GI) status in the year 2007.
There are many attractive art items available at Lepakshi Handcrafts made in Silver Filigree, that are quite attractive, unique, classy and royal!
Google Shopping : Buy Silver Filigree Handicrafts & Jewellery Online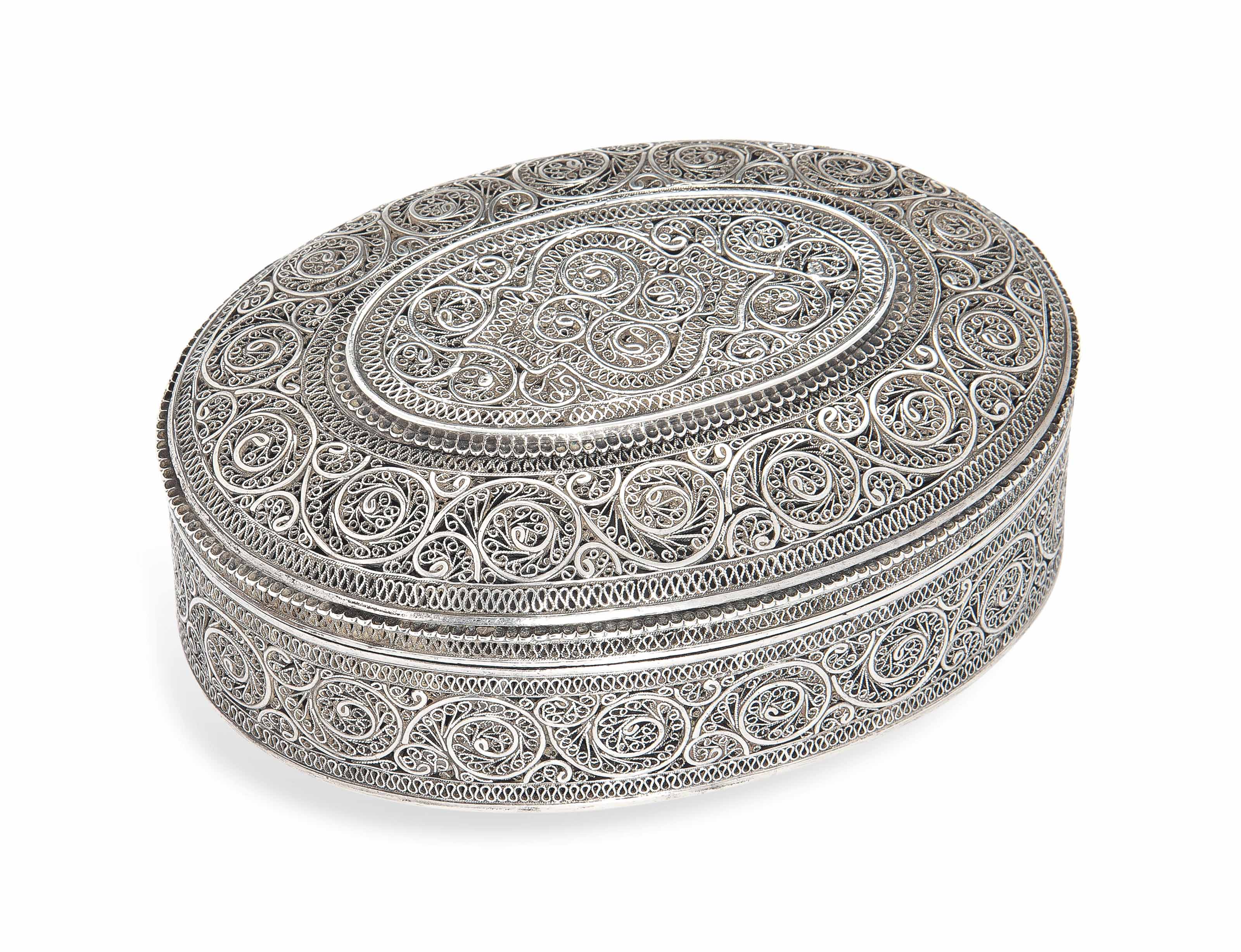 Wooden Statues :
The skilled craftsmen of Andhra Pradesh are known for their extensive and exquisitely patterned wooden statues that add beauty your puja rooms. The exclusive works of art in wood are in great demand for their aesthetic value. Created with passion and fine skill, they last for a lifetime.
Endowed with rich forest cover, Andhra Pradesh is rich in terms of resources, considered a great advantage for creating a range of wood carvings.
Wood carving is practiced in many parts of the state for carving idols and mythological forms, and the art has also adapted itself to creating utility items.
There are many intricate wood carvings and statues created with the help of simple and locally made traditional tools in the state of Andhra Pradesh.
Wooden statues of Lord Venkateshwara, Ganesha, Goddess Lakshmi, Annamayya, Lord Krishna, Buddha and other mythological forms are made that are truly mesmerizing, with a special and vibrant divine aura.
Leather Paintings / Leather Crafts :
Buy Leather Puppets of Andhra Pradesh Online on Google Shopping
Leather puppets and Lamp shades are the hallmark of Andhra Pradesh art and crafts. This form of craft is inextricably linked to the state's traditional folk and cultural expression, called Leather puppetry.
Places like Nimmalakunta in Ananthapur district, Narsaraopet in Guntur district and D.C. Palle in Nellore district are considered as the main centers of leather puppet industry in Andhra Pradesh.
Google Shopping : Buy Painted Leather Puppets of Andhra Pradesh Online
In Nimmalakunta, artisans practice this as a hereditary craft. Lamp Shades are also made by the same artisans in colorful designs and patterns.
The raw materials used are Goat hide and sheepskin and in addition to this, water proof colors, paint-brush and mould is used for lamp shades. Lampshades are created using a mould and most of them are based on mythological figures.
Google Shopping : Buy Painted Leather Crafts of Andhra Pradesh Online
Buy leather puppets online on Amazon India
The colors which are derived from vegetables dyes, like brilliant red, green, white, yellow, browns and orange are popular. Creating small holes inside the decorative patterns enhances the attraction of the lampshade, which is done using a pogaru (chisel).
After coloring, the lampshade is dried in the Sunlight for two to three days. Hindu epics like Ramayana and Mahabharata inspire artisans to create lampshades of attractive shapes and sizes.
Buy leather puppets online on Amazon India
Hand Knotted Carpets :
Eluru, a prominent city and the district headquarters of West Godavari district in Andhra Pradesh is famous all over the world for its natural color carpets.
The carpets are available in colors like white, black, and brown and semi-black or grey. These are woven with low density knots, and hence it is also widely exported.
These were earlier known as Harham carpets and have been gradually replaced with multiple colours by designers.
It is believed that Carpet weavers from Iran and Arab countries introduced the art of carpet weaving to the town of Machilipatnam and later it was adopted by the skilled workers of Eluru due to the luxuriant supply of a shrub called Tangellamudi, a natural source of yellow dye.
This is believed to be the reason why the carpet industry has flourished here. The designs are therefore of Indo-Persian origin.
The carpets of Eluru are often named after the carpet makers who create them. There are varieties called HussainKhani, Amarkhani, Ramachandra khani, Reddy khani, and Gopalraokhani etc. Dillikhani features boats (kishti) and floral motifs, while Thottikhani is a design-composition based on flower-pots.
The patterns of these carpets are named after fruits and flowers like ambarcha, guava, babul, and jampal.
The designs of Eluru carpets are mostly floral or geometrical while the combination of shades is marked by a mixture of blue and green with soft yellow and pastels.
There are many complicated designs woven using the traditional Talim technique with half-white background followed by deep-green and orange designs.
Palm Leaf Handicrafts :
Attractive items made of Palm Leaf are very popular among handicrafts and in South India, these are made mostly in Southern Andhra Pradesh and Tamil Nadu.
The large size Palm Leaf which is used for making the products is extracted from a Palm Tree and it has a shade of ivory color. These leaves upon collection, are dried under the sunlight for 2 to 3 days.
Each leaf is further split into 3 or 4 leaves with the help of a splitting tool, which is usually a sharp knife on a wooden stand. These leaves are further dyed,based on the design and other requirements. The leaves are again dried under sun after the process of dyeing and desired products are finally made out of it.
Palm leaves are used widely for making baskets, boxes, trays, stationary items and assorted items like laundry bins, purses, coaster, rattle, toy box, agarbathi box, bottle holder etc.
Several rural communities are engaged in the art of making highly attractive and artistic items out of Palm Leaves. These are also used to make small boxes, where miniature kitchen kits and toys are placed, for children to play with.