ॐ श्री गुरुभ्यो नमः ॐ श्री शिवानन्दाय नमः ॐ श्री चिदानन्दाय नमः ॐ श्री दुर्गायै नमः 
Source of all Images in this Blog-post : Google Images : 'Google Image Search' will reveal the multiple sources of every single image shared in this Blog. For more details, kindly see 'Disclaimer'
Hindu God Ganesha : A write-up by Swami Sivananda Saraswathi
A Good Beginning by Swami Chidananda on Ganesh Chaturthi day
Lord Ganesa–The Remover of Obstacles by Swami Krishnananda
Ganesh Chaturthi by Swami Sivananda Saraswathi
Buy Ganesha statues online by clicking here
Buy Ganesha wall decors by clicking here
Ganesha or Ganesh, also known as Ganapati and Vinayaka, is one of the best-known and most worshipped deities in the Hindu pantheon.
His image is found throughout India, Nepal, Sri Lanka, Thailand, Bali (Indonesia) and Bangladesh, and in countries with large ethnic Indian populations including Fiji, Mauritius and Trinidad & Tobago.
Devotion to Ganesha is widely diffused and extends to even Jains & Buddhists. Ganesha is also popular in Japan.
Although Ganesha has many attributes, he is readily identified by his elephant head. He is widely revered, more specifically, as the remover of obstacles, and also as the patron of arts and sciences, and the god of intellect and wisdom.
Buy Ganesha statues online by clicking here
Buy Ganesha wall decors by clicking here
As the god of beginnings, he is honoured at the start of all rites and ceremonies.
In Indian Iconography Ganesha is a popular figure in Indian art.
Ganesha is Vighneshvara the Lord who is remover of Obstacles, both in our material and spiritual pursuits.
He is popularly worshipped as a remover of obstacles, though traditionally he also places obstacles in the path of those who need to be tested for their faith in Him. Hence, the Hindus worship Him before they begin anything new.
LALBAUGCHA RAJA | Morning Aarti | 2nd September 2019 – YouTube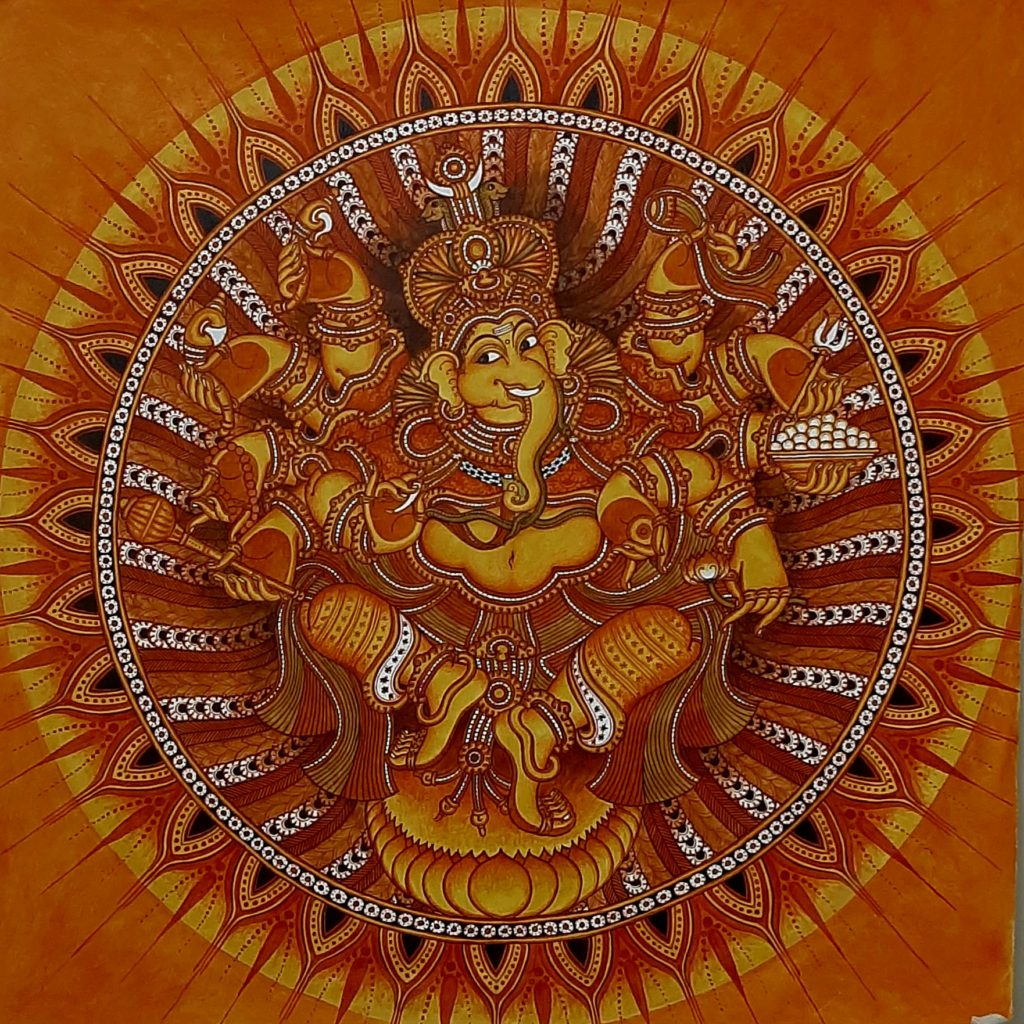 Ganesha as already mentioned is also considered to be the Lord of letters and learning. The concept of Buddhi (Intelligence ) is closely associated with the personality of Ganesha, especially in the Puranic period, when many stories stress his cleverness and love of intelligence.
Buy Ganesha statues online by clicking here
LALBAUGCHA RAJA | Evening Aarti | 8th September 2019 – YouTube
Ganesha is identified with the Hindu sacred Mantra Om.
Some devotees see similarities between the shape of Ganesha's body in iconography and the shape of Om in the Devanāgarī and Tamil scripts.
Shree Siddhivinayak Mantra And Aarti | Amitabh Bachchan | Ganesh Chaturthi – YouTube
Lalbaugcha Raja Visarjan 2019 Full Miravnuk – Mumbai Ganpati Visarjan 2019 – Lalbaug Cha Raja – YouTube
Shri Siddhivinayak Temple, Mumbai
Buy Ganesha wall decors by clicking here
12 Most Famous Ancient Ganapati Temples in India
Buy Ganesha statues online by clicking here
Buy Ganesha wall decors by clicking here