ॐ श्री गुरुभ्यो नमः ॐ श्री शिवानन्दाय नमः ॐ श्री चिदानन्दाय नमःॐ श्री दुर्गायै नमः
Source of all Images in this Blog-post : Google Images : 'Google Image Search' will reveal the multiple sources of every single image shared here. For more details, kindly see 'Disclaimer'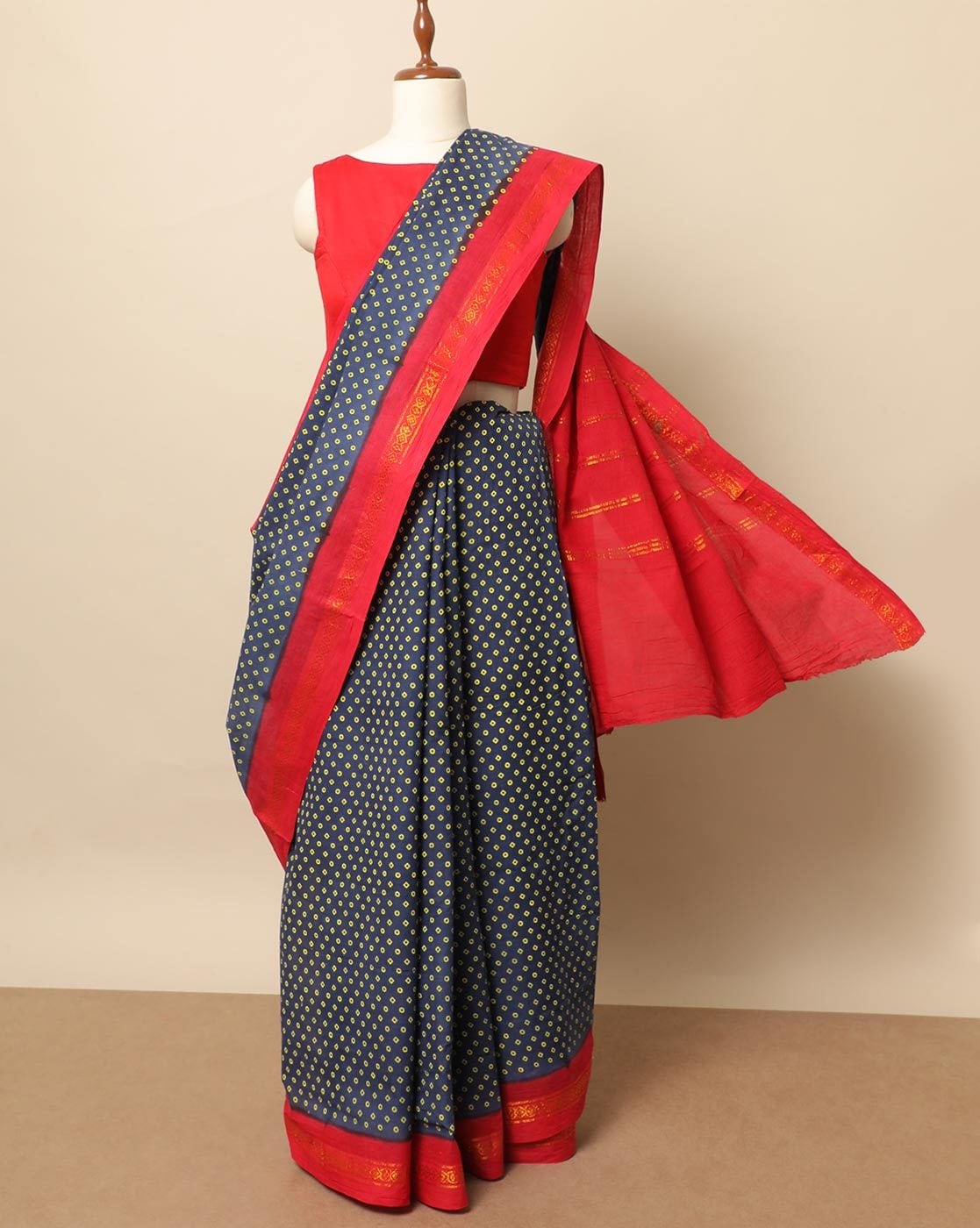 Madurai Sungudi is a kind of Saree design of Madurai in the Indian state of Tamilnadu. These exclusive Sarees are traditionally produced using tie and dye (using natural dyes) method by the Saurashtrian weavers who migrated to Madurai under the patronage of King Thirumalai Naicker in the 17th century. 
This kind of fabric's traditional popular use is as a Saree. The fabric is now also used for making shirts, Salwars, Shawls, handbags, bed sheets and pillowcases.
The product has been given protection under the GI registration act by the Government of India.
*******************************
Shopping : Click on the below images to buy online
Shopping : Click on the above images to buy online
*************************************
In recent years, in view of tough competition from other textile fabrics to meet the market demand, this kind of fabric, 'Sungudi' as it is commonly known, is made with modern designs and techniques of block-printing, wax-printing and screen-printing.
Location
Sungudi is made in Madurai City – a place located in Tamilnadu on the banks of Vaigai river.
History
From the 8th to 11th century, The Saurashtrians from Saurashtra region  of present-day Gujarat started migrating towards Southern India due to the frequent Muslim invasions.
These merchants upon the invitation of Chola, Pandya, Vijayanagara, Nayak and Thanjavur Maratha kings set up mercantile silk-weaving guilds throughout Southern India.
They were involved in the trade of silk clothes and diamonds to the royal families of ancient South India, as the silk became the attire of royal families after the period of Gupta dynasty.
Some of them settled down in Madurai, where the local king of the Nayak dynasty welcomed them. Here, they came to be known as 'Patnūlkarars' (silk thread people).
In order to please the local kings, the Saurashtrians of Madurai, who were expert craftsmen in fabric weaving and trade of silk garments, created a gift item of cotton fabric suited for use in the tropical regions, and called it the 'Madurai Sungdi.'
In Saurashtra, the word 'Sungudi' relates to the Sanskrit word 'Shoonyam' meaning zero or round, representing the circular dots that are printed on the fabric as a prominent and special motif.
While the dotted designs of the fabric are inspired by cosmic stars, its knotting pattern is a copy of the knots with which women tie their hair.
*****************************
"A country remains poor in wealth both materially and intellectually if it doesnot develop its handicrafts and its handicrafts & handloom industries. It lives a lazy parasitic life by importing all the manufactured articles from outside".
~ Mahatma Gandhi