ॐ श्री गुरुभ्यो नमः ॐ श्री शिवानन्दाय नमः ॐ श्री चिदानन्दाय नमःॐ श्री दुर्गायै नमः
Source of all Images in this Blog-post : Google Images : 'Google Image Search' will reveal the multiple sources of every single image shared here. For more details, kindly see 'Disclaimer'
Agate Jewellery – For Online Shopping on Google Click here
Agate Manufacturers on IndiaMart
At present, the city of Cambay (Khambhat) in western India is one of the largest stone beadworking centers of the world, and it has been an important center for over two thousand years of documented history.
Using archaeological evidence, the stone bead industry in this region of India can be traced back even earlier to the cities and villages of the Harappan Phase of the Indus valey civilization, dated to around 2500 BC.
Because of the long continuity of stone beadmaking in this region, Khambhat provides a unique opportunity to study the organization of a specialized craft and understand how different aspects of social, economic and political organization relating to such crafts might be reflected in the archaeological record.
The GI-tagged Agates are attractive stones mined at Khambat or Cambay town in Gujarat. Ever since the 1,500 AD, these stone are being used to make rosaries, jewellery, stone carvings and other products. Agates of Cambay Of Gujarat received the Geographical Indication of India tag on 01/07/2008.
Agates of Cambay – The Most Pious Stones in the World
The ancient agate mining and cutting industries in the area around Khambat ("Cambay") in Gujarat province, India were started by Baba Ghor, a circa 1500 AD merchant from Ethiopia who had led a large number of Muslim people settle in that area.
The Cambay area doesn't have mineral deposits that are why the stone is brought from the Rajpipla Hills about 200 kilometers away. According to some records, this work must be going on in this region for 4000 years.
Agate Jewellery – For Online Shopping on Google Click here
Agate Manufacturers on IndiaMart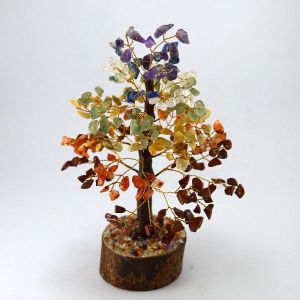 Types of Agates
There are four kinds of agates- the common, the moss, the Kapadvanj and the veined.
The Carnelian stone is renowned as the 'most pious stone' in the world. Agates of Cambay come in various colors like yellow, moss, rose, black, white and grey hues.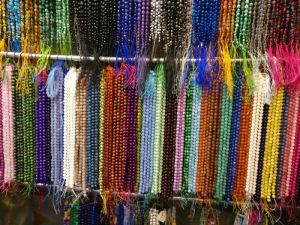 Amongst all of these stones, the blood-colored stone is the most popular.They are used for various purposes such as for jewelry or for decoration purposes. Agates of Cambay also find their way to rosaries.
Agate Jewellery – For Online Shopping on Google Click here
Agate Manufacturers on IndiaMart
Agate is a rock consisting primarily of cryptocrystalline silica, chiefly chalcedony, alternating with microgranular quartz. It is characterized by its fineness of grain and variety of color.
Although agates may be found in various kinds of host rock, they are classically associated with volcanic rocks and can be common in certain metamorphic rocks.
Agate Jewellery – For Online Shopping on Google Click here
Agate Manufacturers on IndiaMart
Agate is one of the most common materials used in the art of hard stone carving, and has been recovered at a number of ancient sites, indicating its widespread use in the ancient world.
For example, archaeological recovery at the Knossos site on Crete illustrates its role in Bronze Age Minoan culture. Cambay, Kambay or Khambhat, was a princely state during the British Raj.
The town of Khambat (Cambay) in present-day Gujarat was its capital. The state was bounded in the north by the Kaira district and in the south by the Gulf of Cambay.

Cambay was the only state in the Kaira Agency of the Gujarat division of the Bombay Presidency, which merged into the Baroda and Gujarat States Agency in 1937.
It is considered that gemstone trees possess an energy which flows freely in abundance & can also attract positive energy too it.
The beautiful Gemstone Trees consisting of Healing & cleansing energies of Gemstones make elegant & colourful Home decor suitable to be placed as a decorative item in your home and place of work.
Trees are the symbol of growth, stability and long life. The significance of gem stone tree is that we attract and achieve what we focus on, like a tree which grows and blossom with time when nurtured correctly.
In India, many varieties of agate are found such as the Jasper, bloodstone, chocolate stone, maimariam, azure, jet and Pijora varieties. These are found in parts of Khambhat, in the western part of Gujarat.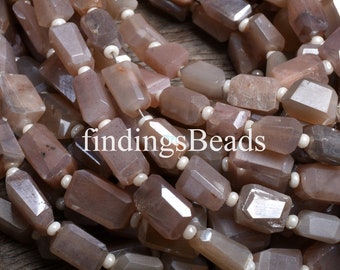 Agates are formed in the holes in host rocks, which are filled up layer after layer. The arrangements, colours and patterns vary according to conditions such as pressure, temperature and mineral contents.
In March 2008, the Agates of Cambay got exclusive Intellectual Property rights through Geographical Indication Act (GI).
Agate Industry of Khambat & Occupational Hazards
Agate stones have been shaped and polished into beads and other decorative items for thousands of years in Khambhat, India.
Agate is a silicate quartz that produces a fine dust when shaped and polished. The people who shape and polish the stones in workshops in their homes are being sickened with silicosis, as are their families and neighbors.
These home-based workshops are unregulated and the workers and their families have no access to occupational health services or workers' compensation when they become ill.
Occupational health activists have tried to find an effective strategy to confront these working conditions and protect the health and livelihood of the agate workers. They have had limited success, and huge challenges remain.
Agate workers in Khambhat and their community members are exposed to high levels of silica dust and related diseases. Use of effective prevention practices remains low, prompting the need for effective interventions which increase the uptake of and investment in prevention practices.
A few YouTube Videos on the Agates of Cambay ( Khambat )
Agate Jewellery – For Online Shopping on Google Click here
Agate Manufacturers on IndiaMart
Click on the images below to buy online
Click on the images above to buy online