ॐ श्री गुरुभ्यो नमः ॐ श्री शिवानन्दाय नमः ॐ श्री चिदानन्दाय नमःॐ श्री दुर्गायै नमः
Source of all Images in this Blog-post : Google Images : 'Google Image Search' will reveal the multiple sources of every single image shared here. For more details, kindly see 'Disclaimer'
Introduction:
Dolls have long been cherished as symbols of culture, tradition, and playfulness. In the northeastern state of Manipur, India, a unique form of doll-making known as Laiphadibi has captivated the imagination of both locals and visitors alike. These intricately crafted dolls not only reflect the rich heritage and artistic prowess of Manipuri artisans but also carry a deep cultural significance. In this blog post, we will delve into the enchanting world of Laiphadibi dolls and discover the stories they tell.
Origins and Cultural Significance:
Laiphadibi dolls trace their origins back to the ancient kingdom of Manipur, known for its vibrant cultural heritage. The word "Laiphadibi" itself is derived from two Manipuri words – "Laipham" meaning doll and "Dibi" meaning play. Traditionally, these dolls were handcrafted by women artisans known as "Laiphadibi Phee." The art of doll-making holds great significance in Manipuri society, as it is believed to bring good fortune, fertility, and protection against evil spirits.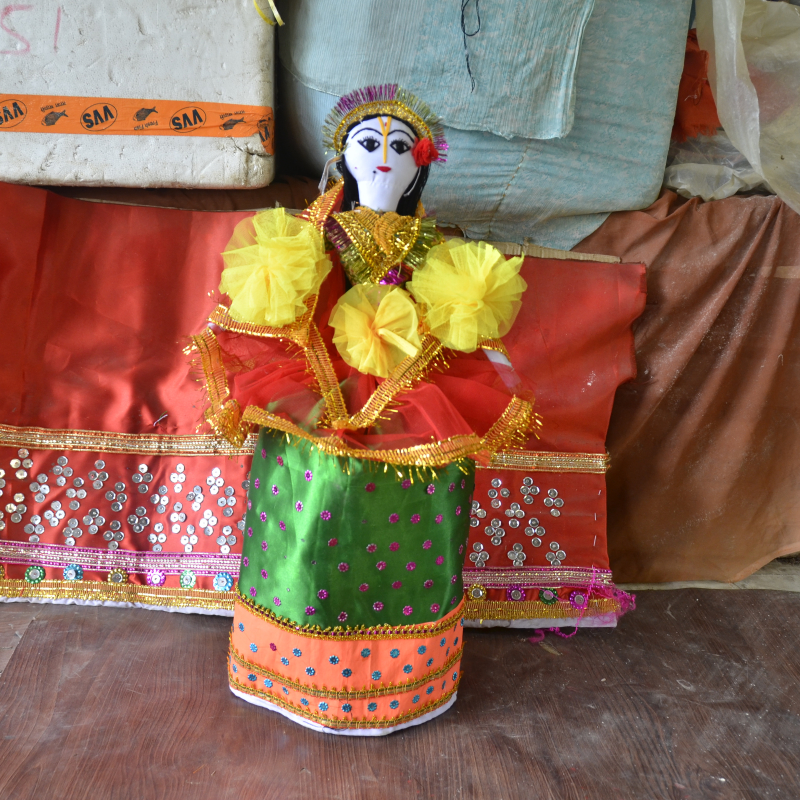 Craftsmanship and Techniques:
Laiphadibi dolls are exquisitely handcrafted using a variety of natural materials such as clay, bamboo, wood, and cloth. The process begins with shaping the clay into a basic human form, followed by the application of colors and intricate details using natural dyes derived from plant extracts. These vibrant hues lend the dolls a distinct aesthetic appeal and represent the vividness of Manipuri culture. The final touch involves adorning the dolls with traditional attire, jewelry, and accessories, meticulously replicating the traditional costumes worn by Manipuri dancers and community members.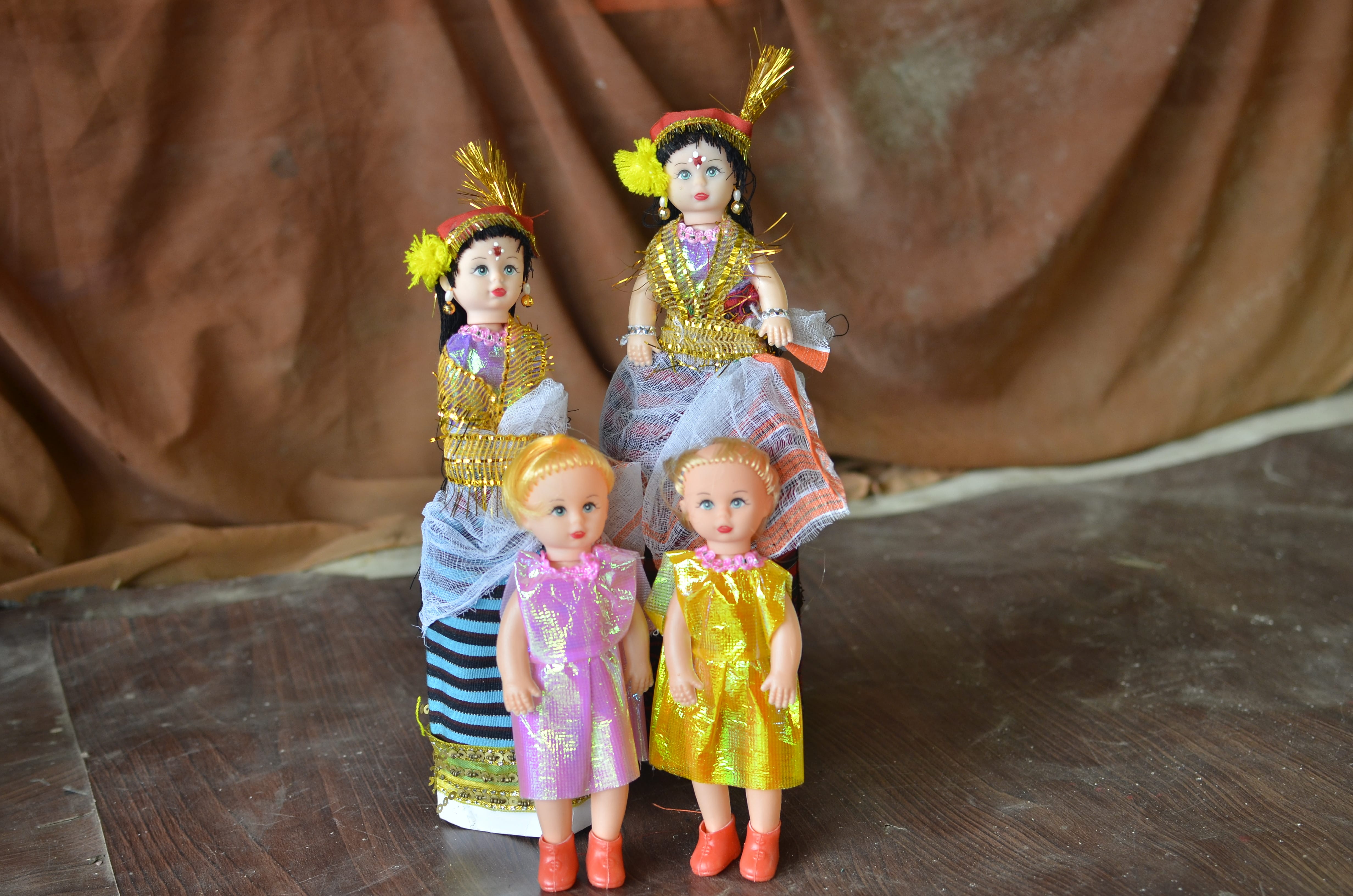 Preservation and Empowerment:
Laiphadibi doll-making is not merely an art form; it is a means of empowering women and preserving cultural heritage. In a society where women's roles have often been marginalized, this traditional craft provides a platform for women artisans to showcase their talent and creativity. Through their skilled craftsmanship, these women carry forward the legacy of their ancestors, bridging the gap between past and present. Organizations and initiatives have emerged to support and promote Laiphadibi doll-making, ensuring its sustainability and empowering local communities.
Tourism and Cultural Exchange:
The allure of Laiphadibi dolls has not been confined to Manipur alone. Tourists and collectors from across the globe have been captivated by these unique creations, which serve as wonderful souvenirs and gifts. The popularity of Laiphadibi dolls has facilitated cultural exchange, fostering an appreciation for Manipuri art and traditions in different parts of the world. Exhibitions, workshops, and cultural festivals dedicated to Laiphadibi dolls have become platforms for showcasing Manipuri culture and promoting tourism in the region.
Conclusion:
Laiphadibi dolls stand as a testament to the creativity, skill, and cultural heritage of Manipuri artisans. These captivating dolls not only preserve centuries-old traditions but also empower women and provide avenues for cultural exchange. As we celebrate the beauty and artistry of Laiphadibi dolls, let us appreciate the efforts of the artisans who breathe life into these enchanting creations and keep the spirit of Manipuri culture alive for generations to come.