ॐ श्री गुरुभ्यो नमः ॐ श्री शिवानन्दाय नमः ॐ श्री चिदानन्दाय नमः ॐ श्री दुर्गायै नमः
Source of all Images in this Blog-post : Google Images : 'Google Image Search' will reveal the multiple sources of every single image shared in this Blog. For more details, kindly see 'Disclaimer'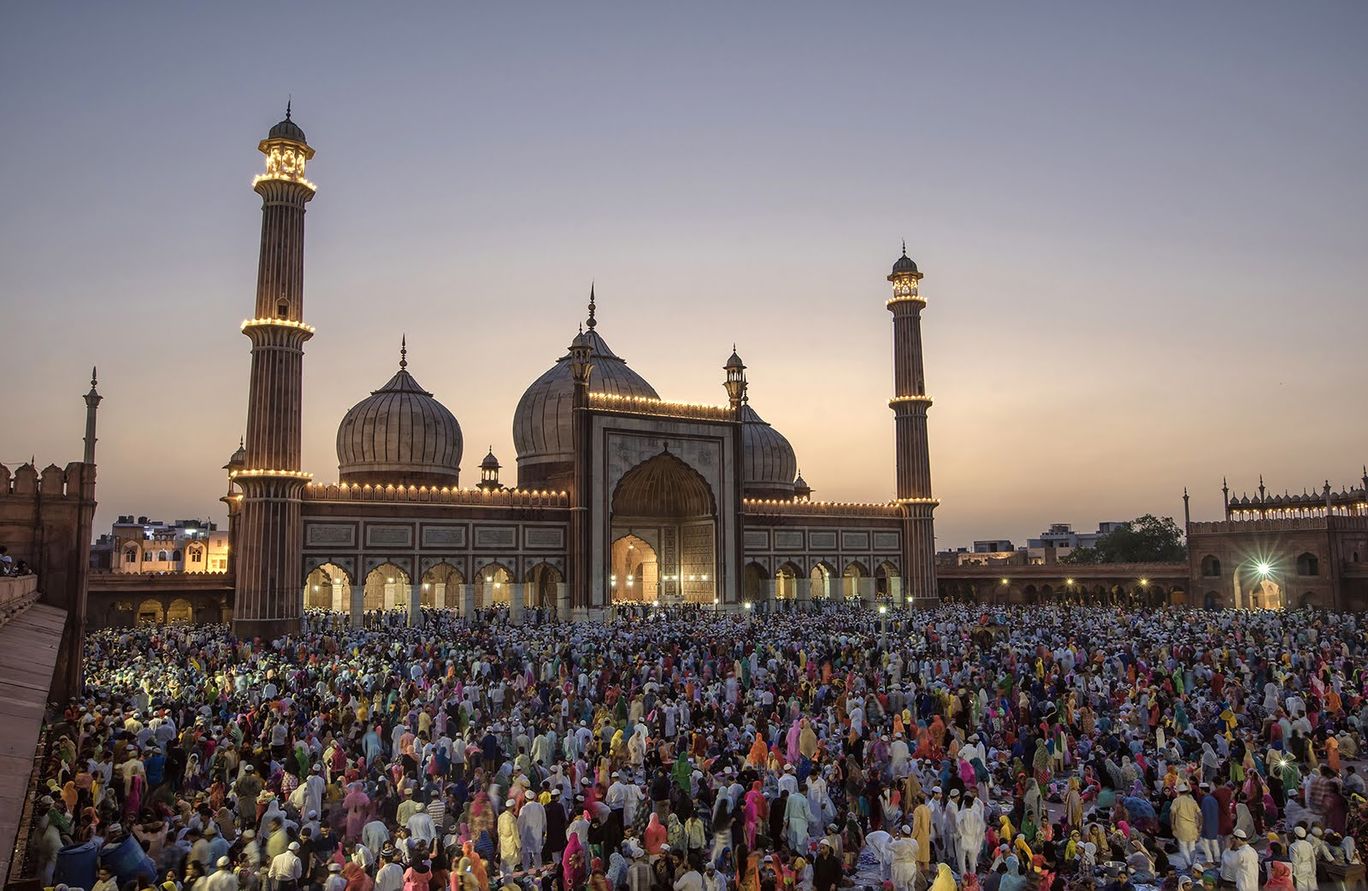 Every year, Muslims across the globe gather to celebrate Eid al-Fitr, as the month-long fasting of Ramadan comes to a close.
During the period of Ramadan or Ramzan, men and women fast from dawn till dusk every day and refrain from indulging in any vices.
Breaking of the fast on the final day, therefore, is a huge celebration, with large feasts and massive gatherings within the community.
Before ending the final roza (fast), devotees gather at their local mosque to offer Namaz and give their thanks to Allah. Eid al-Fitr literally translates from Arabic as the "festival of breaking the fast".
In Delhi, the iconic Jama Masjid is the centre of all activity during Ramadan and Eid. On most days, it is like a beautiful island of calm at the centre of the chaotic world of Old Delhi. But during Eid, India's largest mosque, which can hold a mind-blowing 25,000 people, is filled beyond capacity. It is truly a sight to behold!
For those of us who cannot witness this marvellous sight, a few mesmerising shots of the Jama Masjid during Ramadan and Eid. And also a few shots of the surrounding areas during the holy Islamic festival. Have a look :