ॐ श्री गुरुभ्यो नमः ॐ श्री शिवानन्दाय नमः ॐ श्री चिदानन्दाय नमः ॐ श्री दुर्गायै नमः
Source of all Images in this Blog-post : Google Images : 'Google Image Search' will reveal the multiple sources of every single image shared in this Blog. For more details, kindly see 'Disclaimer'
Firozabad is a town in the north Indian state of Uttar Pradesh, where glass-making is a household craft. Firozabad has been producing glass bangles for more than 200 years.
Firozabad, a small industrial town located nearly 200km from India's capital, New Delhi, is known for its glass industry, particularly its famed bangles.
Chimneys bellowing black smoke from dilapidated glass factories show little sign of industrial modernisation as the traditional methods of glass-making are still largely prevalent.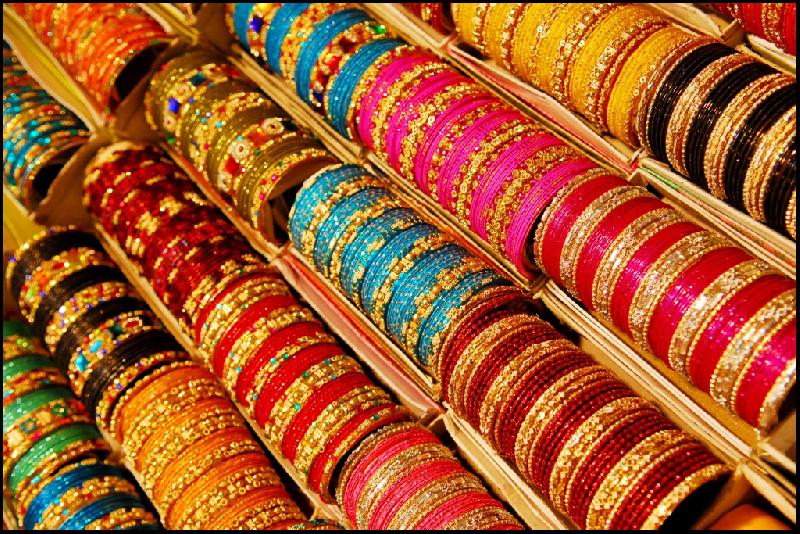 Bangle-making is a household business in this town with traditional technique being passed on through generations.
Firozabad has been producing glass bangles for more than 200 years now and is the biggest manufacturer of glass bangles in the world.
The bangle market in the town's Gali Bohran has rows of colourful shops selling glittering, beautifully hand-crafted glass bangles.
But child labour and manpower exploitation is a sad reality as most of the factories are informally run by families or individuals.
There are more than 191 glass-bangle factories registered by government, and in a single factory around 200 people work.
An abundance of silica sand available locally used in making glass, plus cheap labour have led to the proliferation of glass factories in the town.
The combination of chemicals, heat and glass used in this industry is a major health hazard for the workers who suffer from various medical disorders.
Most of the patients from this glass bangle industry have chest and lung disorders.
They mostly suffer from tuberculosis or other fatal infections of the lungs and chest. Skin burns, allergies and decline in vision is also very common in these workers.
How the beautiful glass bangles are made in Firozabad – A glimpse :