ॐ श्री गुरुभ्यो नमः ॐ श्री शिवानन्दाय नमः ॐ श्री चिदानन्दाय नमः
Source of all Images in this Blog-post : Google Images : 'Google Image Search' will reveal the multiple sources of every single image shared in this Blog. For more details, kindly see 'Disclaimer'
This grand temple of Hindu God Shiva, an architectural marvel of India & a UNESCO World Heritage Site, built by King Raja Raja Chola is Tanjore's greatest landmark and dominates the landscape for miles around.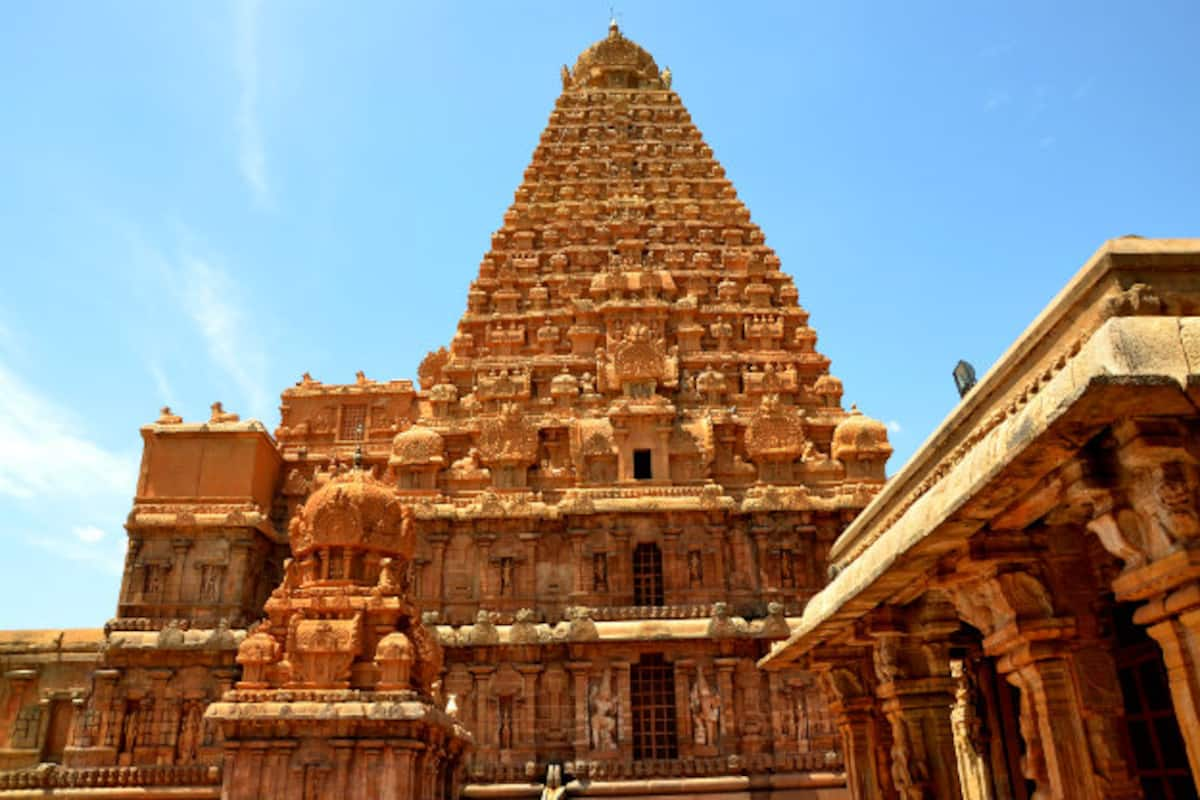 Also known as the Big Temple and acclaimed as the grandest temple in South India, it is an outstanding example of superb Chola architechture and excellent craftsmanship. The imposing Vimanam ( the tower over the inner sanctum ) is the most striking feature of this temple. It rises perpendicularly to a height of  15 metre from a square base of 29 m and tapers off  to  a total height of 65.4 m.  
Topping the tower is a monolithic cupola. The structure is made from a granite block weighing about 80 tonnes. It is said that this massive stone was moved into position on a 6 km long inclined plain.

A gigantic Nandi ( bull ) the mystical mount of Lord Shiva guards the portals of the sacred shrine. It is the second largest monolithic sculpture of its kind in India.  In the inner courtyard of the temple are some superb frescoes reminiscent of the cave paintings of Ajanta.